Zombie Cars Are All Around Us, and More Are on the Way
Source: By Kyle Stock, Bloomberg • Posted: Sunday, May 7, 2023
With a crowd of unproven EV startups bringing new cars to market, buyers are left to wonder what the long road of ownership looks like.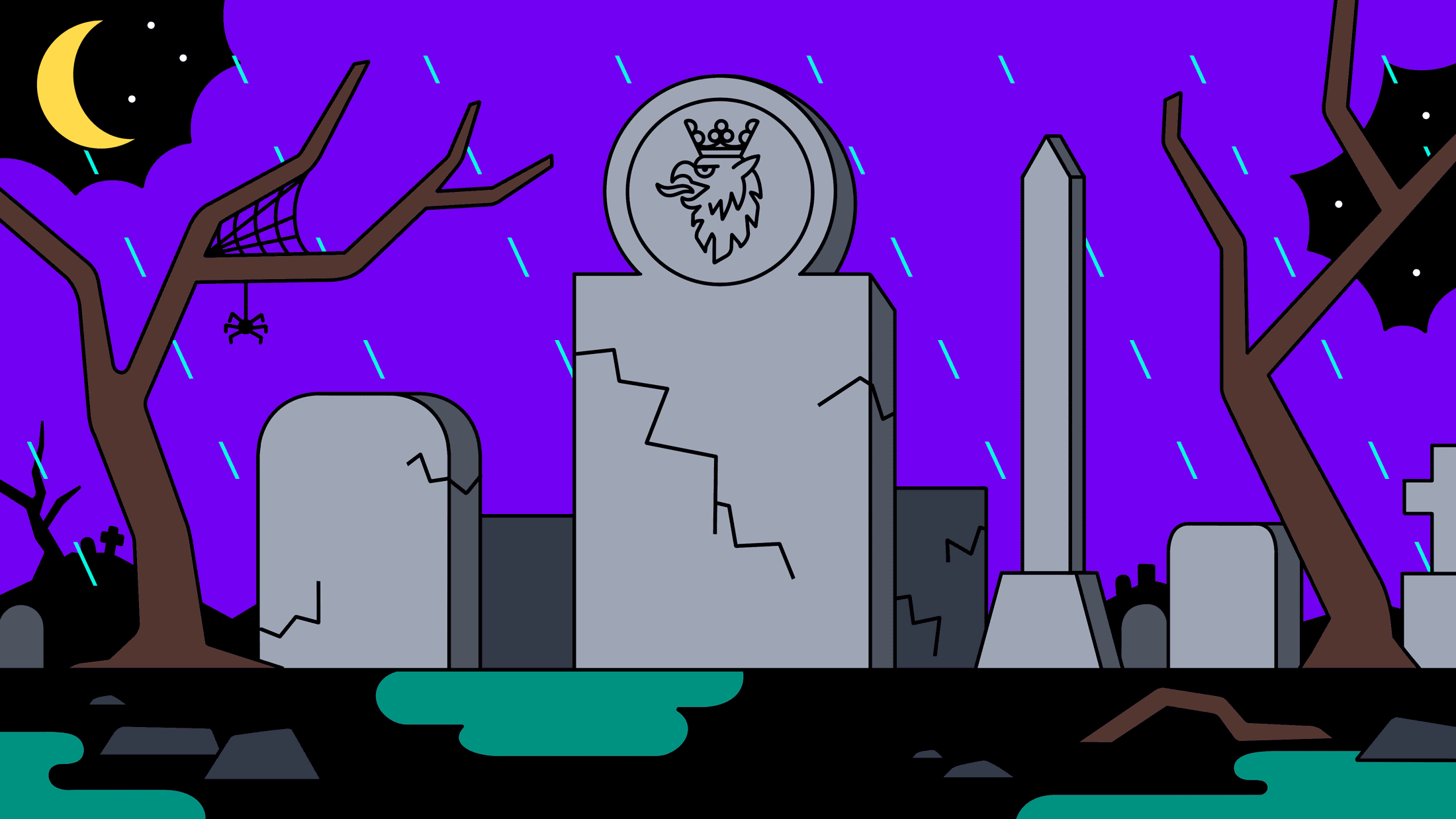 Jamie Feldmar, a Los Angeles food writer, spends an inordinate amount of time with an old Armenian man named Raffi.
Raffi is not a fun hang, but he is a talented mechanic. Specifically, he's a savant of Saabs, the long-dead maker of the 1993 convertible that Feldmar bought six months ago. "I basically had a crush on this car," she says. "I would see one on the street and I'd lose my mind."
Keeping the car alive, however, has been a slog, requiring a parade of tow trucks, hours of eBay hunting and many Armenian pastries for Raffi. "The first couple of weeks were amazing," Feldmar says, but now she's afraid to drive long distances. "I'm not going to say I regret my decision, but I understand why people who do this generally have a second car."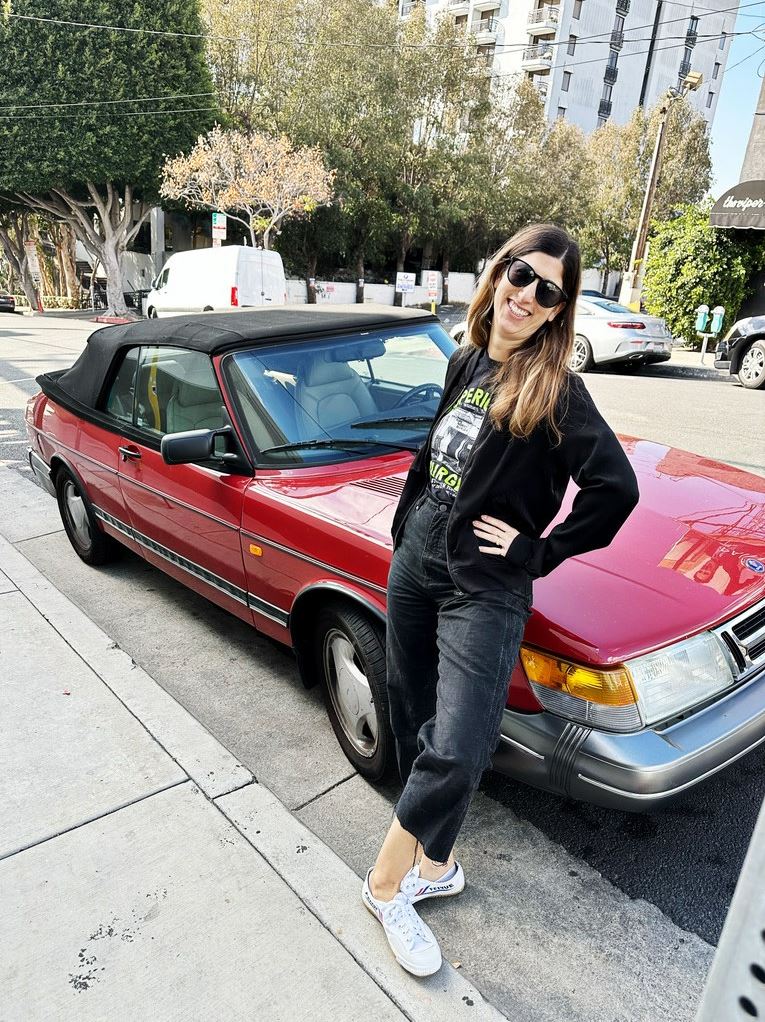 Feldmar may not have known exactly what she was getting into, but she did know that she was effectively buying a 3,000-pound zombie. Other car owners find themselves in a similar spot when the company that builds their vehicle of choice discontinues the model, or happens to go under itself. The arc of automotive history is long and littered with the corpses of auto corporations.
As the transition to electric vehicles brings an entirely new cohort of car companies into existence — many of them still struggling to manufacture at scale — more drivers than ever are facing the zombie threat. Lucid Group Inc., for example, could be the next Ford Motor Co., or it could be another Saab story. The same goes for Rivian Automotive Inc., Lordstown Motors Corp. and a crowd of other freshman carmakers. Some EV buyers are clamoring to snap up these vehicles while few of them exist in the wild, but others worry about an exciting novelty turning into an ownership nightmare.
A car is born
Since Henry Ford and his rivals started fiddling around with "horseless carriages" in 1903, there have been roughly 2,500 car companies in the US alone; today, there are about 50. For every Cadillac, there's a crowd of Pontiacs and for every Hummer EV, there are dozens of Hummer OGs.
Plenty of these discontinued models still have sizable followings: Nearly one in five enthusiast vehicles (either older or very scarce automobiles) is made by a company that has since ceased to exist, according to Hagerty Inc., which insures collectibles.
JessieLeigh Freeman, a mechanic in New Jersey, was barely in high school when General Motors shuttered its Saturn imprint. Despite knowing nothing about the brand, seven years later she bought one. Now Freeman owns 19 Saturns and is bent on "saving" as many of them as she can.
"They are very unloved," Freeman says. "But they look good, they're easy to work on, they're underappreciated and they're very good cars."
It helps that Freeman is essentially her own Raffi. But she also devotes significant time to keeping her fleet alive. Because they tend to rust, functioning Saturns are getting harder to find — though ironically, the rust makes it easier for Freeman to source parts. Any decent-sized junkyard tends to house a snoozing Saturn or two with rotted body panels and relatively sound organs.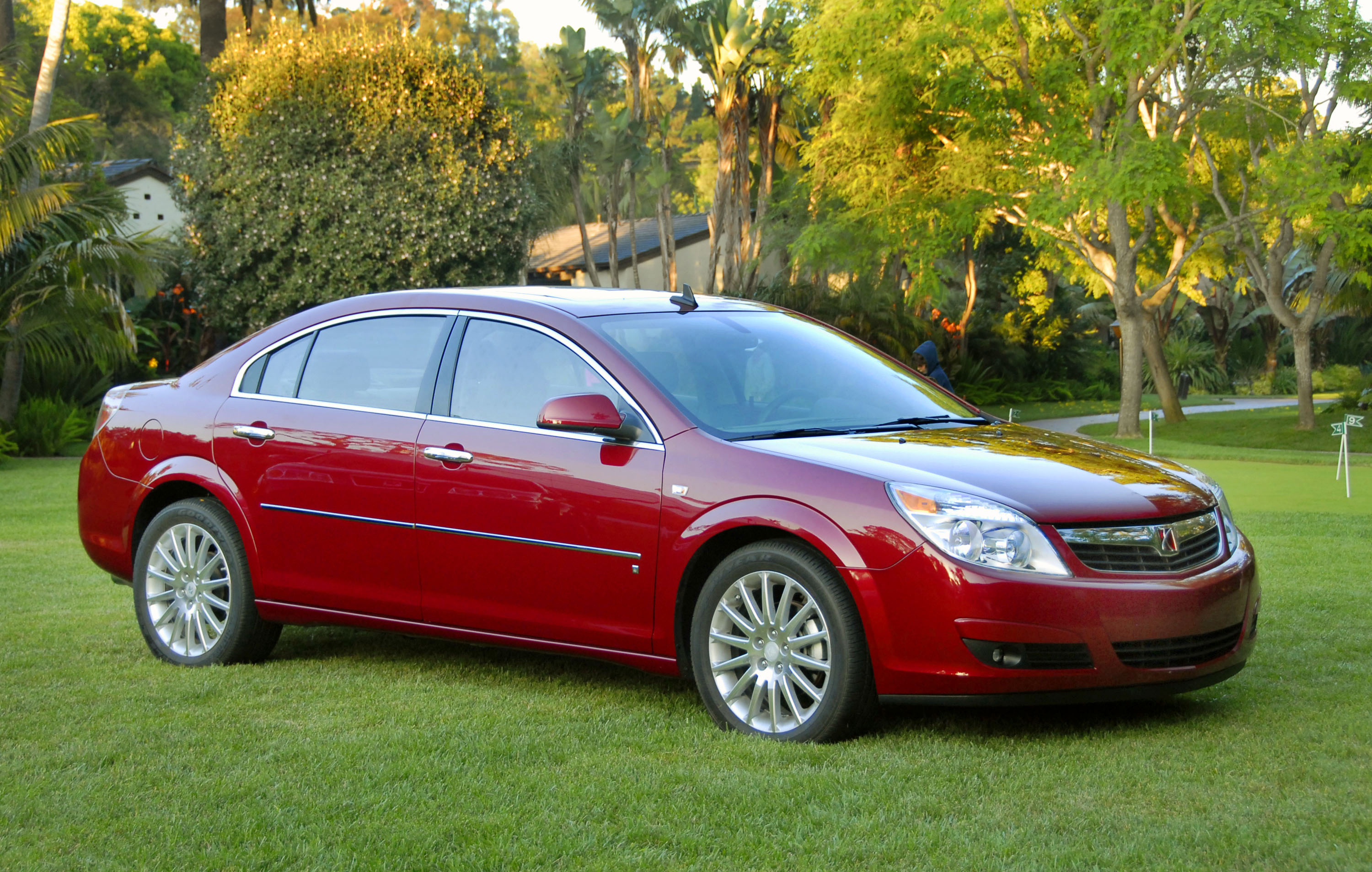 A century from now, the zombie ranks are sure to include cars that just made their debut, or are about to. The sweep of auto electrification has led to a boom in car startups, and the industry's 14 or so conglomerates now find themselves pitted against a crowd of newbies like Lucid, Rivian, Lordstown, Faraday Future Intelligent Electric Inc. and Workhorse Group Inc. In addition to managing sticker shock, alleviating range anxiety and — crucially — churning out the actual cars, these scrappy auto entrepreneurs must also convince customers that they're here for the long haul.
That may not be easy. While the newest EV-makers have had little trouble raising capital, cash is also disappearing quickly as they hustle to spin up factories, supply chains and sales channels. For every vehicle Lucid delivered last year, it logged $139,000 in revenue and $376,000 in costs, according to Bloomberg Intelligence. Rivian, meanwhile, spent $235,000 more than it collected on each of its trucks in 2022. Even Tesla is offering steep discounts to stay competitive against incumbent automakers catching up to electrification.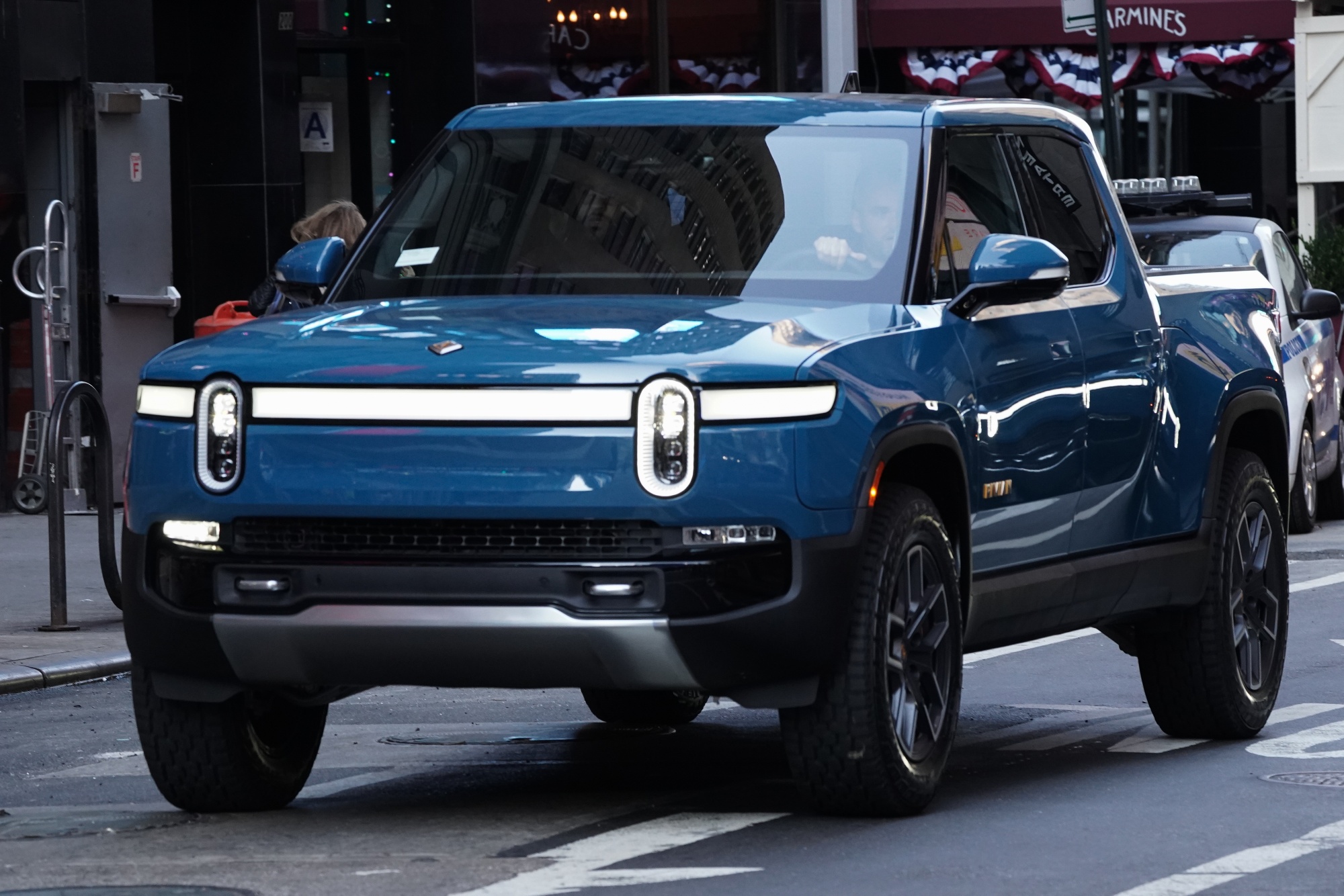 Several EV upstarts are already staring down acute financial threats. Rivian's market capitalization is down to $12 billionfrom its $150 billion debut in late 2021. Although growth projections and production pledges remain lofty, the company's value is now almost exactly in line with the pile of cash it has on hand. Elsewhere in the EV ecosystem, Lordstown Motors said this week that if a fraught funding deal with Foxconn doesn't go through, it may have to file for bankruptcy.
For a struggling car company, an existential crisis can become a self-fulfilling prophecy. Enough bad quarters, recalls and investor side-eye, and would-be buyers start looking elsewhere. Prospective car owners might be put off by Altman Z-Scores, for example, which use financial information to estimate how likely it is for a company to go bankrupt. At least six of the bright young EV-makers have a Z-score under 0, a level considered on the brink of solvency.
There is already some evidence of this calculus weighing on purchasing decisions. Six out of 10 car buyers now say they are at least somewhat likely to buy electric, according to JD Power. But the youngest car companies — including Lucid, Fisker, Rivian and Polestar — rank at the bottom of the list of brands they're considering.
Name recognition and high price points may be part of the problem, concedes Elizabeth Krear, vice president of JD Power's EV practice. However, "the risk is higher now that well-known, established brands continue rolling out compelling models."
Polestar, for what it's worth, says it has seen no sign of skittish customers, in part because it's a "pure EV" brand with the backing of an auto titan in Volvo, the company's largest shareholder. "Polestar offers customers the best of both worlds," says Michael Whittington, head of global sales.
How to care for your zombie
When a car company does fold, its progeny are left listless: Car owners must move on to a new whip, or coordinate maintenance and repairs within a shrinking network.
"My takeaway for a prospective buyer is be very skeptical," says Brian Moody, executive editor for Autotrader.com (who also has an inconvenient Saab habit). "At some point, some of these cars are best used as a garden decoration."
To start, warranties may or may not be covered by some kind of zombie financial instrument. (Saabs, for example, were still being serviced under warranty years after the company's 2011 funeral.) Then there's the declining number of mechanics knowledgeable enough to tune a cast-off car and source the pieces needed to keep it running.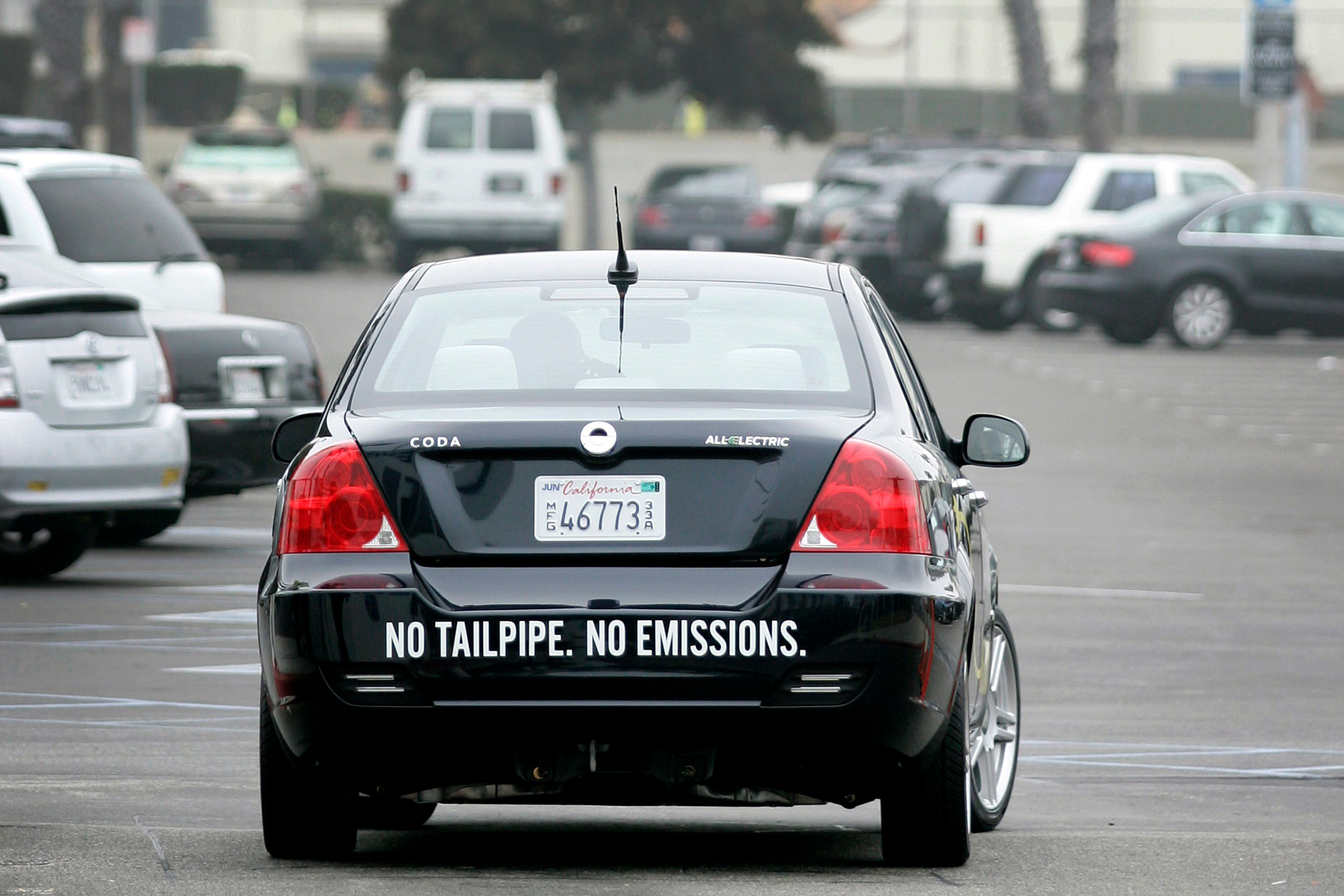 The availability of both of these things is a numbers game. In some cases, the supply chain is literally the email of the guy still making the one-off wheels or tuning the tricky carburetors. But if the market is big enough, third-party companies will fill the void.
"The passion for the cars kind of dictates what the ownership will be like when the owner no longer supports the car," says Casey Maxon, senior manager of heritage at the Hagerty Drivers Foundation, a nonprofit that, among other things, is building a National Historic Vehicle Registry. "Either a cottage industry will develop or the enthusiasts will have to help each other out to keep these cars on the road."
Keeping an old Corvette running, for example, is easy — largely because General Motors has made almost 2 million of them over a 70-year period. By contrast and with the exception of Tesla, the new crop of electric vehicles is still trickling out of factories. In 2022, Lucid, Rivian and Polestar collectively made about 130,000 cars and trucks. Volkswagen Group churns out that many in a slow week.
"A manufacturer wants to keep making parts as long as it's profitable," Moody says. "And [new EV-makers are] just not at the scale the way a Honda, Toyota, Ford or Chevy is."
Maxon says upkeep of newer orphan cars can be particularly finicky. They're full of plastic pieces, which both break more easily and are trickier to make than metal. (Feldmar's Saab, for example, gushed a tank of gas onto the streets of LA after a plastic fastener snapped off the fuel tank.) EV-makers' tech-inspired product plan — ship, then iterate — also means that when a company runs out of road, so do its software updates.
Of course, car choices are a convenient statement of identity, and piloting a zombie is a strong statement of originality. Once orphaned, a unique vehicle is only guaranteed to get more rare, with comparably appreciating Instagram cred. Just ask the 100 or so people who bought one of the first EVs, the Coda in, 2012; or the couple thousand optimists piloting a Fisker Karma, an early and very brief Tesla rival.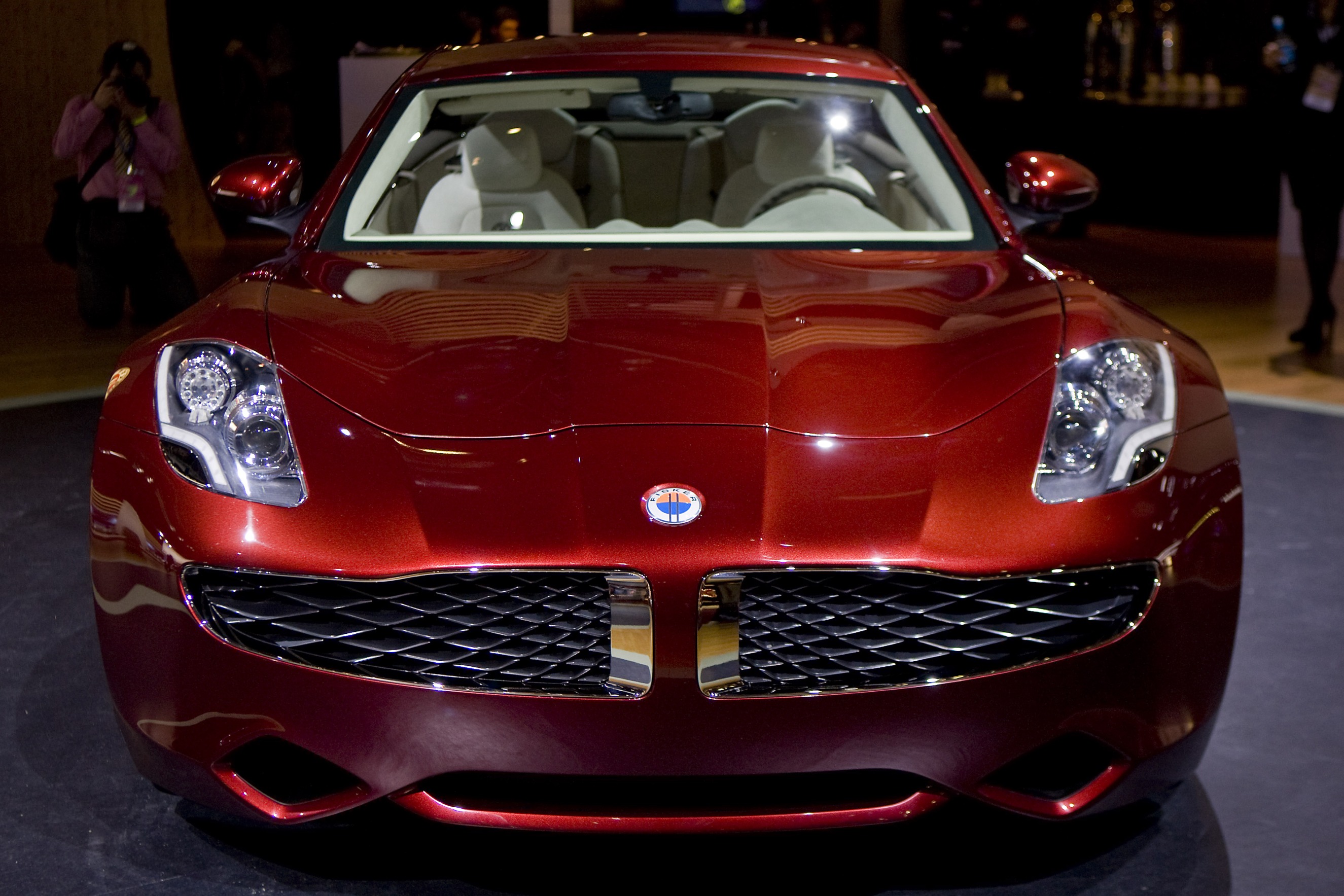 To that end, the same mysterious gravity Saturn has over Freeman can be found between many recent car buyers and their Lucid or Polestar — namely the desire to have something less than ubiquitous.
That was the calculus for Ryan Dossey, a Florida-based real estate investor who recently ditched a Tesla Model X for a Lucid Air. "I ride motorcycles; I paraglide; I enjoy doing things other people don't," he says. "This kind of felt in that vein."
Dossey considered the longevity of Lucid and the risk therein, but he has a plan if his car becomes a zombie: "I'll just get rid of it."