Wind Energy Feels the Force of World Markets
Source: By Anna Hirtenstein, Bloomberg • Posted: Friday, November 10, 2017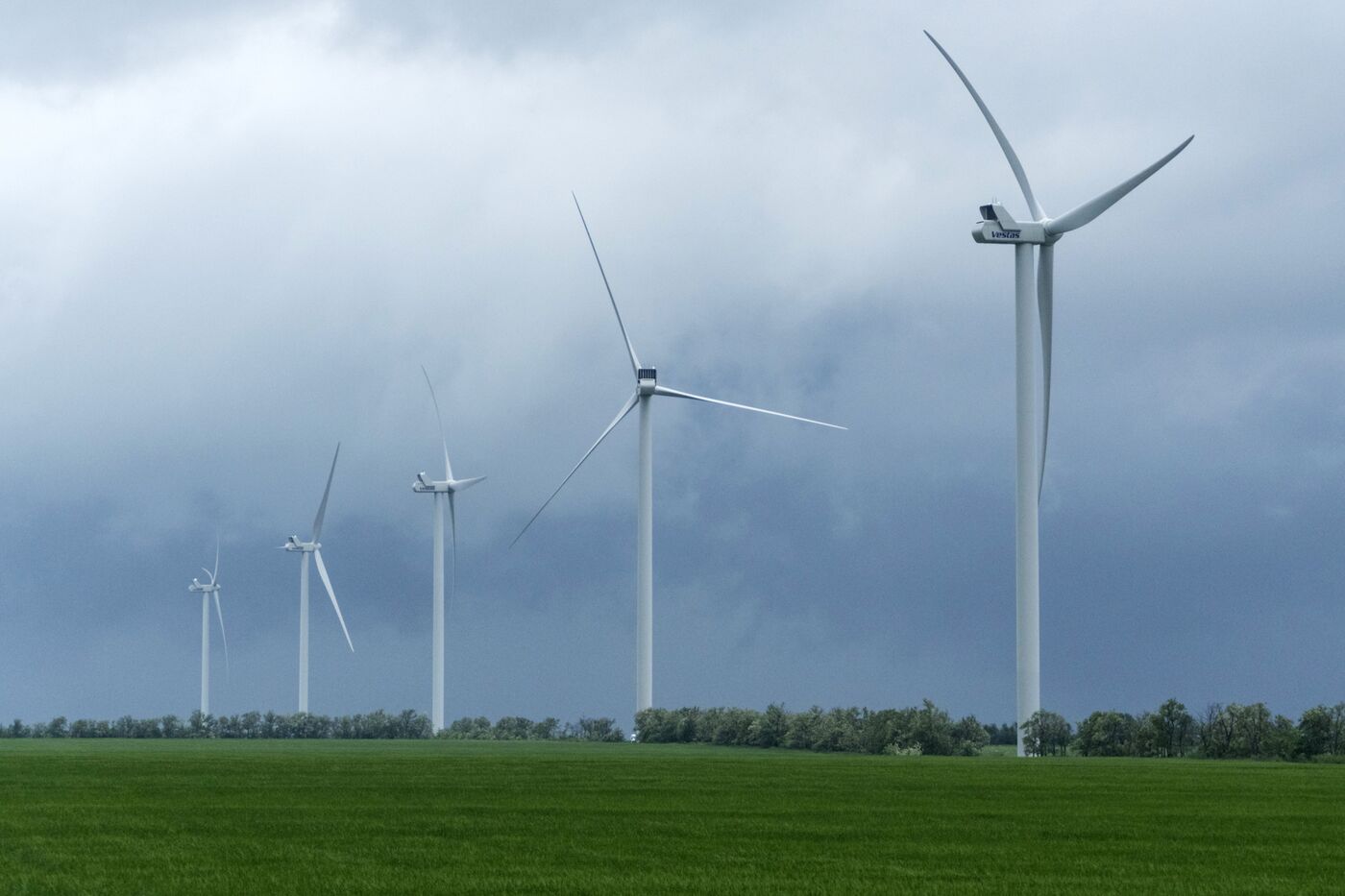 Photographer: Vincent Mundy
The prevailing wind has dramatically changed for the world's biggest maker of the swooshing blades that dot landscapes from Argentina to Mongolia.
Vestas Wind Systems A/S lost about a fifth of its stock market value after the Danish company said it was squeezing less profit out of sales of equipment and services compared with a year ago because of increased competition. Before Thursday's plunge, the shares had risen 15 percent this year.
For skeptics in the energy industry, it provides fuel for their old argument that renewables just don't make enough money. But the change in fortunes more reflects a formerly niche industry that relied on government support for so long and is now having to fight its own corner against the market forces of capitalism.
"You've got Vestas competing with the Chinese and it's a bloodbath," Bruce Huber, founder and managing partner at Alexa Capital, an advisory firm on energy and technology.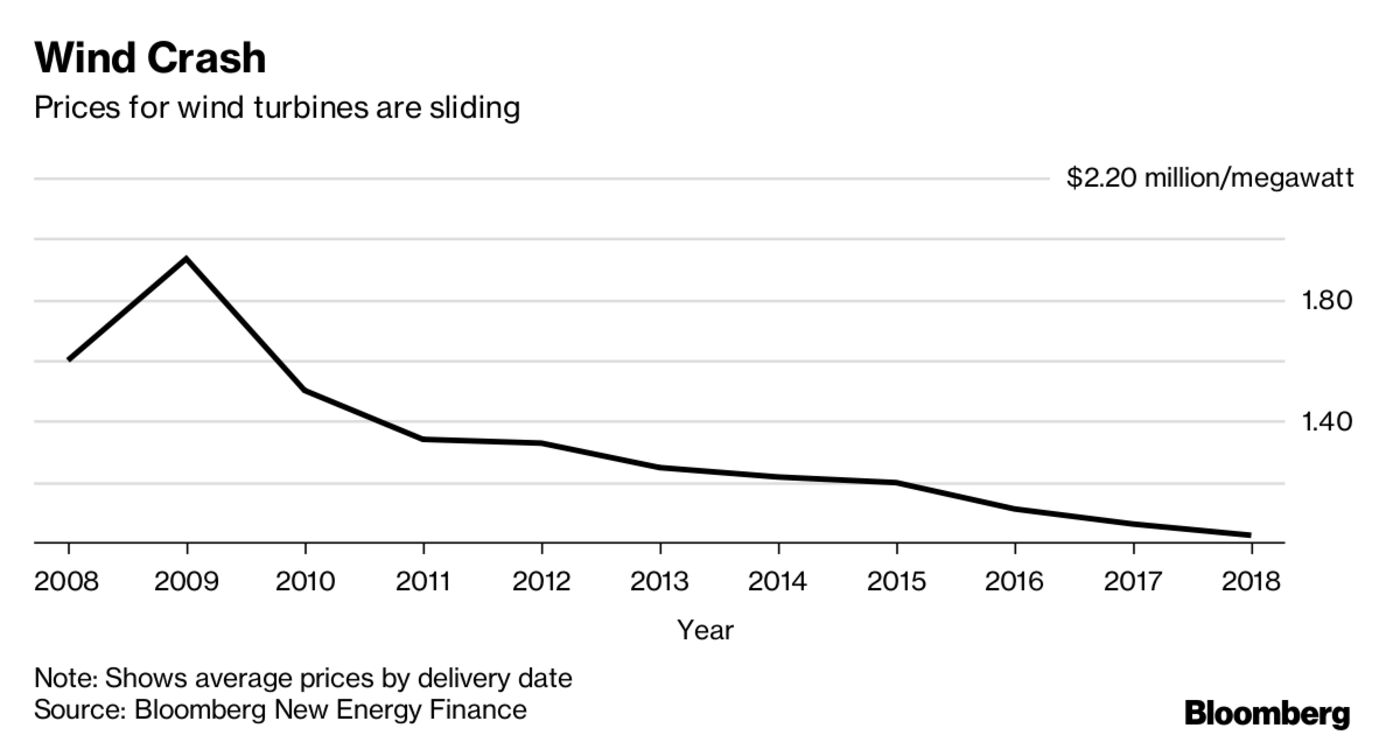 Green technology such as solar panels and wind turbines are increasingly mass-produced, so basic supply-and-demand economics dictate that they get cheaper. There's also another layer of competition eating away at profitability.
As nations try to make good on their Paris climate agreement pledges, renewable energy is being installed in just about every corner of the world. But rather than governments fixing the price of clean electricity, they're now letting the market find it.
Developers must now compete against each other to win the right to build projects. The switch to such auctions has sent prices for power from onshore wind down as much as 60 percent and solar by half in some markets, according to Bloomberg New Energy Finance.
Vestas Chief Executive Officer Anders Runevad told Bloomberg Television the squeeze simply came down to tougher competition suppressing prices. The profit margin on turbine sales and services narrowed by two percentage points in the third quarter compared with the same time in 2016, meaning earnings fell short of analysts' estimates.
Green Skeptics
The company has made wind turbines since 1979, around the same time as oil giants from Royal Dutch Shell Plc to Exxon Mobil Corp. began dabbling in green energy.  Their biggest beef has been that the profit margins are much tighter than they are accustomed to in their main businesses.
"The big oil companies are promoting very vigorously that the energy transition isn't going to be as fast as others say," said Tom Burke, chairman of pro-green research institute E3G and a former senior adviser to the U.K. foreign secretary's special representative on climate change. "Will they get behind pieces of news that support their case? Of course they will."
The Danish company is not the only wind turbine maker adjusting to the new marketplace. Siemens Gamesa Renewable Energy SA said earlier this week it will cut 6,000 jobs while shares of General Electric Co., the largest turbine manufacturer in the U.S., has plunged by 36 percent this year.
There's also an unpredictable future for the U.S., the wind energy industry's biggest market after China.
The Republicans proposed reducing the tax break for clean energy producers, something that hit Vestas shares last week. A skeptic over climate change, President Donald Trump openly dislikes wind energy, saying the turbines are ugly and kill birds. He took legal action against the Scottish government to have one project halted because, he said, it would spoil views from his golf resort.