Will Los Angeles Join a Ban on New Gas Stations?
Source: By Linda Poon, Bloomberg • Posted: Wednesday, July 13, 2022
The small but growing Safe Cities movement is looking to LA to help stop the construction of new gas stations across North America.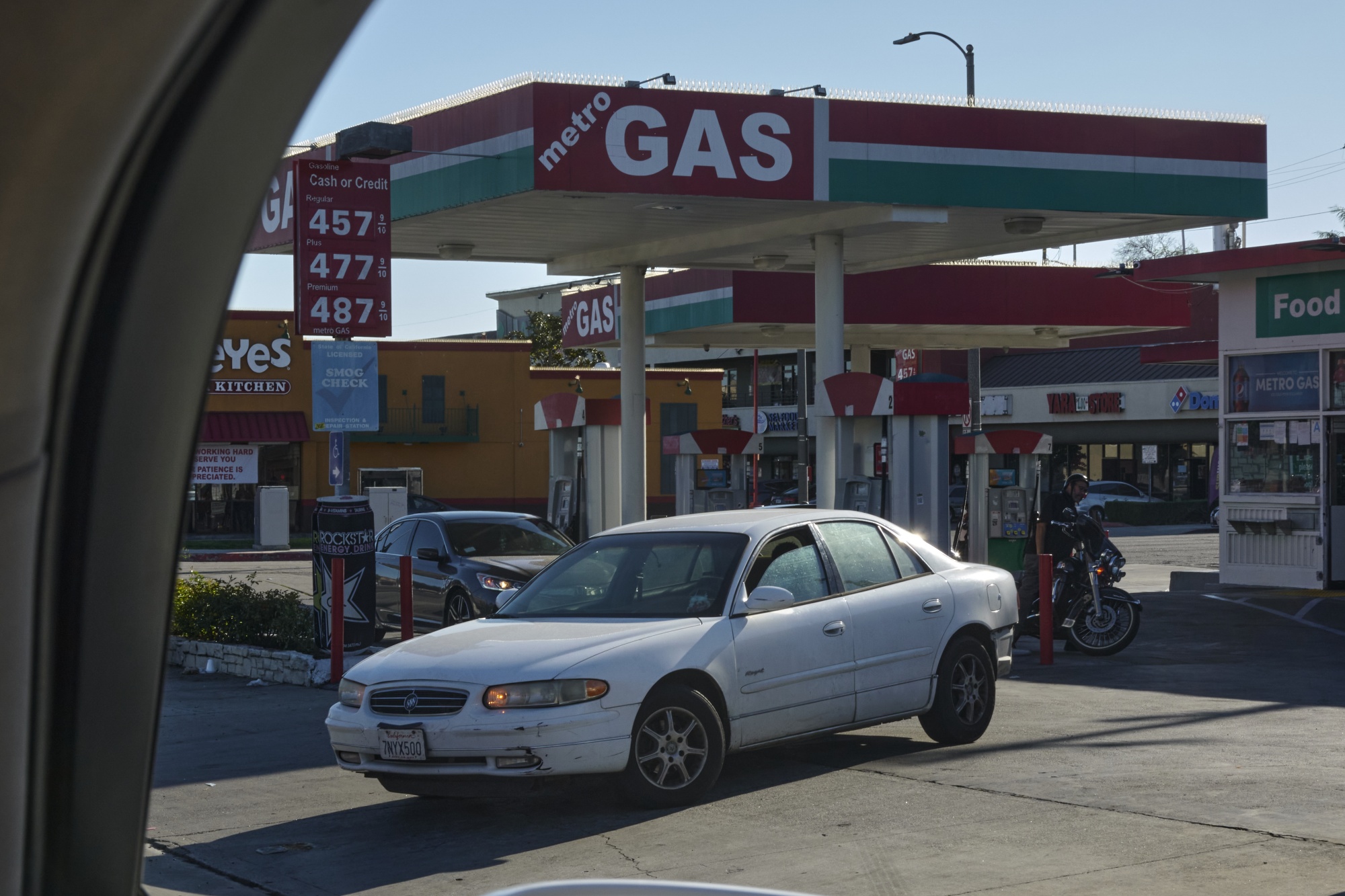 With cities looking to reduce their dependency on fossil fuels and fight pollution, a handful have been experimenting with a less traditional approach: No new gas stations.
Cities in the North Bay area of California, New York and British Columbia have passed moratoriums on future fuel outlets or are developing policies to do so. They're part of the small but growing Safe Cities campaign, a movement backed by the environmental group Stand.Earth that supports local efforts to phase out fossil fuels.
The plan has already drawn criticism for being less effective toward achieving the city's sustainability goals compared to policies and investments that discourage driving, such as building bike lanes and improving public transit. In recent years, the city has approved no more than three new gas stations annually.
Banning new stations is "a modest step in the right direction," Koretz says, especially after California announced plans to end the sale of new gas-powered cars by 2035. "It's such a gradual common sense measure that once it's picked up in Los Angeles — the city that's most dedicated to cars — hopefully this spreads around the country."
Gas stations, which tend to be located near minority communities, release far higher levels of known carcinogens like benzene than estimates from industry-wide risk assessments, according to a 2018 study from Columbia University and Johns Hopkins University. A separate report also found that children who live near gas stations have elevated risk of childhood leukemia.
'Slow and Bumpy'
Meanwhile leaks and abandoned sites pose environmental risks to cities by contaminating the air and drinking water supply to surrounding neighborhoods. There's also the financial cost of millions of dollars in cleanup in some cases, according to a recent report from Stand.Earth. There are an estimated 450,000 brownfield sites in the US, roughly half of which are the result of leaking underground storage tanks at defunct gas stations. Some environmentalists say the best way to prevent future sites is to prohibit new gas stations.
Jeff Lenard, a spokesperson for the National Association for Convenience Stores, warns against a rush to ban new fueling outlets considering that there are still some 280 million cars on the road nationally, and any transition to EVs is poised to be a "slow and bumpy process." He also said that decisions to pass such policy may not have customers' best interest in mind, and that the absence of new competition could keep gas prices high in some neighborhoods.
With many intersections already crowded with multiple gas stations, though, Koretz says the impacts of banning new ones would likely not be noticeable to consumers.
The symbolism of the Los Angeles proposal "is really significant because what we're saying is that we don't need any more of that infrastructure in our communities because it's toxic," says D'Lynda Fischer, a councilmember in Petaluma, California — the first city in the US to successfully pass a ban on future gas stations. "What happens in Los Angeles gets noticed."
Petaluma's Ban
Fischer spearheaded the gas station ban in Petaluma. The measure passed unanimously in March 2021, at the same time the city declared a climate emergency. The push for it came not long after the city council approved a controversial proposal from the grocery chain Safeway to build an eight-pump fuel station on the corner of its shopping center in 2019.
Fischer said she voted for the proposal at the time because there was little ground, legally, to deny Safeway's application. The city, at the time, permitted  gas stations to be built in commercial zones "by right," requiring only the approval of the design and an architecture review.  Yet, "Safeway was across the street from an elementary school and play fields," she says, "and we couldn't ask them for that analysis of the impact of the vehicle traffic and pumps, and those big tankers that would come and deliver the gas." Safeway threatened to sue the city if the city council required an environmental impact report, which could take several years to complete.
Residents pushed back with a lawsuit of their own, citing environmental concerns and traffic hazards. They also argued that Petaluma, with 16 fuel stations already covering just 15 square miles, didn't need another one. By April 2021, Safeway abandoned the project, but the nearly two-year ordeal — involving hours of testimony and a call for a boycott of Safeway — offered a glimpse into the challenges residents might face in cities where new gas stations are being proposed.
Across the US, there are more than
100,000 public fueling sites
, down from some 170,000 two decades ago. The number continues to decline as gas stations become less profitable amid a national push for more sustainable mobility options like electric vehicles, and local efforts to phase out sales of new gasoline-powered cars. In fact, if EVs dominate the automobile market ,  up to 80% of gas outlets globally could become unprofitable by 2035, according to
estimates
from the Boston Consulting Group.
More Pumps
Still, some cities continue to see new proposals to build more gas stations— increasingly from big-box retailers, which already own about 6,500 retail gas outlets in the US. Companies like Walmart Inc., Kroger Co. and Costco Wholesale Corp. own the most stations, according to the National Association of Convenience Stores, and many are expanding as consumers seek cheaper gas prices.
"They're a loss leader for them, bringing in customers [with] massive numbers of pumps," says Matt Krogh, US oil and gas campaign director at the environmental group Stand.earth, and a campaign manager for Safe Cities. He points to a current proposal for a 32-pump Costco gas station in the Bay Area city of San Ramon, which recently approved the proposal despite pushback from residents, and adds that while the US is seeing fewer gas stations each year, the size of newly built ones are growing.
The Safe Cities movement is ultimately a part of a larger effort to shrink the nation's dependency on fossil fuels, even as both Krogh and Fischer acknowledge that banning future gas stations may not have sweeping effects on reducing emissions. States and cities have taken aim at banning oil drilling, and prohibiting new developments like power plants and oil refineries; others are mandating cleaner buildings and banning gas stoves. Together, these polices have become all the more urgent following the Supreme Court's decision last week to limit the federal Environmental Protection Agency's authority to limit power plant greenhouse gas emissions.
"For a lot of folks who are interested in cleaning the air or getting off of fossil fuels, or both, it's frustrating seeing failures at the national level," Krogh says. "And when we turn to where we really do have power, it's in our backyards."