Why Natural Gas Makes the US Power Grid Vulnerable
Source: By Naureen Malik, Bloomberg • Posted: Tuesday, June 27, 2023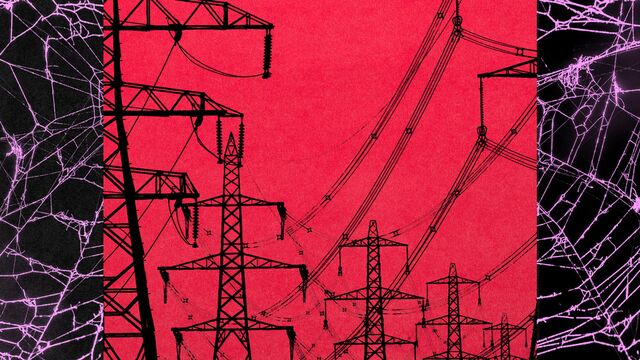 America's Biggest Power Source Wasn't Built for Extreme Weather
Natural gas plants, now the top source of electricity in the US, are to blame for a disproportionate share of outages when the weather gets rough.
The largest power grid in the US serves 65 million people people in 13 states and Washington, DC, or about one in five Americans. It's operated by PJM Interconnection LLC.
It's generally considered to be one of the most reliable grids in the country given its ample operating reserves and the rich shale gas deposits located within its borders. Under the grid sit the Utica and Marcellus shale basins, which produce more than a third of all shale gas in the US. A vast but aging pipeline network feeds many plants directly with gas being produced from the wells.
On Dec. 21, forecasters predicted an arctic blast of air would slam large swaths of the US, including much of PJM's operating area, in the coming days. This is a region typically accustomed to the cold, but the plunge of 29 degrees Fahrenheit over 12 hours on Dec. 23 would prove to be record-breaking.
At 5:30 p.m. on Dec. 23, PJM called a "maximum generation emergency action," meaning any plant paid to be on standby was supposed to ramp up as high as it could until 11 p.m. Another emergency action was in effect from 4:25 a.m. on Christmas Eve. Here's a look at the gas plants serving PJM's grid that were online for at least an hour during those periods, according to Bloomberg's analysis of data from Yes Energy that tracks generation using data reported to the US Environmental Protection Agency.
During the emergency, almost 20% of those gas plants ran at 100% or more for at least an hour. If they had been paid to be available, they'll be rewarded for their performance.
More than half of the gas plants ramped up to a maximum rate of between 50% and 99% during those emergency windows.
More than 20% never got above even half capacity (shown). Many even dropped to 0% output at some point during the emergency period, for various reasons.
---