U.S. South Defies Solar Slowdown as Utilities Tap Savings
Source: By Chris Martin, Bloomberg • Posted: Monday, January 22, 2018
The U.S. South is providing the solar industry with a few bright spots this year even as growth slows nationally.
Florida will lead the way as NextEra Energy Inc.'s Florida Power & Light utility replaces an aging coal-fueled plant that will save customers $183 million a year. Entergy Corp.'s Arkansas utility will get 81 megawatts from a single project, boosting installations in the state.
Solar laggards are leading the charge in installations this year as high-penetration markets such as California, Arizona and North Carolina see developers ease off the accelerator after years of rapid expansion. Nationally, investment in new solar will decline for a second year, dipping to about 11 gigawatts from 12.5 gigawatts in 2017, before making a comeback in 2019, according to the Solar Energy Industries Association and GTM Research.
"States that have historically lagged behind are now realizing the benefits of solar," said Dan Whitten, a spokesman for the Washington-based industry group. "As the U.S. solar market continues to mature, we're seeing new players enter the game."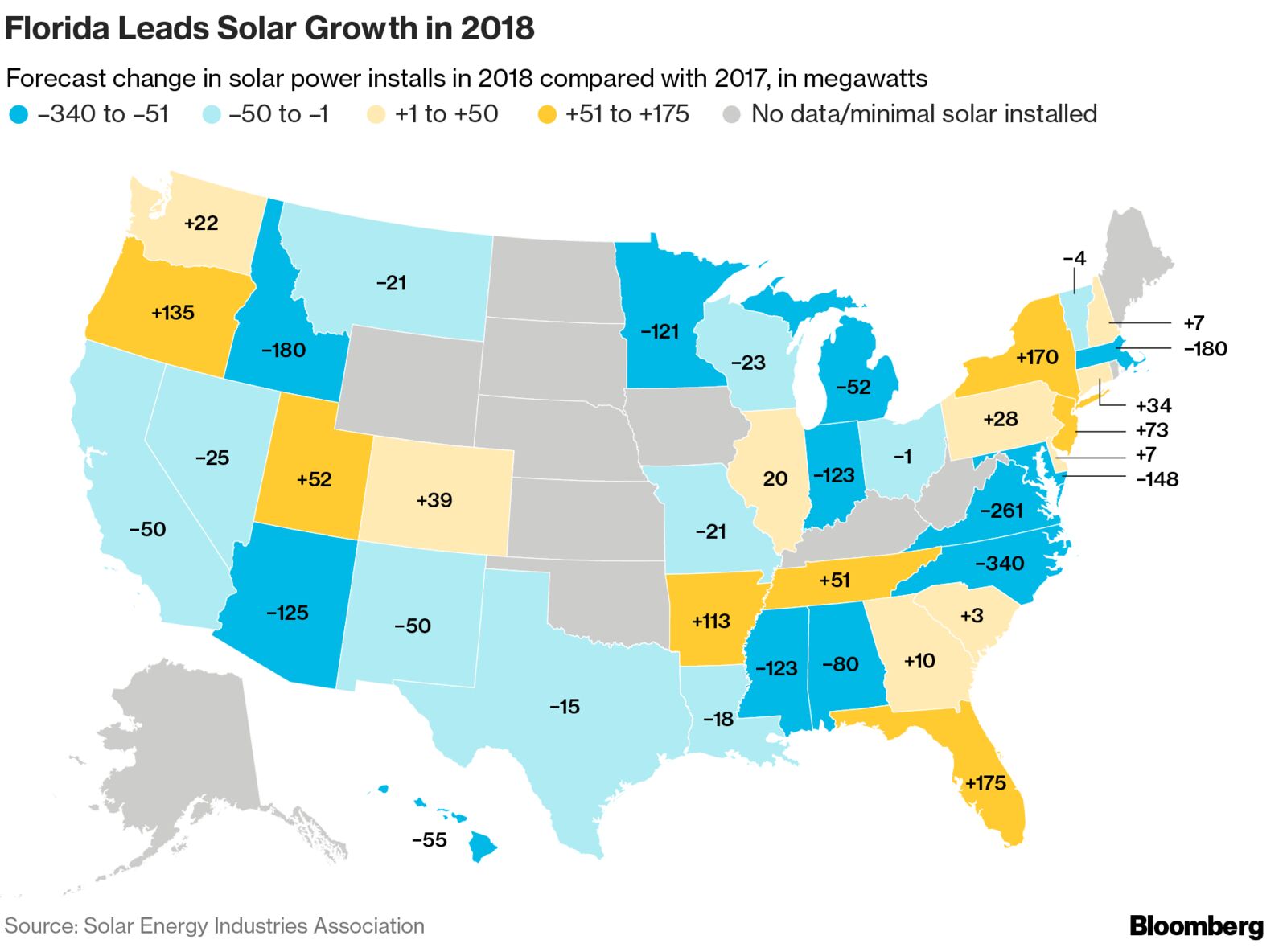 For some states, such as Arkansas, the gains this year will be caused by a few large solar farms and growth will likely slip in 2019, according to the industry association. And many states that will see a decline this year, including the top two states of California and North Carolina, are expected to lead new solar investments over the next five years.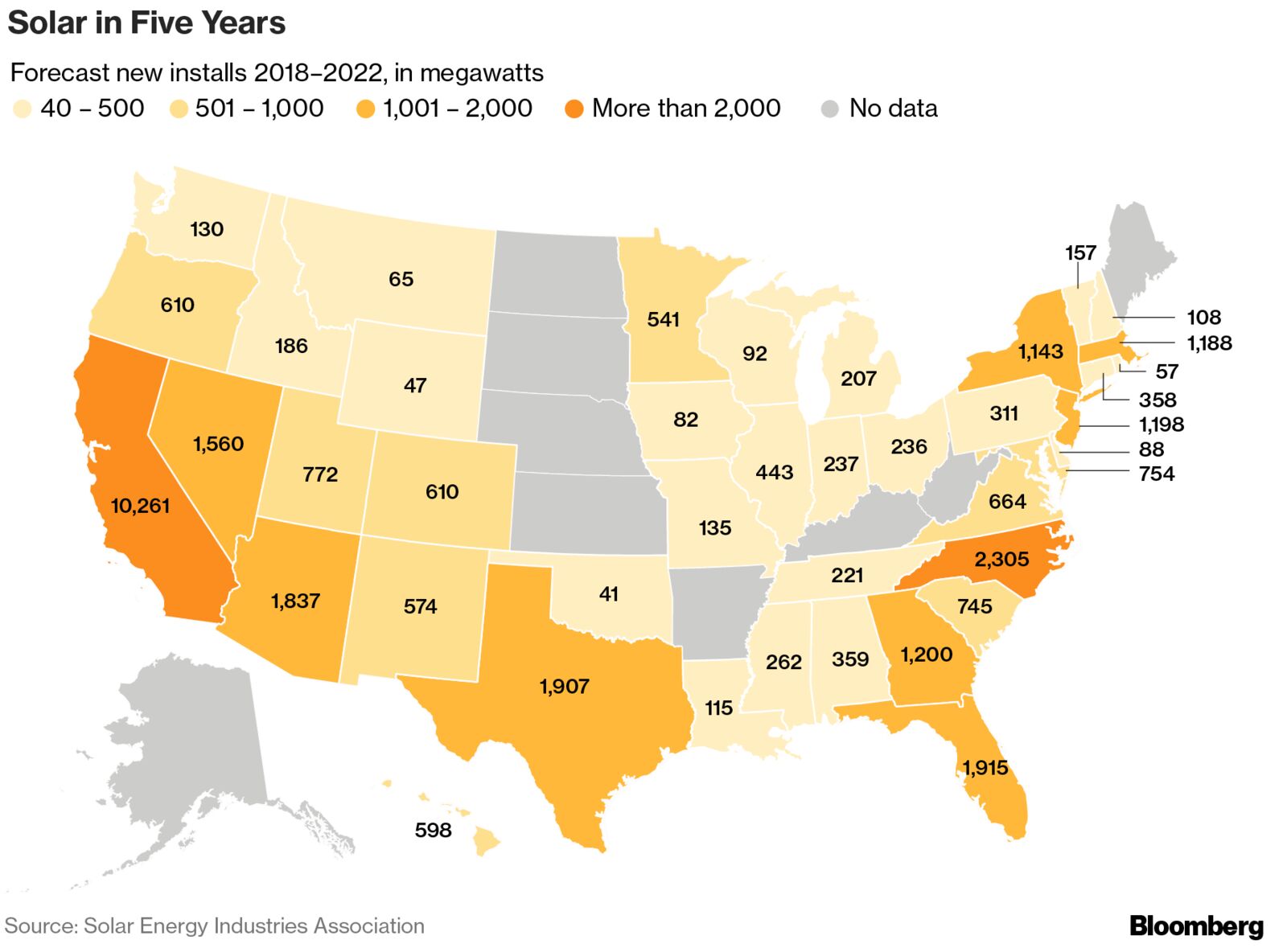 California, which has a mandate of reaching 50 percent renewable energy by 2030, will add at least 10 gigawatts of new solar over the next five years, despite this year's slowdown.
In North Carolina, Duke Energy Corp. and other utility owners are required to buy the output from independently developed solar farms under a 1970s-era federal policy meant to diversify electricity sources. The state also encourages investments in solar farms through a renewable energy target of 12.5 percent by 2021 as well as a 2017 policy change that permits residential rooftop leasing. The state will add 2.3 gigawatts over five years.
— With assistance by Dave Merrill