Trump Lifting Hurdle to Coal Plants No One Wants to Clear
Source: By Jennifer A Dlouhy, Bloomberg • Posted: Friday, December 7, 2018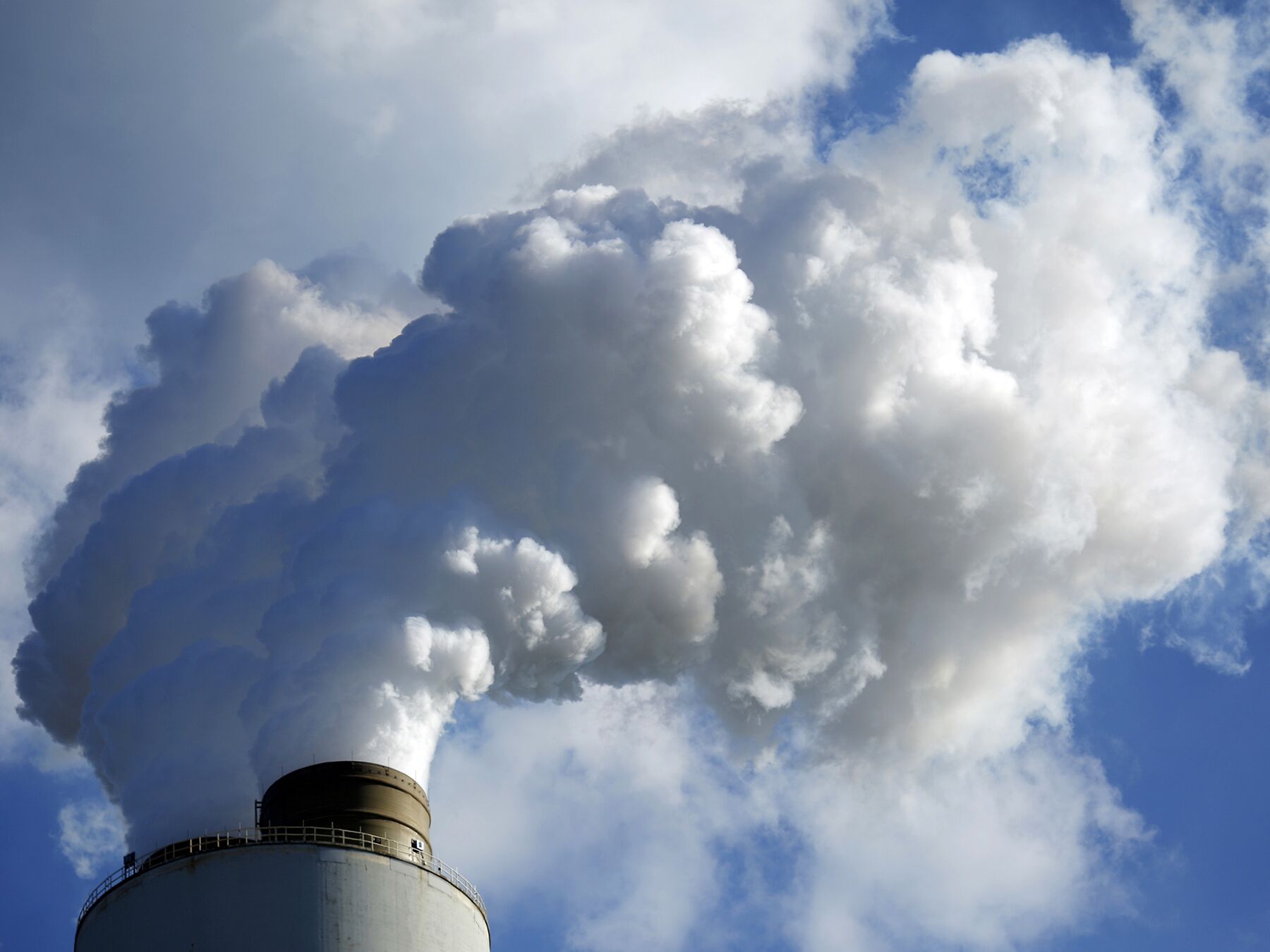 Photographer: Luke Sharrett/Bloomberg
The Trump administration is trying to remove a key barrier to constructing new coal-fired power plants in the U.S. — but don't expect any utilities to actually build them.
The Environmental Protection Agency on Thursday proposed easing Obama-era limits on carbon dioxide emissions from new and modified coal power plants, including a change that would remove a de facto requirement to use expensive carbon-capture technology at the sites.
The proposal "would rescind excessive burdens on America's energy providers and level the playing field so that new energy technologies can be part of America's future," acting Administrator Andrew Wheeler told energy lobbyists, free-market advocates, and others gathered at the EPA for the announcement.
The carbon-capture requirement EPA is proposing to eliminate is one obstacle to building coal power plants, though economic and market realities have created much higher hurdles that analysts say will endure no matter what the Trump administration does.
"We don't see the EPA's rollback of carbon capture technology and storage requirements sparking any new coal plant openings in the foreseeable future," said Toby Shea, vice president at Moody's Investors Service. "Existing coal plants are being challenged by low-cost natural gas and renewables, and an easing of regulations won't change that."
Not Technology of Choice
The Trump administration appears to agree. In an economic analysis of its proposal, the EPA asserts that the move isn't expected to result in significantly more carbon dioxide emissions — largely because it expects "few new" coal-fired electric generating units "due to expected economic conditions."
"The technology of choice for new generation is not expected to be coal-fired units due to current and projected market conditions," the analysis said.
Under President Donald Trump, the U.S. government has already advanced policy changes designed to make coal cheaper to mine and more attractive to burn for electricity. But coal use has continued to fall as other environmental regulations and economics have encouraged utilities to embrace less expensive natural gas, wind and solar.
Read more: As World Edges Away From Coal, Trump Seeks Revival
Since 2010, power plant owners have either closed or announced plans to close at least 630 coal plants in 43 states — nearly 40 percent of the U.S. coal fleet, according to data by the American Coalition for Clean Coal Electricity, a trade group representing utility Southern Co., miner Peabody Energy Corp., and other companies.
The EPA proposal would relax carbon dioxide limits on new and modified plants, and ease a technology requirement that compelled utilities to capture emissions at the sites. But the change may do little more than deliver a psychological boost to the coal industry and underline Trump's support for the sector following his campaign promises to revive coal and restore mining jobs.
It's not clear any utilities will take advantage of the EPA's latest proposal.
Minnesota-based Xcel Energy Inc. on Tuesday pledged to make its electricity carbon-free by 2050 by relying on renewable energy and possibly using carbon-capture technology at coal and gas plants.
"No number of regulatory rollbacks or empty campaign promises to coal miners is going to change the move toward clean energy," said Kenneth Cook, president of the Environmental Working Group, an advocacy organization. "The only variable now is how quickly the transition to an electric system dominated by renewables will occur."
Although carbon capture systems have been deployed at oil refineries and other facilities — including a coal-fired unit at an NRG Energy Inc. power plant in Texas — they've not been widely deployed at commercial scale in the electricity sector.
A recently expanded tax credit for burying captured carbon dioxide underground is expected to propel investment in the technology. But the EPA is asserting that carbon capture and storage programs are still prohibitively expensive and too limited geographically.
EPA Assistant Administrator Bill Wehrum said the proposed change reflects latest technological advances in capturing emissions instead of "wishful thinking."
'Best System'
In addition to raising carbon dioxide emission limits, the EPA's proposing to redefine what constitutes the "best system of emission reduction" for newly constructed coal-fired units, removing the Obama-era emphasis on carbon capture and storage. The measure will be subject to public comment and could be finalized next year.
Wheeler argued the change would drive a decrease in emissions worldwide, because it would spur U.S. investments in more efficient, less-polluting coal-fired power technology. By lowering the barrier to building new coal plants in the U.S. — even if those facilities don't materialize — companies will be encouraged to develop and export the technology, Wheeler said.
Senate Majority Leader Mitch McConnell, a Republican from Kentucky, called the proposed change "a crucial step" toward "putting coal back on a level playing field" and undoing what he termed regulatory damage former President Barack Obama inflicted on the sector. Without changes, the Obama-era standards "would have made it nearly impossible to build any new plants in the future," McConnell said.
'Realistic Approach'
The National Association of Manufacturers praised the Trump administration for taking "a more realistic approach to regulating greenhouse gas emissions from new power plants."
But environmentalists blasted the proposal, with David Doniger of the Natural Resources Defense Council calling it "just one more foolhardy move by a misguided administration that will be judged harshly by future generations."
"Operating large fossil fuel plants without carbon capture and storage is a disaster for the climate," Doniger said.
The outlook for coal as a power source in the U.S. doesn't get much better. The U.S. Energy Information Administration predicts a continued decline in coal's share of the domestic electricity market — down to 26 percent in 2019 from 30 percent in 2017.
Export Boom
"It's doubtful the proposed policy change will make much of a difference to any potential coal power plant developers," said Rob Barnett, an analyst with Bloomberg Intelligence. "The economics of building a new coal plant just don't make sense given the availability of abundant and cheap natural gas" that's helped make new coal plants "among the most expensive electricity options at this point."
Despite eroding domestic consumption, U.S. coal production has been buoyed by increased exports. According to the EIA, the U.S. is expected to harvest 756 million short tons of coal in 2018 — down slightly from 774 million last year, but modestly up from the 728 million short tons produced in 2016, before Trump took office.
Coal exports, particularly to India and China, are the industry's bright spot. The U.S. exported 78 million short tons of coal during the first eight months of 2018, up 30 percent from 60 million short tons during the same period last year, according to EIA.
Trump's policy changes, including the EPA proposal, may help on the margins, but the president can't take credit for the coal sector's current production levels, said Bloomberg Intelligence analyst Andrew Cosgrove.
"It's doing great, but it's not because of him," Cosgrove said. "It has nothing to do with him."
— With assistance by Joe Ryan