Three Charts Show Power Glut Holding Fast in Biggest U.S. Market
Source: by Jonathan Crawford and Naureen Malik, Bloomberg • Posted: Friday, April 7, 2017
A glut of supply in America's biggest power market may be sticking around for a while.
This May, newly-built or expanded natural gas-fired plants, wind farms and solar installations will compete in an annual auction for electricity supplies in the mid-Atlantic and Midwest. As demand flags, the flood of generation means payouts from the grid manager, PJM Interconnection LLC, may fall to as low as $90 a megawatt-day, the lowest in four years, according to Prajit Ghosh, director of power and renewables research at Wood Mackenzie Ltd. in Houston.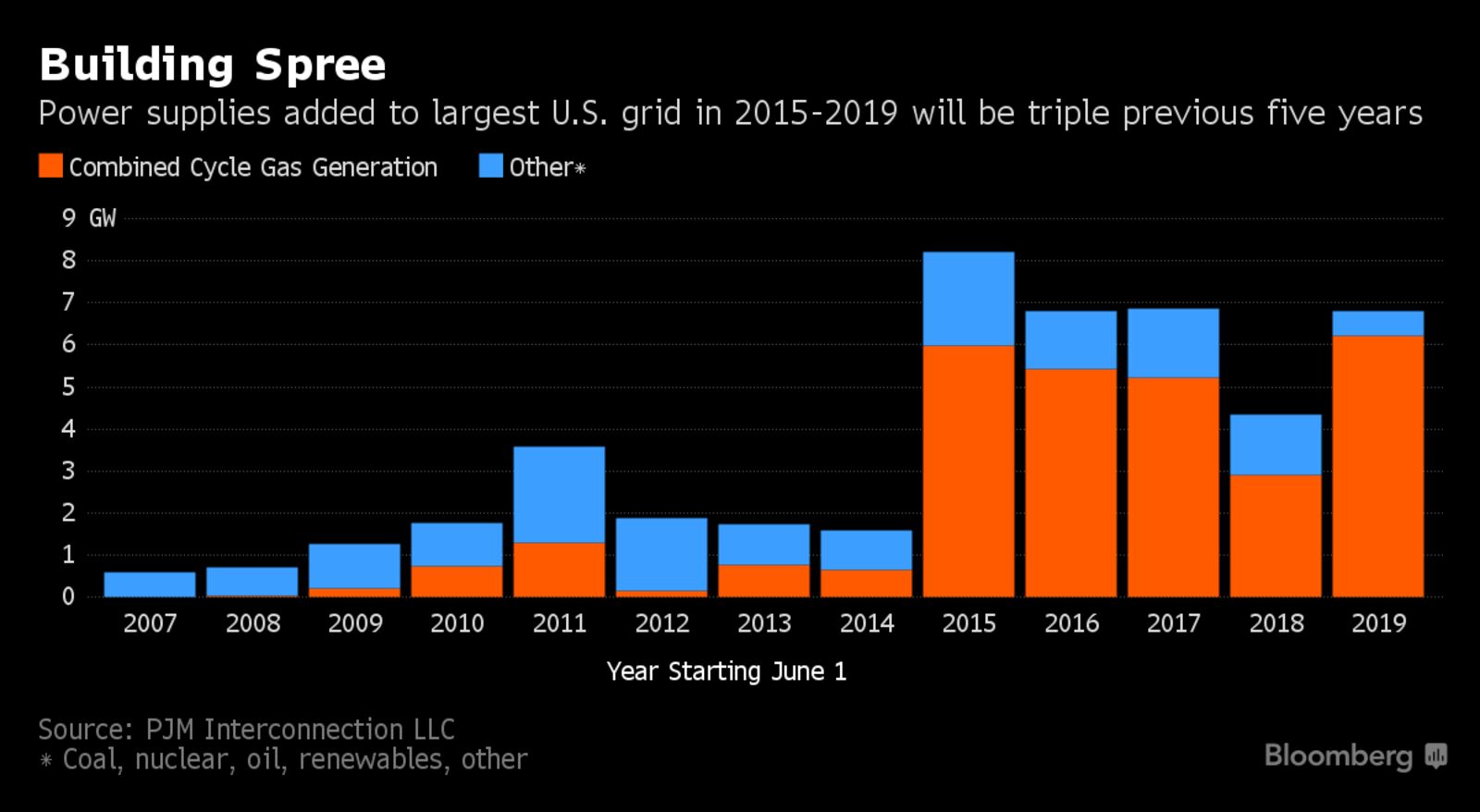 The Marcellus shale basin, the single biggest driver of U.S. gas production growth, is within PJM's territory. Surging supply from the reservoir has sent prices for the fuel plummeting, luring developers to spend billions of dollars on new gas-fired plants and forcing a record number of coal plants to shut. The grid will add almost 33 gigawatts of power generation from 2015 through 2019, triple the previous five years, according to PJM data.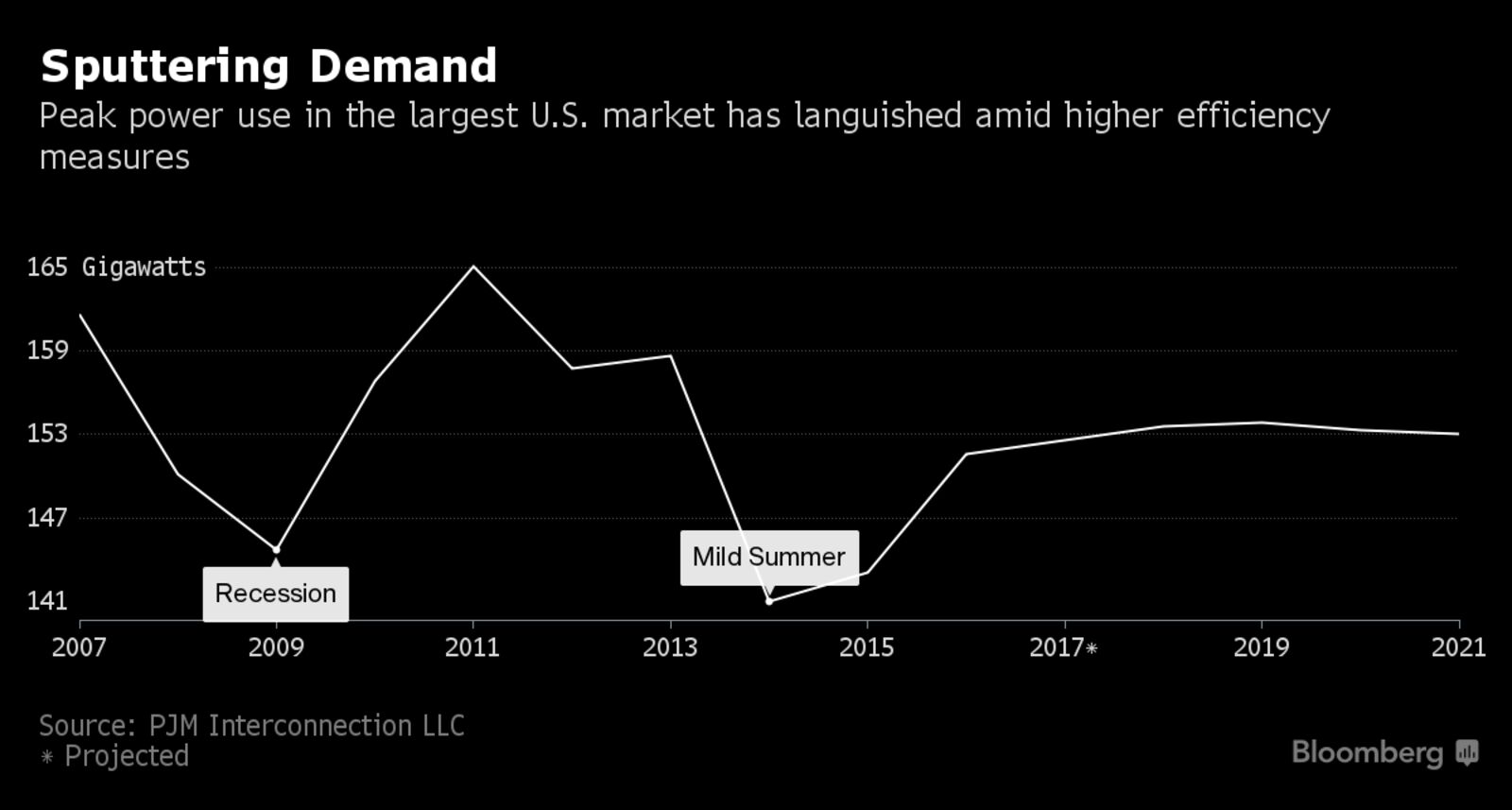 The grid operator has also slashed its demand outlook, largely because of energy-efficiency measures like switching to power-saving light bulbs and installing newer appliances that use less electricity. PJM predicts peak summer power demand will climb just 0.2 percent a year over a decade from 2016, down from a 2014 estimate of 1 percent annual growth over ten years.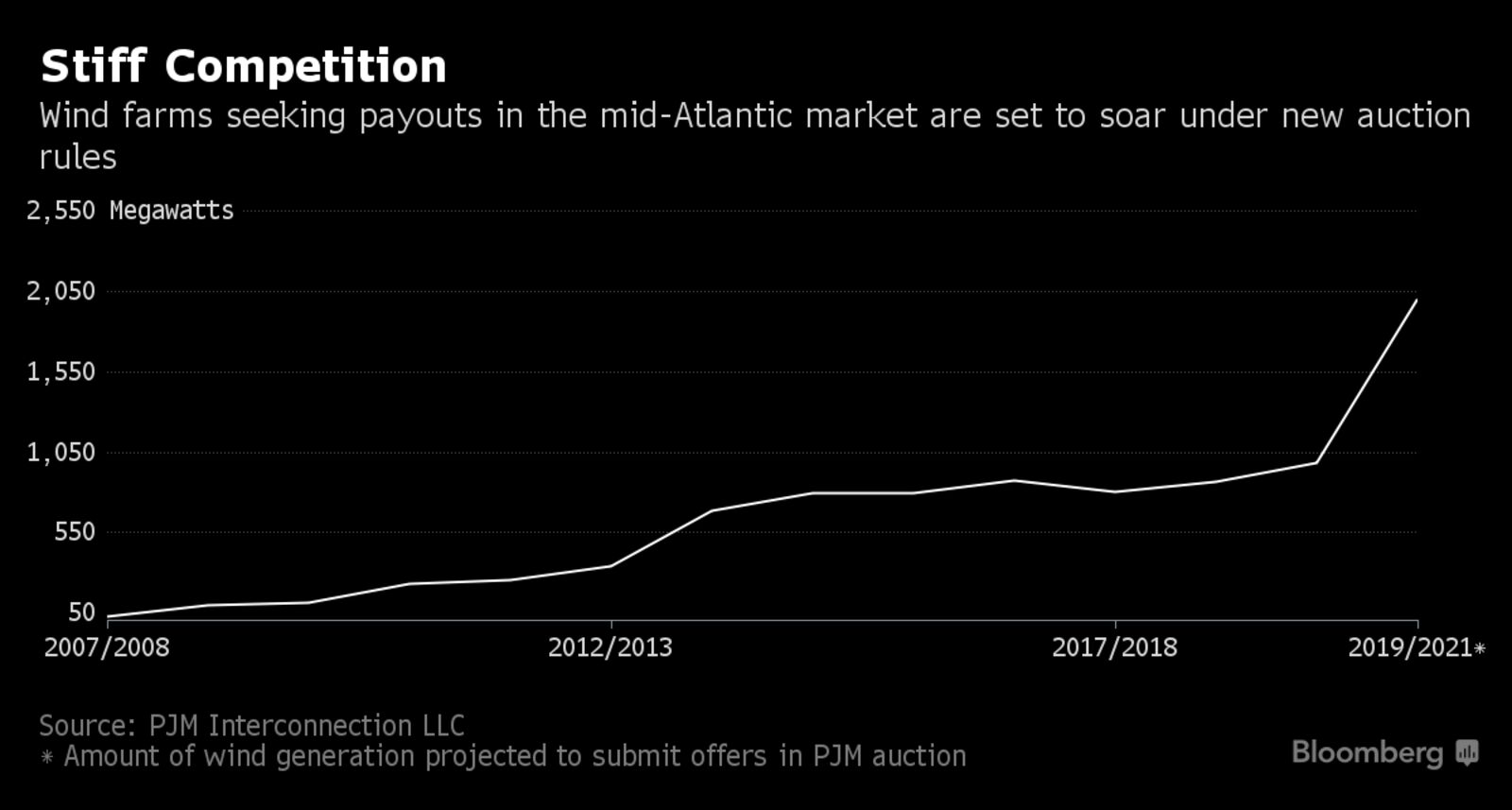 Competition from wind farms in the annual auction may more than double to more than 2,000 megawatts from a year ago as new rules that place a higher value on such supplies kick in, according to report in November by the grid operator. Dramatically lower costs, combined with state and federal subsidies, will lead to more than 14,600 megawatts of new wind capacity through 2024, according to a report by market watchdog Monitoring Analytics LLC.