This Five-Mile-Long Cloud of Methane Was Spotted Over Wyoming
Source: By Aaron Clark, Bloomberg • Posted: Wednesday, February 1, 2023
Three satellites observed a big plume of the potent planet-warming gas over the US state last month, which scientists attributed to a natural gas facility.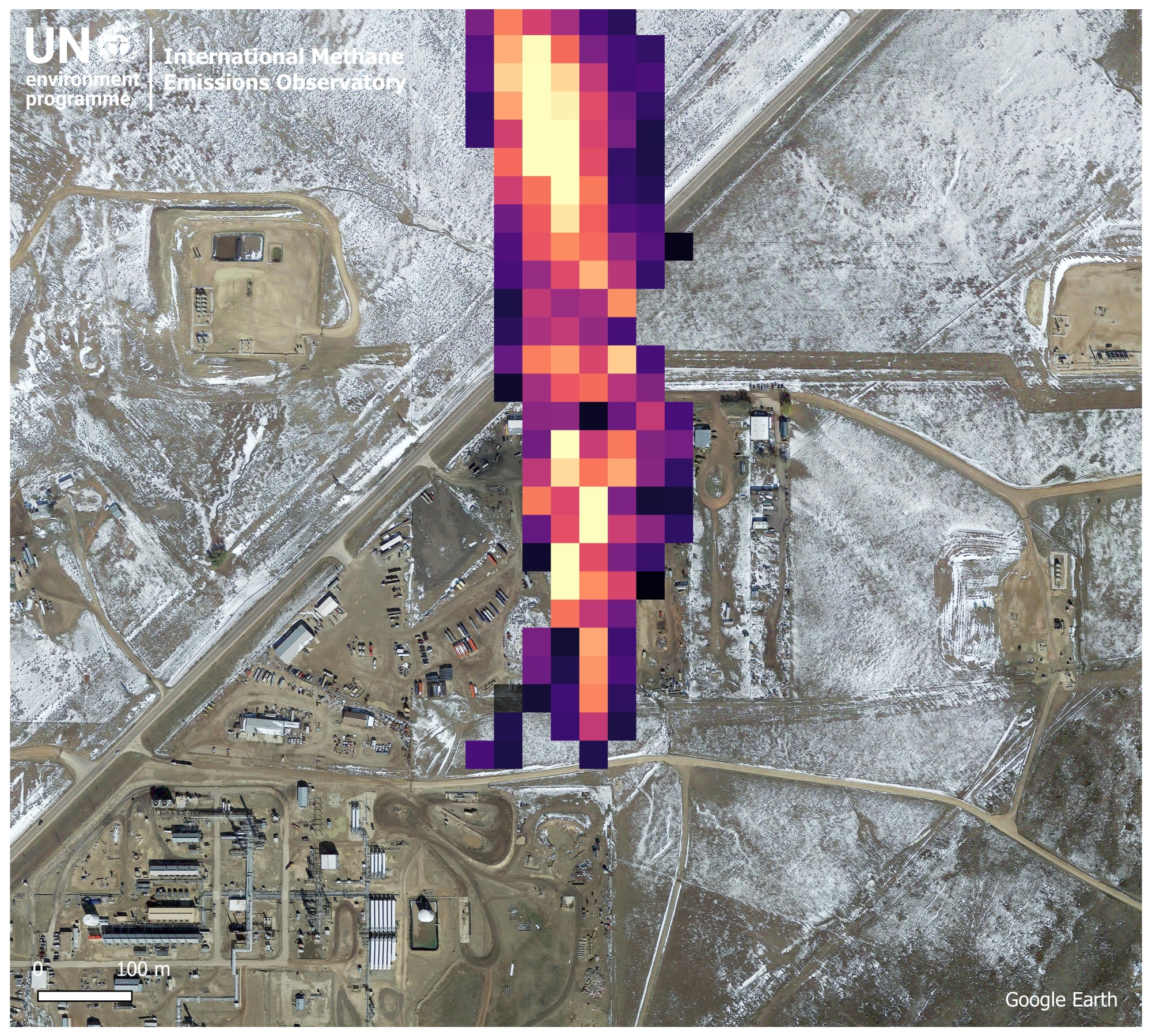 It all started with an apparent mistake. Alarms at Tallgrass Energy's Douglas Gas Plant in Wyoming were triggered by high oxygen levels after a maintenance project didn't go as planned. The operator told regulators it vented a total of about 2.1 metric tons of methane in five separate safety releases.
A satellite passing over the US state, however, observed a methane cloud 4.6 miles (7.4 km) long emanating from the location, which scientists estimated was spewing the planet-warming gas at a rate of 76 to 184 metric tons an hour. Because NASA's Landsat 9 satellite orbits the Earth, the researchers who studied the data couldn't verify how long the release lasted or calculate the total amount of methane spewed, but said it was likely to be far higher than reported.
"It's highly unlikely the volume reported by the operator could account for the emissions rate observed by the satellite coming from the facility," said Manfredi Caltagirone, head of the International Methane Emissions Observatory (IMEO), an initiative of the United Nations Environment Programme, summarizing the findings of its geospatial scientists.
Methane is the primary component of natural gas and has more than 80 times the warming power of carbon dioxide in its first two decades in the atmosphere. Scientists say cutting methane emissions could do more to slow climate change than almost any other single measure.
Fossil fuels are the second biggest source of methane generated from human activity after agriculture. But leaks and releases from oil and gas operations are among the cheapest to fix and operators have an incentive to minimize emissions because they can recoup the cost of repairs and upgrades by selling the extra gas they capture.