There's a Lesson for the Energy Transition in California
Source: By Will Wade, Mark Chediak, and Brian Eckhouse, Bloomberg • Posted: Wednesday, August 19, 2020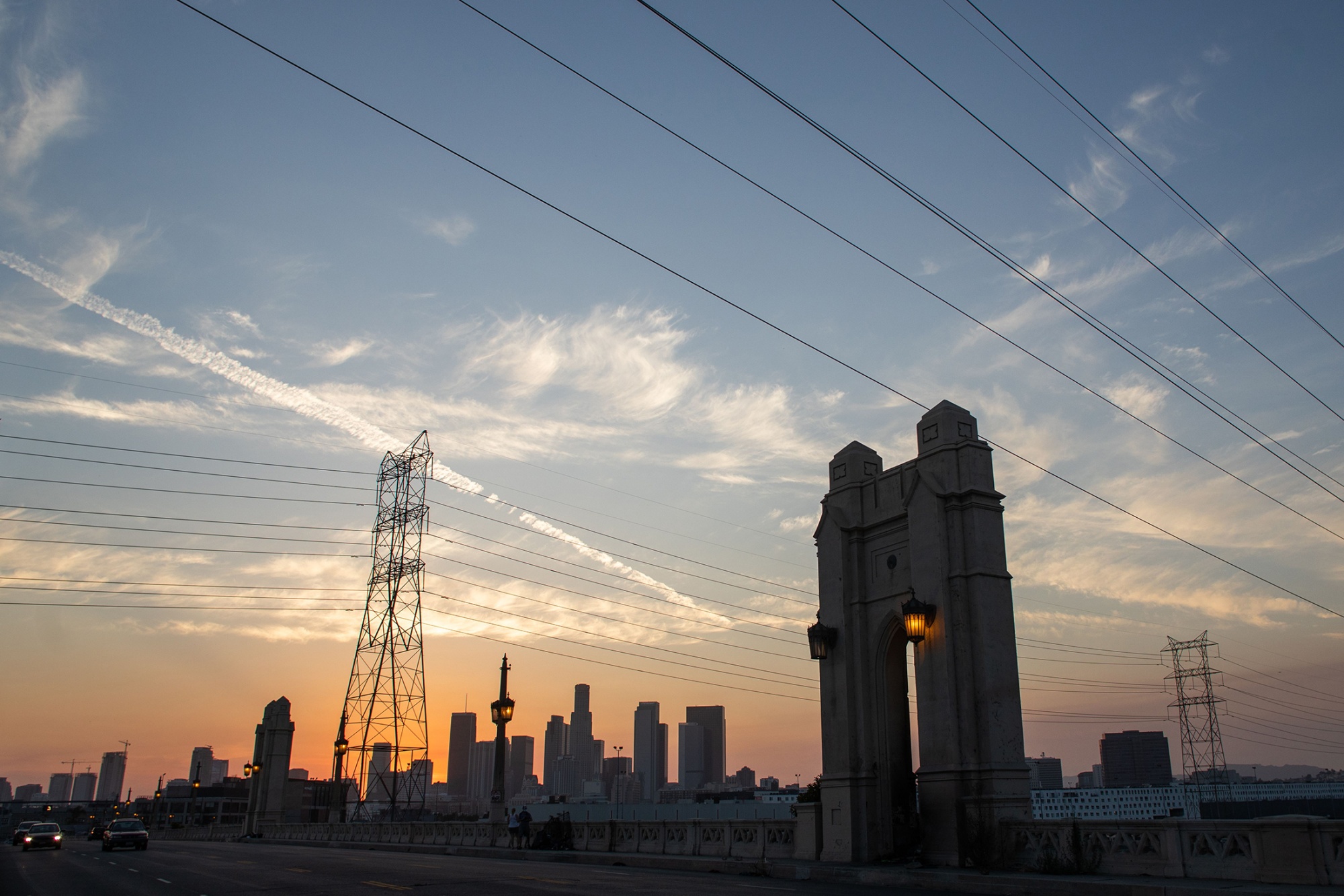 California's first rolling blackouts since the 2001 energy crisis are a stark reminder that achieving 100% carbon-free energy is harder than it looks.
With the worst heat wave in generations fueling near-record electricity demand, the state's rapid shift away from fossil fuels is making it difficult to ensure that the lights stay on. California, guided by one of the world's most ambitious clean-energy policies, has shuttered a massive amount of natural gas-fired generation in its bid to for carbon-free power. Now, the blackouts are raising questions about whether that shift happened too quickly.
California has to "sober up to the reality that in this transition, we're going to have to do more and be much more mindful in terms of our capacity to provide back-up and insurance," Governor Gavin Newsom said in a news conference.
READ ALSO: Worst Heat in Years Threatens to Take Down California's Grid
Other regions coping with extreme weather typically call on conventional power to meet demand. During a heatwave last year, nuclear plants helped keep the lights on in Paris. In London, utilities relied on coal and gas plants. But California, which has one of the cleanest grids in the country, has retired more than 9 gigawatts of gas generation in recent years in a bid to green its grid by 2045. While the state still gets more than a third of its power from gas, that isn't always enough meet demand at peak hours — especially in the evening, when solar production wanes.
So California, already at the forefront of the energy transition, has become a testing ground for achieving carbon neutrality quickly — an explicit goal of Democratic presidential candidate Joe Biden. The blackouts underscore how difficult that effort is, but may offer lessons for other economies with carbon-free ambitions.
"Our energy system is at the cutting edge of the transition," said Michael Wara, director of the Climate and Energy Policy Program at Stanford University. "As other regions make this transition, they will face these kinds of challenges."
The state's grid operator blamed the blackouts on "a perfect storm" of extreme heat and unusually high demand, as well as a drought that's limiting hydropower resources and a decline in electricity imports from neighboring states also struggling to keep air conditioners humming. Compounding the problem, 1 gigawatt of wind unexpectedly went offline Saturday, along with a gas plant.
"As we phase out gas plants we have to have a plan for maintaining reliability," said Severin Borenstein, a board member of the California Independent System Operator and professor at the University of California, Berkeley. "In some cases, we have built a reliability plan that isn't completely realistic."
Still, officials were adamant that solar and wind were not to blame for the blackouts.
"Renewables are not a factor," said Steve Berberich, chief executive officer of the California Independent System Operator. If anything, the state needs more renewables, backed by "extensive deployment of batteries," he said.
The dearth of battery storage has long been a key barrier to transitioning to a green grid. Though the price of batteries has fallen significantly, they're still not in widespread use. California only had enough to tackle about 1% of Monday's peak load forecast, Berberich said. The state needs about 12 gigawatts for batteries to effectively back up solar, he said. That will require significant investment.
If elected, Biden could accelerate that build-out through his $2 trillion climate plan. Achieving a 100% carbon-free grid across the country by 2035 — 10 years sooner than California — is a centerpiece of his platform. But California's struggle to ensure reliability as it deepens its own reliance on renewables threatens to call into question the viability of Biden's proposal. Critics have been quick to frame the blackouts as evidence that the state's energy transition has been mishandled or even harmful to consumers.
Newsom acknowledged Monday that the state had failed to predict — and plan for — the shortages. He called for a probe into the failure by energy regulators to anticipate the need for rolling blackouts, but reiterated the state's commitment to going carbon-free.
READ MORE: Green Electric Grid Will Dramatically Speed Up Climate Action
"We are not backing off on that commitment. Quite the contrary," he said. But there's a need for "more insurance" as the state moves from old to new. "We cannot sacrifice reliability as we move forward in this transition."
That could mean rethinking the way energy markets function, including how power is priced. Natural gas owners have long complained that they get paid too little for the electricity they generate.
"In Texas, the reason why they don't have outages is because all of those backup generators can be monetized," said Jigar Shah, co-founder of the green venture firm Generate Capital Inc.
The crisis is poised to grow worse in coming days — and, potentially, years. Electricity demand in California on Tuesday is expected to peak at 50.5 gigawatts, which would be record-breaking and exceed the state's available capacity of 50.4 gigawatts. That would result in more blackouts. Longer-term, extreme weather driven by climate change will place new and greater demands on power grids. What happens in California may inform what happens elsewhere.
"Grid operators and utilities need to think about how changing climatic and weather patterns will affect electricity demand," said Seth Blumsack, professor of energy and environmental economics at Penn State. "It's been a challenge for California, and it's gonna be challenge for other states."
— With assistance by Gerson Freitas Jr, Chris Martin, and Brian K Sullivan
(Adds governor's quote in the third paragraph.)