The Pentagon Is Helping Bring the Next Generation of Nuclear Technology to Life
Source: By Will Wade, Bloomberg • Posted: Tuesday, May 23, 2023
The first small modular reactor commissioned by the Defense Department could roll off the assembly line of a Virginia-based factory in just two years.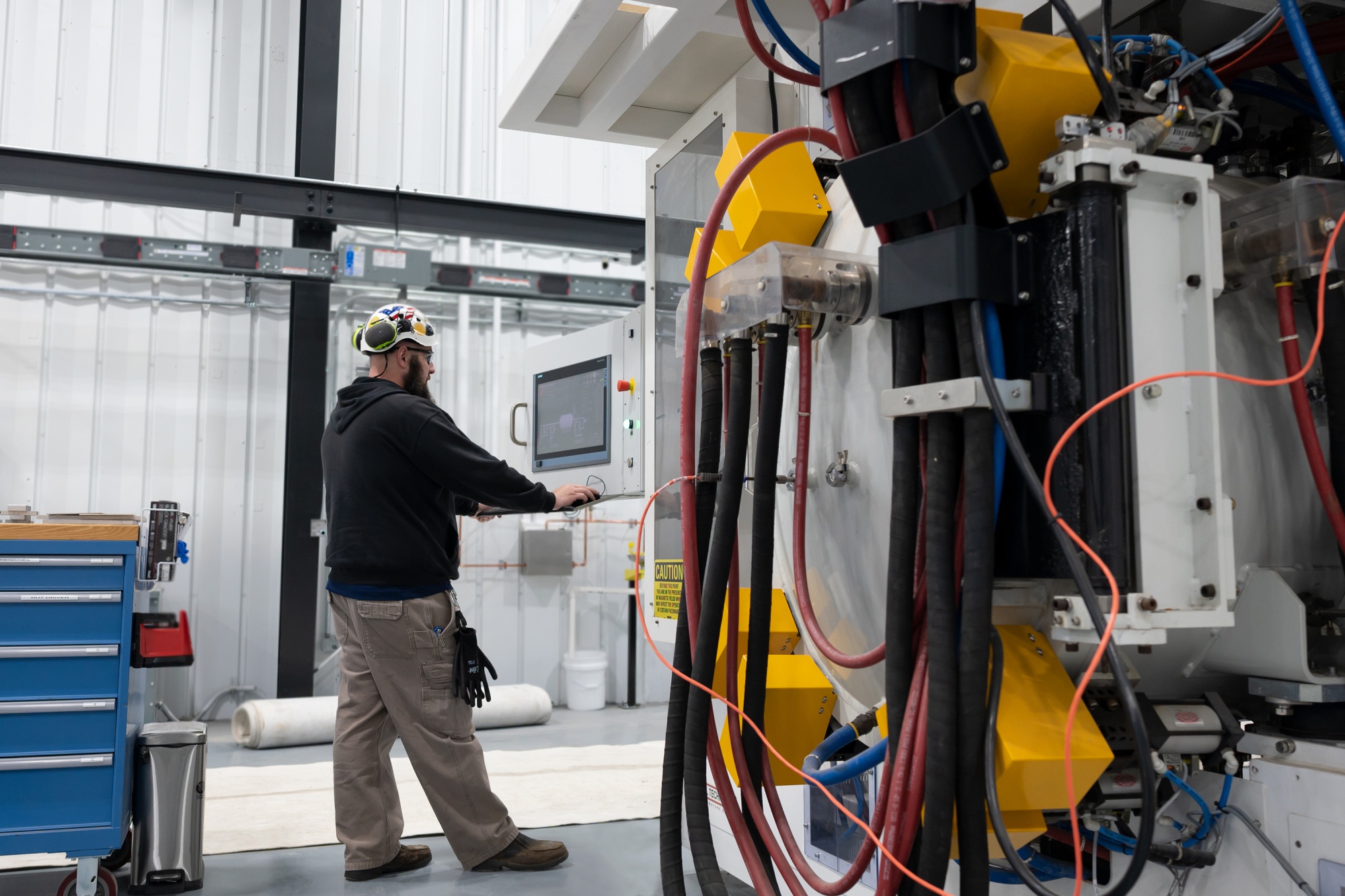 The next generation of nuclear reactors is being designed to fit into a standard shipping container and be delivered on a truck.
BWX Technologies Inc., a defense contractor that supplies nuclear systems to power submarines and aircraft carriers, is developing a mobile reactor for the US military that will be less than 1% the size of the massive, conventional versions that are widely used commercially today.
Project Pele, as the initiative is known, is at the forefront of an effort to reshape the nuclear industry. Dozens of companies are designing small power plants that can be produced in factories and assembled on-site, a strategy expected to make them faster and cheaper to build. All of those companies are still going through the lengthy commercial regulatory process, which means their systems are unlikely to go into service before the end of the decade. Because BWX is working with the military, it's going through a different approval process that could let its first system generate electricity as early as 2025.
"What we're doing is real," said Joe Miller, president of BWX's advanced technologies unit. "This is happening."
Project Pele, named for the Hawaiian goddess of volcanoes, is taking shape in a quiet, rural pocket outside Lynchburg, Virginia. The company is building a nondescript factory off a wooded two-lane road where its small nuclear reactors are slated to be built.
After visitors clear security, Miller is excited to show off a life-size wooden mockup sitting snugly within the frame of a shipping container. There's also a full-scale rendering that provides a detailed look at the planned reactor, which looks like a shiny silver soda can laying on its side. But photography is prohibited, partly due to national security concerns and partly because the company is protective of its designs.
BWX expects to receive final government approval for the design by early next year. It plans to deliver a working version to Idaho National Laboratory in 2025 for testing, which may last about two years. Once complete, it will be available to any military branch for applications ranging from powering remote bases to supporting disaster-relief missions. The military's interest in having small reactors stems, in part, from the risks climate change poses, including the need for a rapid response to worsening extreme weather.
The idea of a nuclear plant that can be airlifted almost anywhere shows how the technology has advanced, said Adam Stein, director of nuclear energy innovation at the Breakthrough Institute, an Oakland, California-based research group. The commercial reactors in service now are massive projects that take years to build, and typically have about one gigawatt of capacity. In comparison, Project Pele systems will have one to five megawatts of capacity. (The Defense Department is vague for security reasons.)
The next wave demonstrates that atomic energy is becoming more accepted, more of an energy commodity than an intimidating source of power. "Now it's just something you can put in a box," Stein said. That also opens the door to using small nuclear plants in other environments, such as factories that can use the systems as sources of both electricity and heat. "We are getting absolutely better at this," he added.
An unconventional reactor
The Defense Department put out a call for proposals to build a small reactor in 2019, and after paring the list down to three finalists, awarded BWX a $280 million contract last year. Miller said about 70% of that will go toward building the first reactor and the rest will cover one-time start-up costs.
Once the plant outside Lynchburg starts production, costs should go down significantly, and the systems should be able to supply electricity for about 40 to 50 cents a kilowatt-hour. While Miller stresses the convenience of a mobile power plant, that's significantly more expensive than power from other sources. Solar farms, often deemed the world's cheapest electricity, can supply power for about 3.6 cents per kilowatt-hour, according to the Energy Information Administration.
The Lynchburg site will eventually be able to turn out two to three Pele systems per year. BWX has designed the system so it can be delivered in four shipping containers: one for the reactor, two more for power-generation equipment, and one that will serve as a control room that even comes with chairs for the operators. Once on-site, the company expects installation should take about three days.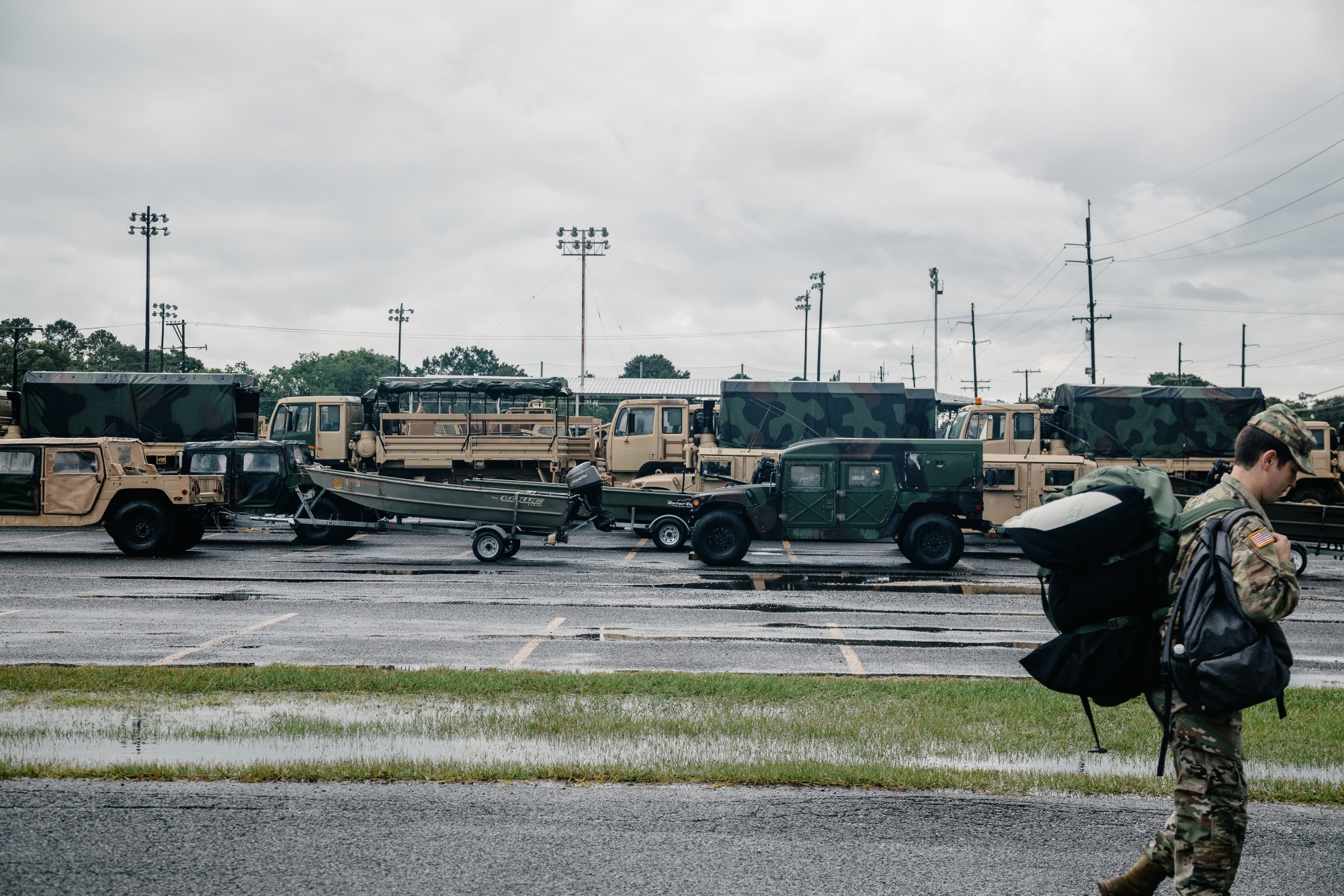 Conventional reactors are cooled by water but BWX and some other advanced nuclear companies are using a different technology: high-temperature gas-cooled reactors. They typically run at hotter temperatures, which can make them more efficient, but require materials that can withstand more extreme conditions. (BWX won't discuss its materials technologies.) The Pele setup will operate as a sealed system that doesn't need to be opened in the field and can run for as long as three years before it needs to be sent back to a service center for refueling.
It also uses a different type of fuel that encases uranium within silicon carbide, a durable substance that can withstand extreme temperatures and is expected to make the power plant safer to operate. In the event of an accident, the unique fuel may make the system less likely to melt down and would contain the dangerous, radioactive material.
"Silicon carbide is one of the hardest materials known to man," said Chris Gadomski, head nuclear analyst for BloombergNEF. The fuel "was designed to limit radiation risk."
Still, small reactors will come with some risks, said Edwin Lyman, director of nuclear power safety for the Union of Concerned Scientists. While small reactors will have less radioactive material than a conventional power plant, he's concerned that they may also have less robust shielding.
"It's a myth that you can build a reactor that you can deploy anywhere, turn it on and then forget about it," he said. "I have grave concerns about a lot of these concepts."
'A climate change program'
Project Pele is moving forward faster than other companies seeking to develop so-called small modular reactors. The size will give developers the flexibility to use them for applications that range from delivering power to the grid, heat for towns in cold climates or industrial sites that need heat and electricity. Because it's a military project, BWX needs to get approval from the US Energy Department, while civilian designs must go through the Nuclear Regulatory Commission. Both processes require a rigorous review, according to Jeff Waksman, the Defense Department's program manager who's supervising the effort, but the Energy Department can be easier to work with and the process can go faster.
BWX may eventually develop a commercial version of the system, Miller said. Doing so would require getting NRC approval, though, which would come after the company has already deployed several systems in the field.
The Defense Department and BWX anticipate strong demand from the military for a system that can replace diesel generators that must constantly be refueled. Using a small reactor can reduce the risks associated with fuel conveys as well as open the door to missions in areas where it may be hard to deliver fuel.
Mobile power systems could also take on increasing importance as climate change triggers more extreme weather that can wreak havoc on the grid. Pele systems are also expected to be deployed in areas that have lost power because of hurricane, earthquakes or other disasters.
"This is classified as a climate change program," said Waksman. "That's why this project got funding."