The Next Weeks Are Critical for Climate Diplomacy
Source: By Jess Shankleman, Bloomberg • Posted: Wednesday, September 1, 2021
Alok Sharma, who will lead U.N. climate talks in November, is pushing countries to make progress on finance and phasing out coal.
There's a back-to-school feeling in the air as summer draws to a close in the northern hemisphere. Pressure is mounting on governments to secure a major global breakthrough on climate change ahead of COP26 — crucial United Nations talks starting in Glasgow, Scotland, in just over 60 days.
Alok Sharma, the COP president, has been flying around the world over the past year in a bid to ensure he can broker a deal at the summit. Now his focus is narrowing on a handful of countries.

Sharma says COP26 must "consign coal to history," and he's hoping that a major report from scientists that was published earlier this month will focus minds on the need to act now. The study – by the Intergovernmental Panel on Climate Change – showed humanity has raised global average temperatures by 1.1° Celsius since the end of the 19th century and has already dumped enough greenhouse gas into the atmosphere to heat the planet by 1.5°C. 

Quicktake: Why the Latest Thinking on Global Warming Is Setting Off Alarms   

Whether or not he can achieve success at Glasgow comes down to the world's two biggest emitters: China and the U.S. China needs to announce more ambitious pollution cuts that includes promises to stop building more coal power plants. And the U.S. needs to finally deliver on its decade-old promise to help poor countries transition to green energy and adapt to climate change.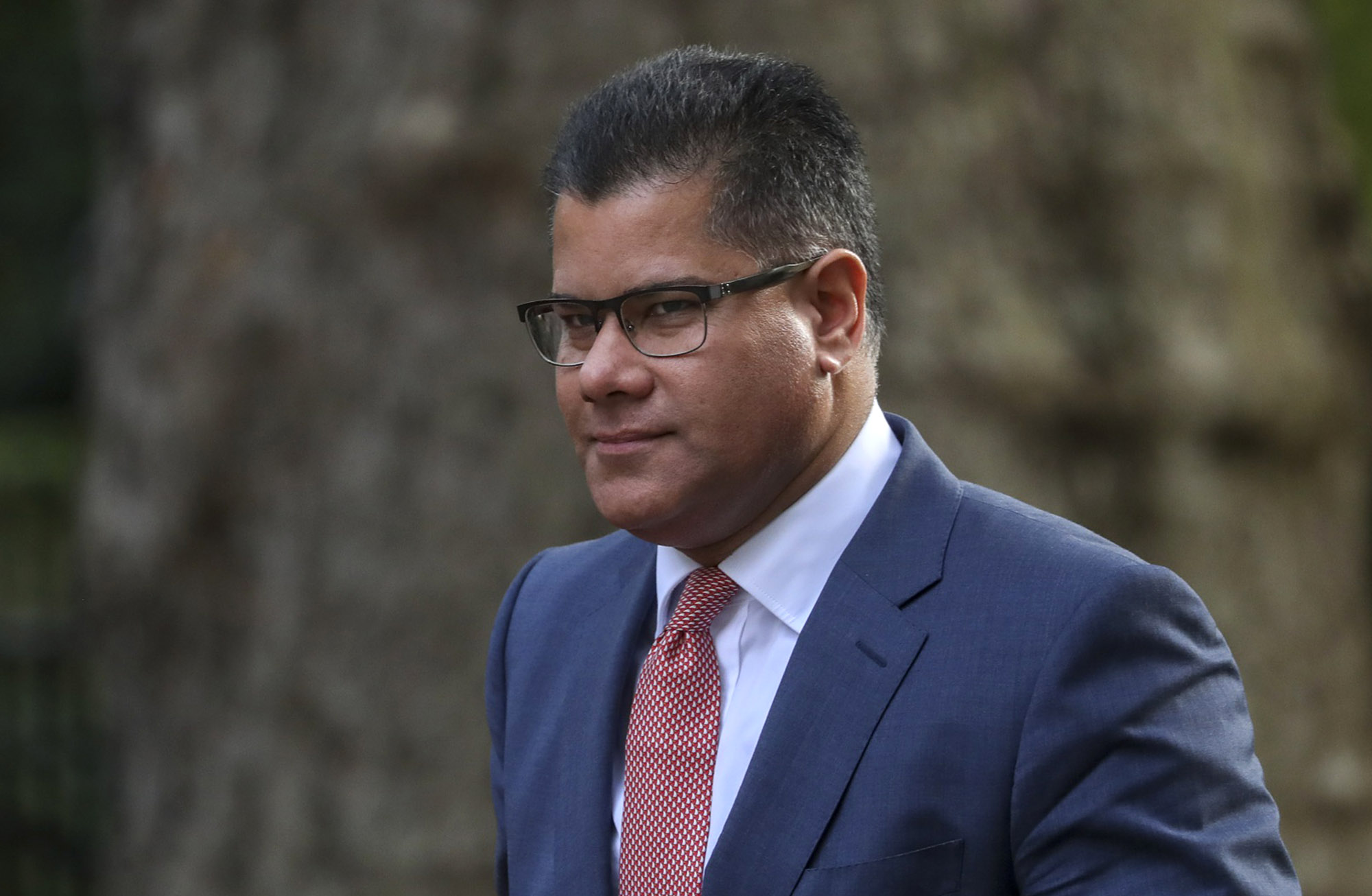 The next few weeks will be critical. U.S. Presidential Climate Envoy John Kerry will visit China and Japan in a final diplomatic push, and Sharma will travel there as well, according to Politico. Sharma's office declined to confirm whether he will be traveling to China.
On his visit to China, Sharma is expected to press the need for an end to coal. China's coal use continues to climb. Its provincial governments greenlit 24 new coal power projects in the first half of this year, according to research by Greenpeace last week.

Everyone will be watching the United Nations General Assembly, where President Xi Jinping last year took the world by surprise in announcing a new 2060 net zero goal. Some people think he may choose that meeting again to announce a coal crackdown.
The U.S. is lagging way behind other countries on climate finance. A decade ago, rich countries promised to mobilize $100 billion a year by 2020 to help poor countries deal with the worst impacts of climate change and shift to greener fuels. But that target hasn't been met and developing countries say they can't cut emissions any faster without it.
U.S. President Joe Biden has promised more, but it's contained in an infrastructure bill that is making its way through Congress slowly. The U.S. needs to deliver a credible proposal on new finance to the UN General Assembly in late September if is to unblock progress on climate talks in time, says Nick Mabey, chief executive of the environmental think tank E3G.
Kerry's meeting in Tianjin will also be key. The success of the 2015 Paris Agreement was born out of a deal struck between then President Barack Obama and Xi a year earlier. Once the world's two biggest emitters had reached an understanding, it was easier for other countries to fall in line.
But with tensions rife between the two superpowers, such a deal will be much harder to come by this time round.
"The diplomatic countdown to Glasgow has well and truly begun, and the stakes couldn't be higher," said Mabey.