The Next Step on Climate Action: Parking Reform
Source: By Gernot Wagner and Matthew Lewis, Bloomberg • Posted: Sunday, September 25, 2022
California is finally poised to lift parking requirements across the state. Here's why that would be a huge win for the climate.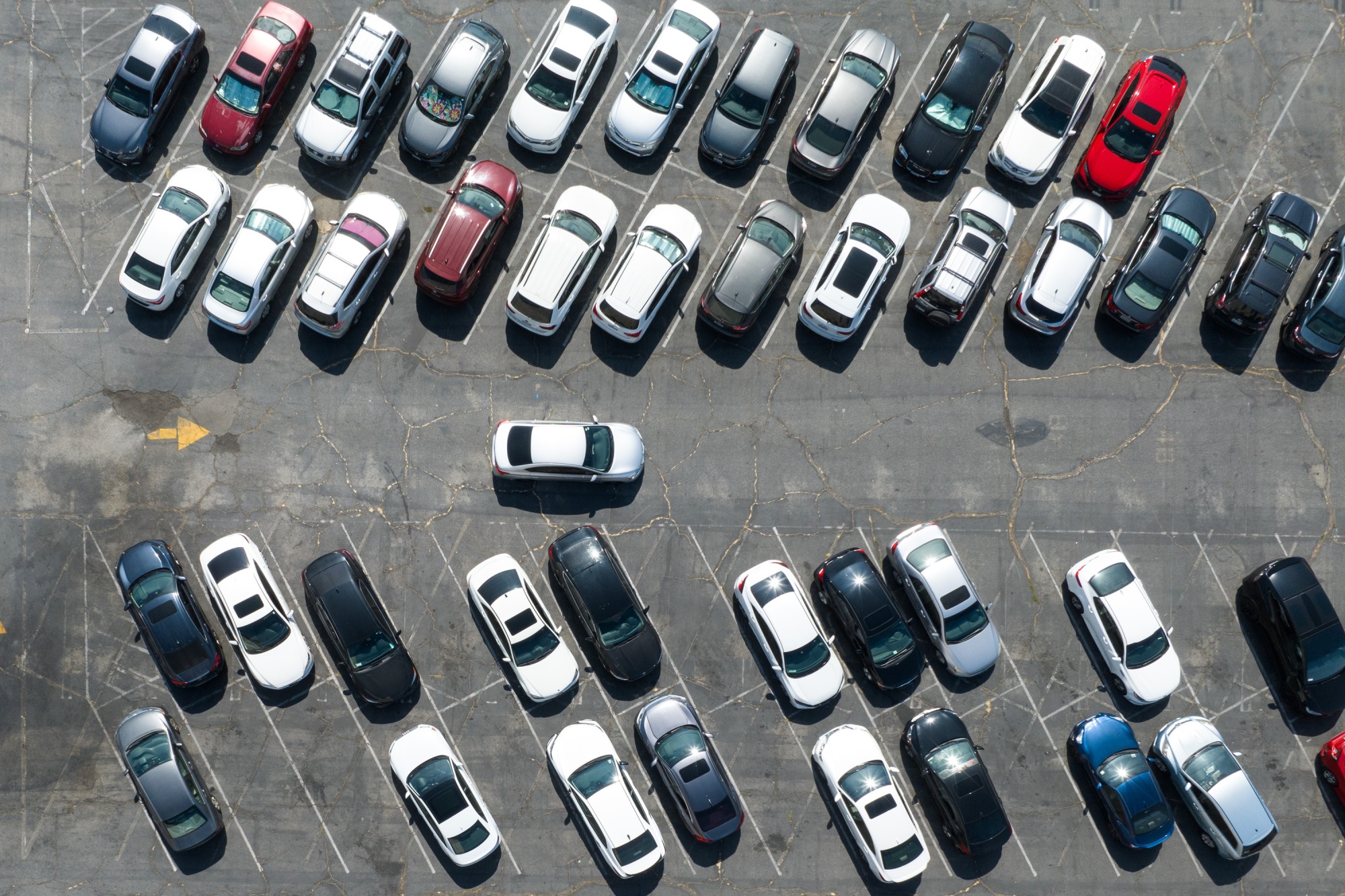 The recent passage of the Inflation Reduction Act, and its historic investments in technologies that will reduce climate pollution, are a harbinger of a possibly more hopeful climate future. But there's a giant climate task left on the table, and it's one where Congress doesn't hold much sway: urban land use.
The built environment plays a substantial role in climate pollution, both in terms of energy use in our homes and businesses, and in the transportation systems we use to get around. While the IRA's historic investment in "electrifying everything" — from vehicles to household heating and cooling — will make a huge difference, there's still a large gap between the climate ambition of our electric future and the reality of how our cities set incentives for low-carbon lifestyles.
See, for example, how the state of California has historically approached the seemingly mundane issue of parking.
Los Angeles County devotes more than 200 square miles of land for automobile parking — a swath of real estate that's almost 10 times the size of Manhattan. In the Bay Area, home to the world's most productive technology companies (and some of the most expensive housing in the world), there are over 15 million parking spots, or more than two per registered vehicle. That is in addition to private garages attached to single-family homes.
California currently stands on the cusp of enacting a powerful climate policy that targets this enormously wasteful allocation of urban land. A bill now under consideration by Governor Gavin Newsom, Assembly Bill 2097, would eliminate parking mandates across the state. Currently, most California cities — like cities nationwide — require developers to create a certain number of parking spaces with any new homes or commercial projects they build, regardless of size. So a single-unit home in Costa Mesa must provide two parking spots, and a three-bedroom condo must do the same. A 1,000-square-foot restaurant or bar in Los Angeles must provide 10 parking spots — which ends up with the restaurant being half the size of its parking lot.
These mandates drive up costs, consume precious real estate and encourage more driving, which results in more traffic, less livable cities and additional climate pollution. Last year, UCLA professor emeritus Donald Shoup (the grandfather of parking reform) and California Assemblymember Laura Friedman argued in Bloomberg CityLab in support of Friedman's bill to eliminate parking minimums near public transit.
AB 2097 is similar, but with additional provisions that would free commercial properties from the burdensome yoke of parking mandates.
Over the past several years, California's housing shortage and affordability crisis has dominated the news, and rightly so: The fifth-largest economy in the world, with 10% of the US population, is also home to the worst poverty and the highest rates of homelessness in the country — and mandatory parking minimums have played a role in creating these conditions.
Parking mandates are also a lead driver of California's air pollution. In spite of an aggressive push for electric vehicles, most Californians still drive gas-powered cars and trucks, and steep housing costs mean many residents must drive farther to get to work every day. The transportation sector is now responsible for more than 50% of California's carbon emissions; state regulators say that, if California is to meet its climate targets, vehicle electrification must be paired with a 25% reduction in overall vehicle miles traveled.
But parking mandates in most of California's cities are a substantial roadblock to achieving this goal. In addition to driving up the cost of housing — a single parking spot costs between $40,000 and $80,000 to build, a cost that is passed on to renters and homeowners — parking mandates create powerful incentives for people to drive, even when other modes of transportation are convenient and available.
Across the US, these laws have contributed to a massive national parking glut: Americans have an estimated 2 billion parking spots for 280 million cars. In the midst of an epic housing shortage and affordability crisis, we have an average of 1,000 square feet of parking per car — but only 800 square feet of housing per person.
Add up all this parking, and you've got a giant engine pumping climate pollution into the atmosphere at precisely the moment we need to be taking a U-turn toward a cleaner future.
Thankfully, there's abundant research and market data that shows we can safely eliminate parking mandates while also creating climate-resilient communities that people actually want to live in. Walkable neighborhoods are in high demand in virtually every US city and state; just check the real estate listings near urban retail, transit stops and other popular amenities.
Eliminating parking mandates makes these types of neighborhoods easier and cheaper to create — and cities around the country are showing that the reforms are not only possible, but wildly popular: Cities like Buffalo, New York; Hartford, Connecticut; Santa Monica, California; Fayetteville, Arkansas; and Raleigh, North Carolina, have all made the leap. Some cities, such as Branson, Missouri, and San Francisco, California, went even further and adopted parking maximums — limits on how much parking could be provided within the city.
As New York City's recent foray into congestion pricing shows, cities don't need cutting-edge technology to cut carbon emissions; they need political will. When coupled with other local climate policies, such as building electrification and investments in walkable neighborhoods and transit, sending parking mandates to the junkyard can deliver not only dramatic reductions in pollution but also safer, cleaner and — we'd argue — better cities.
Governor Newsom has, on his desk, the opportunity to expand this vision of clean, safe, climate-resilient communities to every city in California, and in so doing maintain the Golden State's strong leadership on climate. We urge him to sign AB 2097 into law.
— Gernot Wagner is a climate economist at Columbia Business School. Matthew Lewis is director of communications for California YIMBY.