The National Power Grid Is Being Overseen by a Democrat — For Now – Bloomberg
Source: By Catherine Traywick, Bloomberg • Posted: Monday, May 8, 2017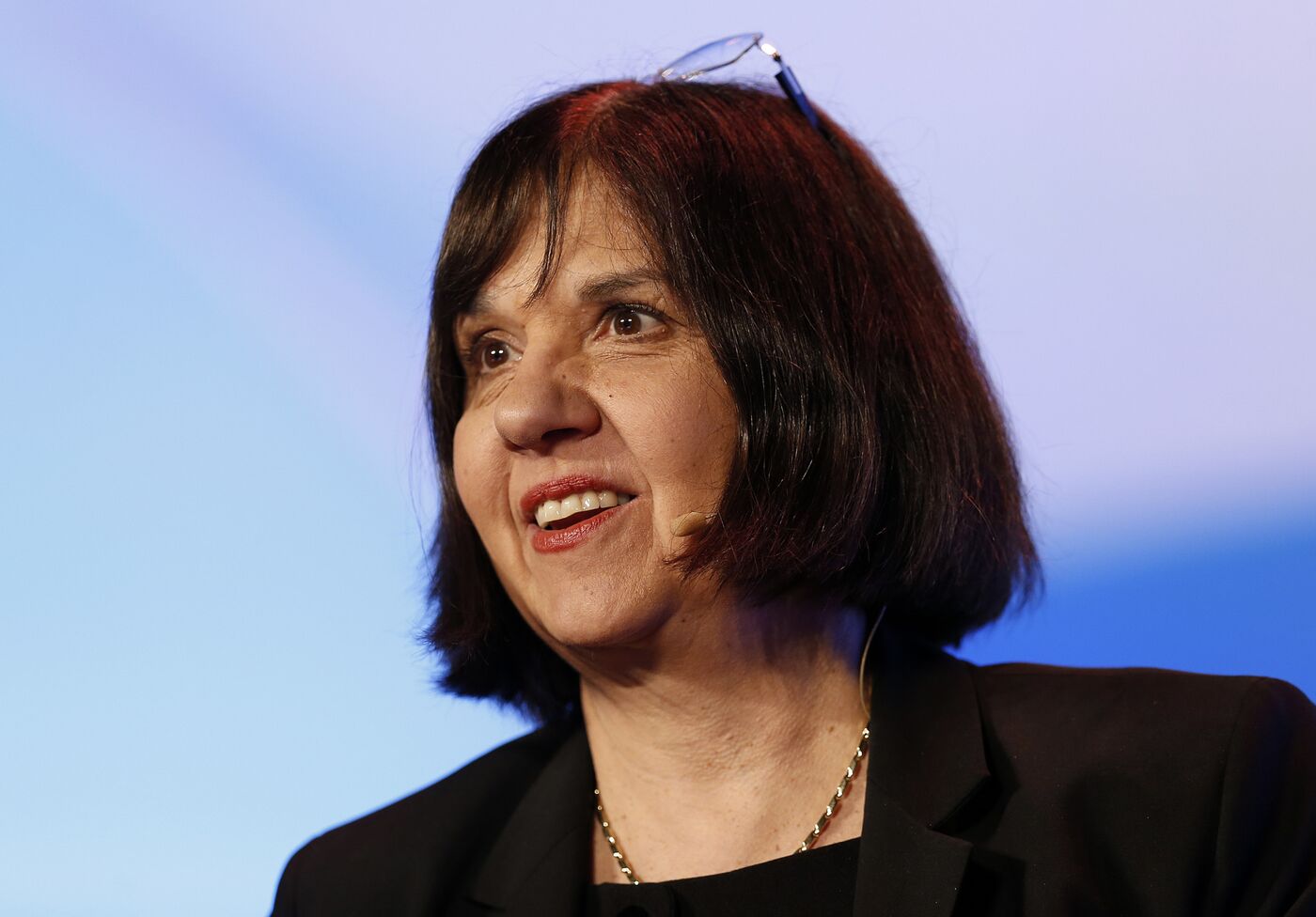 Cheryl LaFleur. Photographer: Aaron M. Sprecher/Bloomberg
It's a tale as old as the C-suite: A woman rises to the upper echelons of an organization, only to find herself boxed out of the top spot.
By the time it happened to Cheryl LaFleur, she'd spent two decades at National Grid USA, a utility that delivers power to 3.4 million customers in the Northeast. After almost a year as acting chief executive officer, she thought the board would give her the job permanently. Instead, LaFleur had to relinquish the corner office to an outside hire. She resigned.
"That was not an experience I ever thought I would repeat," said LaFleur, 62.
But she did. Three times. At a government agency that typically flies beneath the radar — the Federal Energy Regulatory Commission.
"We are proud to see Cheryl's continued success as a leader in the energy industry," Paula Haschig, a National Grid spokeswoman, said in an email.
Until President Donald Trump names her replacement, LaFleur, a Democrat, heads the agency that keeps power grids humming and sprawling natural gas pipelines flowing. LaFleur has become emblematic of the agency she helms — inconspicuous, yet vital. Both she and the department operate largely in obscurity unless extraordinary events thrust them into the spotlight.
Like now.
Losing Power
In January, Trump was faced with an energy commission that consisted of three Democrats and two vacant Republican seats. He decided to demote Chairman Norman Bay, a Barack Obama appointee. In the view of the Trump administration, LaFleur was a Democrat who was the friendliest to industry, while Bay's progressive streak was a cause for concern, according to a person with direct knowledge of the situation.
Bay resigned. With only two members, the commission lost the quorum it needed to make major decisions for the first time in its 40-year history. The term of LaFleur's counterpart on the panel, Collette Honorable, ends in June, making it possible she'll be the only commissioner. Projects worth about $50 billion are in limbo until Trump names, and the Senate approves, a third commissioner — a process likely to take months.
"It's a responsibility to lead," LaFleur said in an interview. "Particularly at a time like this."
In three terms as interim chairman — a record — LaFleur says she's made progress on her pet issues, such as grid reliability and cybersecurity.
For more on FERC vacancies, click here.
"Those aren't the most glamorous issues, and they're highly technical, but they're really important," said former commissioner Phillip Moeller. LaFleur has always been "willing to set the ego aside to keep doing the work."
Stalling Pipes
In January, when she again took the reins at FERC, it was like slipping into a well-worn suit. But the commission is facing challenges it's never dealt with before: the backlog is growing and controversies are erupting over power-market rules.
LaFleur has a plan. She's developed a "triage" system that will allow the agency to move quickly on high-priority projects when it gets a quorum. She's arranged briefings so new commissioners can be brought on board quickly. She and Honorable held a conference this week on states subsidizing nuclear power.
LaFleur says she has no idea how long she'll stay at the top. But with every stint there, she said, "I realized I had to act, in a sense, as if it was going to last."