Some of Tallest Wind Turbines in the U.S. Are Going Up in Texas
Source: By Chris Martin, Bloomberg • Posted: Friday, April 12, 2019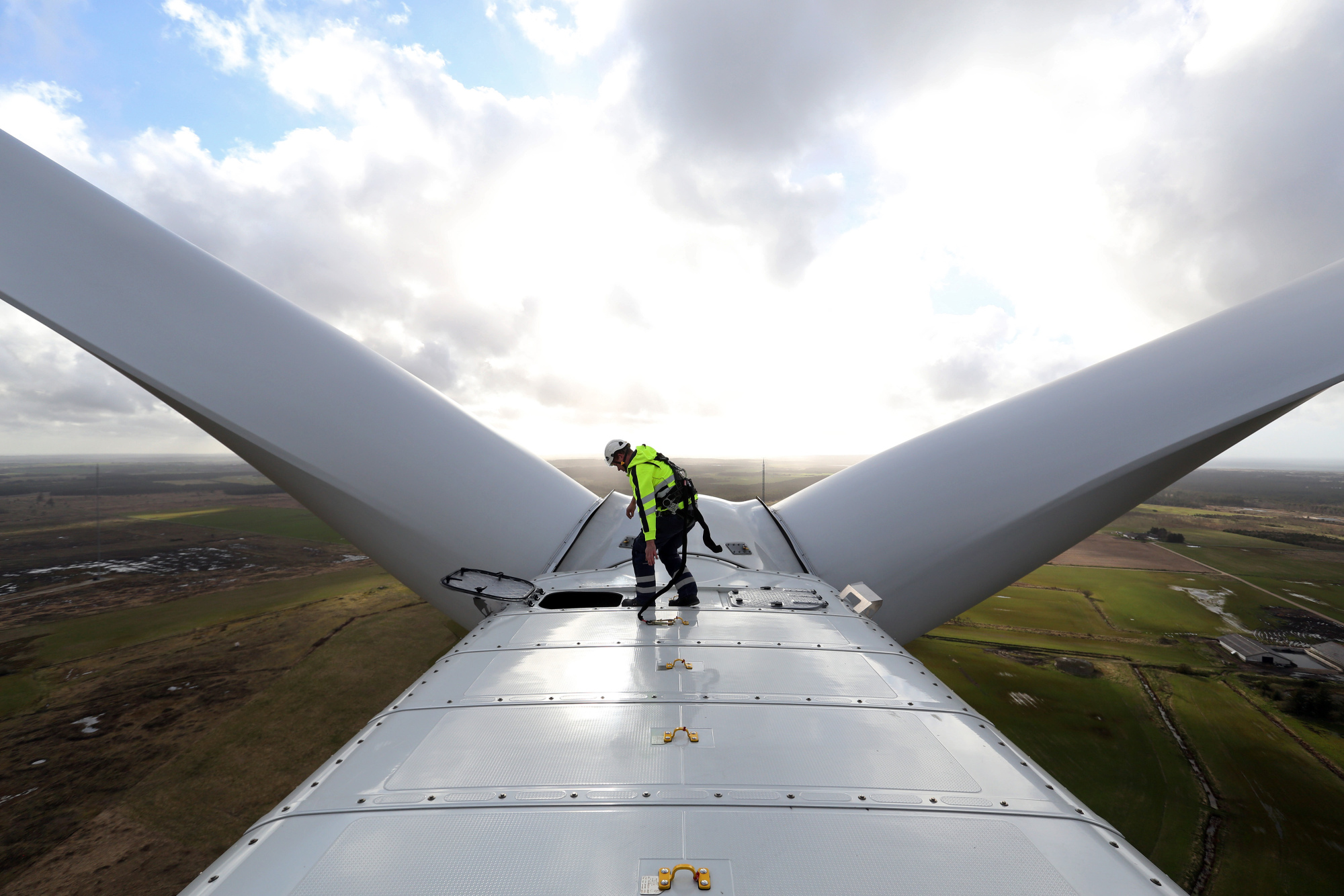 A worker stands on top of a Vestas A/S wind turbine. Photographer: Chris Ratcliffe/Bloomberg
Duke Energy Corp. is installing some of America's tallest wind turbines in southern Texas.
The company is using 590-foot (180-meter) windmills from Vestas Wind Systems A/S to build a project southeast of Laredo, according to a statementThursday. That's three stories taller than the Washington Monument.
Each turbine has a capacity of 3.6-megawatts, and the 200-megawatt project will produce enough electricity to power about 60,000 homes.