Sierra Club: MidAmerican coal-fired plants near Sioux City lost $27.5M in last 5 years
Source: By Dave Dreeszen, Sioux city Journal • Posted: Thursday, August 13, 2020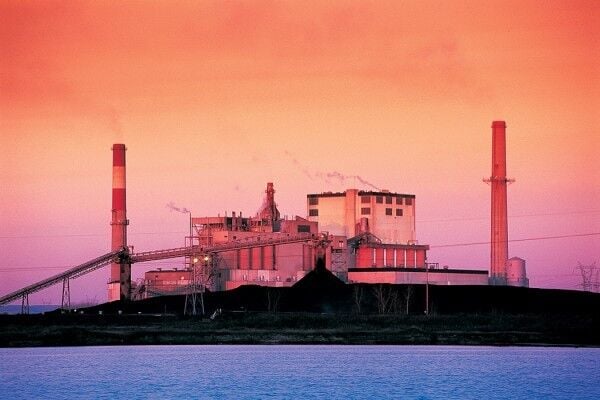 SIOUX CITY — MidAmerican Energy Company's coal-fired power plants south of Sioux City have lost $27.5 million over the last five years, the Sierra Club said in a study released Wednesday.
Low energy prices in 2020 have only worsened the performance of MidAmerican's Port Neal plants, which the Sierra Club says are the most expensive in the utility's coal fleet in Iowa.
The Sierra Club report, based on analysis of MidAmerican's data, shows that by committing to retire both plants by 2023, MidAmerican could save its customers $92 million, the environmental group said.
"Anyone who's visited MidAmerican's website has probably seen the wind turbines touted on the homepage. But all that new wind is an addition to, not a replacement of, dirty coal generation," Katie Rock, campaign representative for Sierra Club's Beyond Coal Campaign in Iowa, said in a statement. "MidAmerican has not even considered whether retiring its existing coal plants could provide savings to customers. So we did the math for them. It would."
The Sierra Club said MidAmerican's coal fleet is the single largest carbon polluter in Iowa, and the utility remains one of the 20 largest in the nation with no climate commitment or emissions reductions target.
Retiring MidAmerican's George Neal North and South plants would be the carbon equivalent of taking over 750,000 cars off the road. Yet it still reflects only 17 percent of MidAmerican's carbon emissions from coal, the Sierra Club said.
"It's great that MidAmerican wants to be the first utility in the nation to provide 100% renewable energy to its customers, but for that promise to matter to its ratepayers and our environment, MidAmerican needs to end the unnecessary pollution from burning coal that we're paying to support," Carrie Radloff, chair of the Northwest Iowa Sierra Club group, said in a statement.
MidAmerican did not immediately respond to a Journal email asking for comment Wednesday. The Des Moines-based utility has taken a series of steps to cut carbon emissions at its coal-burning power plants near Sioux City and other Iowa locations in recent years.
Environmental upgrades and retirement of the Port Neal units were part of a 2013 settlement the company negotiated with the Sierra Club, which had threatened to sue the utility for alleged Clean Air Act violations linked to emission levels.
As part of the settlement, coal-burning units 1 and 2 at Port Neal were scheduled to be retired in April 2016. Units 3 and 4 were upgraded with emissions control technology in 2013.
Units 1, 2 and 3 are part of the company's northern George Neal Energy Center, while Unit 4 is further south along the Missouri River. Water from the river cools all the units.
In Iowa, MidAmerican already retired two coal-burning units in Council Bluffs, and converted another in Bettendorf from coal to natural gas.