Rocky Mountain Power's Wyoming expansion approved
Source: By Craig Richard, Wind Power Monthly • Posted: Thursday, July 26, 2018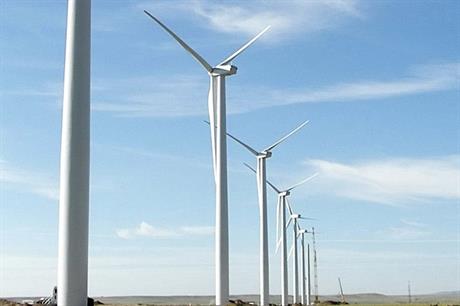 It will also repower 900MW of wind farms in Wyoming and Washington as part of its Energy Vision 2020 initiative.The company, which is Pacificorp's unit in Wyoming, Utah and Idaho, received approval in each state in April, June, and now July respectively.It will now build the 500MW TB Flats project, the 400MW Cedar Springs site, and the 250MW Ekola Flats wind farm, all of which will be built in Wyoming by the end of 2020.

They will be connected via a 225-kilometre, 500kV transmission line between Aeolus and Bridger in Wyoming, also due to be completed in 2020.

Elsewhere, Rocky Mountain Power will repower 900MW of its existing wind fleet in the Wyoming and Washington.

New, longer blades and technology upgrades will boost output of these projects by more than 25% and extend the life of the turbines, the utility stated.

The majority of the repowering projects are expected to be completed in 2019, with the remainder following in 2020.

The Aeolus-Bridger transmission line and wind farms it connects (Rocky Mountain Power)
Pacificorp estimates the total investment for the Energy Vision 2020 projects will be just over $3 billion — a reduction from the initial $3.5 billion cost estimate when the projects were first announced in April 2017.
The utility added this was due to changes in the scope of the projects — the proposed 161MW Uinta and 110MW McFadden Ridge wind farms in Wyoming were dropped in order to lower costs, according to the case document before the Idaho Public Utilities Commission.