Researchers say even without Clean Power Plan, U.S. can meet its goals
Source: By Mark Brush, NPR • Posted: Monday, March 12, 2018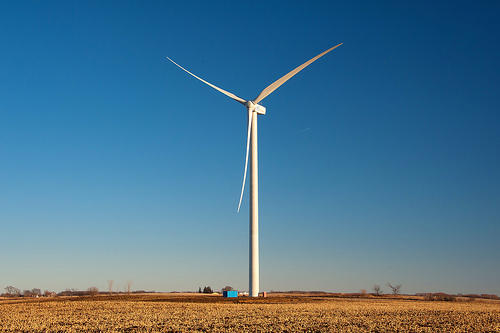 Last year, the Trump administration announced it would withdraw the U.S. from the Paris climate agreement, and repeal the Clean Power Plan, or CPP. That's the Obama-era policy to reduce carbon dioxide emissions from electric power generation by 32% by 2030, below 2005 levels.
But in a new study, a group of researchers found that the U.S. can meet its commitment to the international climate agreement without the Clean Power Plan.
Researchers at Carnegie Mellon University looked at emissions data from the government's 2017 Annual Energy Outlook. Paul Fischbeck, a professor in engineering and public policy, and social and decision sciences, said emissions from power generation have already decreased a lot over the last five to eight years.
"From 2.7 billion tons, down to an estimated 1.9 billion tons," he said. "So that's a very significant decrease."
Fischbeck said the major factor in this reduction is the low price of natural gas. He says even without regulation, like the Clean Power Plan, market forces have caused cleaner burning natural gas to replace coal-fired power plants.
"Based on our study, we've already achieved the 2025 goal today, already," he said. "So we're eight years ahead of where we wanted to be with the Clean Power Plan."
But, according to Fischbeck, predicting the future is tricky. If the economy booms, there could be greater demand for electricity, and that could raise the price of natural gas. Exporting natural gas overseas could also raise its price in the U.S. Fischbeck said that could make coal more competitive again. But it could also mean a boost for nuclear and renewable energy.
"If you back up 10 years, no one had forecast this revolution of natural gas prices," he said. "There could be equivalent or even more significant technological breakthroughs that would allow us to do things in a very different way."
Fischbeck believes a breakthrough in battery technology would make renewable wind energy a more reliable and feasible alternative to natural gas. But he said the low price of natural gas gives the U.S. more options to reduce its carbon footprint, at least for now.