Republicans who blasted EVs might be powerless to stop them
Source: By ADRES PICON, E&E News • Posted: Tuesday, November 29, 2022
Electric vehicle-friendly policies are expected to survive Republican control of the House.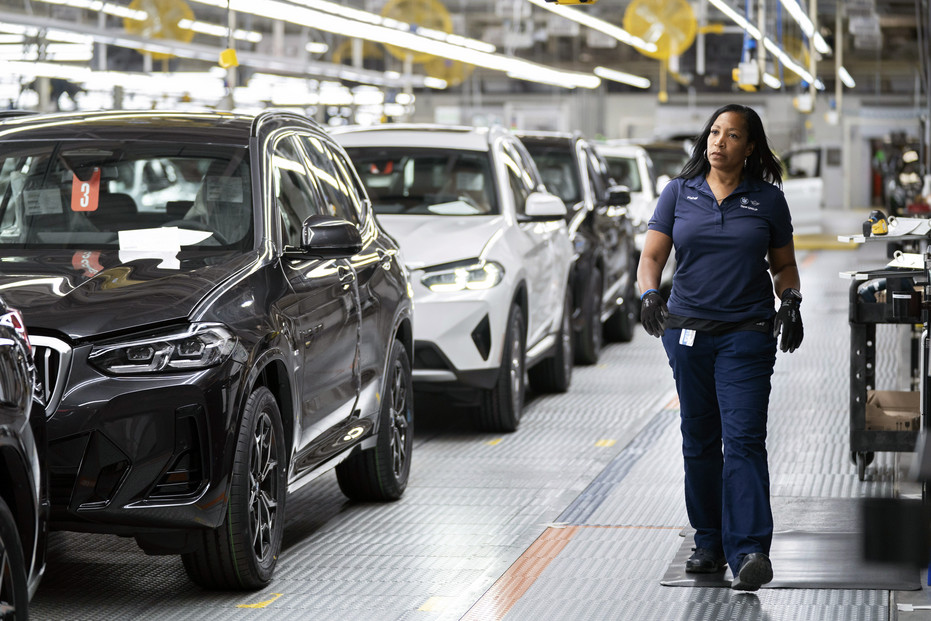 An employee works in the X3, X45 assembly hall at the BMW Spartanburg plant in Greer, S.C., Oct. 19, 2022.AP Photo/Sean Rayford, File
House Republicans have vowed to pick apart federal programs that would replace millions of gas cars with electric vehicles. But the GOP might be helpless to hit the brakes on EV policy when the party takes control of the chamber in January.
Republicans have often resisted the transition to electric vehicles, with some blaming plug-in cars for grid capacity issues or for contributing to energy insecurity. Others pointed to aggressive targets for replacing gasoline cars with EVs as a sign that Democrats were using extreme policies to address climate change.
Now those promises to roll back sweeping climate programs achieved by Democrats could fall victim to legislative paralysis, following failed efforts by Republicans to seize control of the Senate in the midterm elections earlier this month.
"For the meantime, I think the federal government can coast for a while on the bills that Biden has already pushed through," said Ethan Elkind, director of the climate program at the University of California, Berkeley's Center for Law, Energy and the Environment. He was referring to last year's infrastructure law and the Inflation Reduction Act passed in August, both which contain tens of billions of dollars to support electric vehicles, charging infrastructure and battery production.