Record Wind in Scotland Means Grid Tells Some Turbines to Stop
Source: By Todd Gillespie, Bloomberg • Posted: Thursday, May 26, 2022
Britain's wind-power production hit a new record Wednesday afternoon thanks to blustery spring weather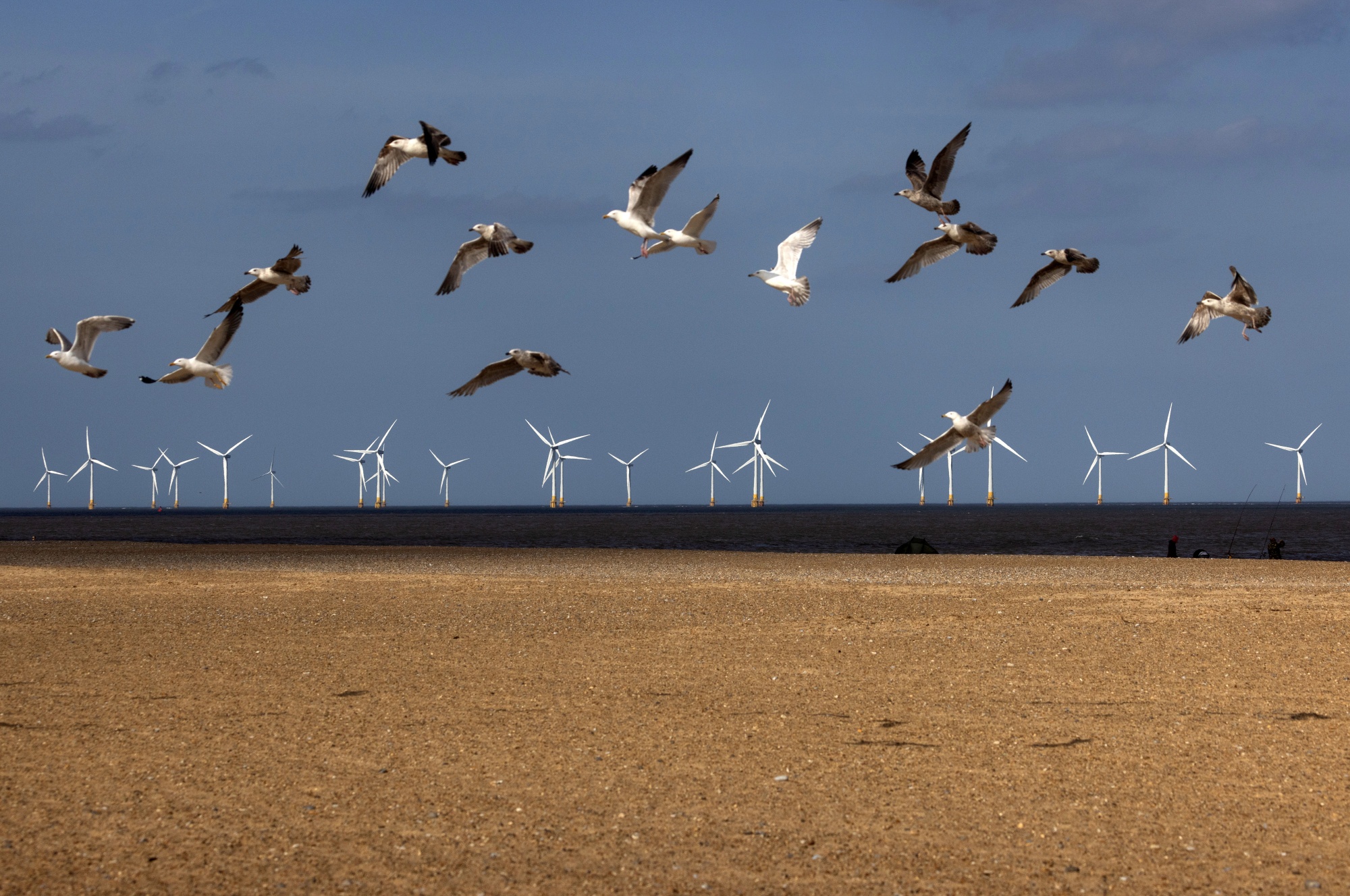 Wind farms across the UK are producing more electricity than the grid is able to cope with, forcing the network operator to ask some turbines in Scotland to shut down.
National Grid Plc asked some wind farms connected to the local network in the west of Scotland to reduce output by 25 megawatts. While that's a tiny fraction of the record amount of wind supplies being produced by blustery weather spinning turbines across the country, it highlights the difficulties of a network still unable to store large amounts of electricity.
Britain has bet big on renewable power to curb carbon emissions, with Prime Minister Boris Johnson describing the UK as the Saudi Arabia of wind. But that has also left the country at the mercy of weather, and made it harder for grids to cope without the ability to store large amounts of electricity in batteries or use it to produce green hydrogen.
Wind power peaked at 19,835 megawatts on Wednesday, enough to cover more than half of Britain's electricity needs. Production surpassed a peak set in late January and follows record renewables output seen recently in other parts of Europe, highlighting the potential for green energy to replace expensive fossil fuels.
As the UK continues to ramp up wind-farm capacity to cut its reliance on dirty fuels like coal and gas, records will start to become an increasingly common occurrence. More green output is also good news as European countries look to wean themselves off Russian energy.
Wind power peaked at 19,835 megawatts on Wednesday, according to data from National Grid Plc. The UK Met Office issued a succinct forecast for the day's weather: "Quite windy."
The conditions were virtually ideal for turbines, with gusts of around 30 miles (48 kilometers) an hour measured around the country. Winds were stronger offshore, where some of the biggest farms are installed.
The optimal wind speed for many turbines is about 33 miles an hour — fast enough to turn blades quickly without risking damage. When storms earlier this year set UK wind speed records, some turbines shut down for protection.
Managed flows are required to maintain the grid's safety margin at times of high power production.