PJM to ask FERC to invalidate its energy market rules after stakeholder impasse
Source: By Gavin Bade, Utility Dive • Posted: Tuesday, February 19, 2019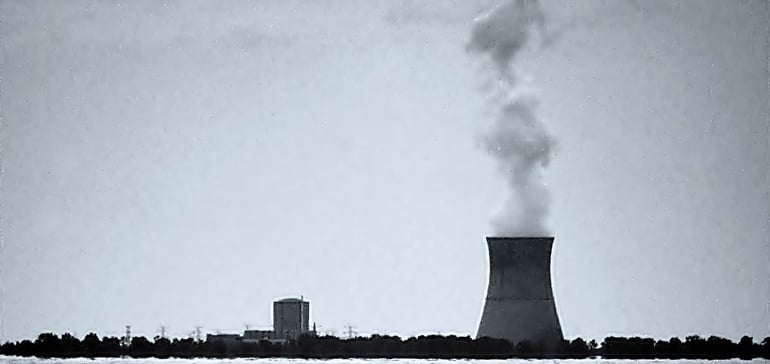 In Nov. 2017, PJM staff proposed allowing both flexible units, like gas plants, and larger, more inflexible generators to set prices, arguing it would "more accurately reflect the true incremental costs to serve load."Because the proposal would benefit coal and nuclear generators targeted for support by the Trump administration, critics of the proposal expressed concern that it could amount to a low-profile bailout for plants that would otherwise retire. In a March 2018 interview, PJM CEO Andy Ott said that is not the case.
"It's really, truly about making sure the prices that we calculate reflect the units that are operating," Ott told Utility Dive. "Simple as that."
Since then, PJM market participants have debated that plan and others in stakeholder meetings, but were unable to come to a consensus. In early December, PJM leadership informed its members that it would ask FERC to invalidate its energy market rules if they could not reach agreement by the end of January.
That message sparked a backlash from states, who wrote in a letter that PJM sought to "institute new market structures under an unnecessarily rushed timeline." But stakeholders were still unable to find agreement on five proposals at their January meeting, and a last-minute compromise floated by generator Calpine failed early this month.
In response, Ott wrote to PJM stakeholders Wednesday, informing them that staff would file a petition with FERC under Section 206 of the Federal Power Act to invalidate the grid operator's energy market rules. That filing will come in "the next few weeks," he said.
Specifically, PJM's plan, called the Reserve Pricing Proposal, includes five changes to the energy market:
"Consolidation of Tier 1 and Tier 2 Synchronized Reserve products.
Improved utilization of existing capability for locational reserve needs.
Alignment of market-based reserve products in Day-Ahead and Real-Time Markets.
Downward-sloping [operating reserve demand curves (ORDCs)] for all reserve products.
Increased penalty factors to ORDCs to ensure utilization of all supply prior to a reserve shortage."
The PJM proposal does not feature a previously included provision that would offset expected increases in energy market prices with corresponding declines in the capacity market. That drew the ire of market monitor Bowring.
"This is a dramatic change to the energy markets and without an appropriate corresponding offset in the capacity market," he told Utility Dive Thursday. "This will significantly raise prices for customers and will not have the appropriate offsetting reduction in capacity market prices."
Some critics say the PJM staff's decision to pursue a FERC filing puts it ahead of the wishes of its market participants.
"This has been a frustrating process to say the least," said Rob Gramlich, a clean energy consultant and former FERC staffer. "There is no consensus on where the market is heading so parties all want to go down different roads. Price formation and shifting focus from capacity to energy markets are key components of a clean energy grid so I hope FERC leads the market that way."
PJM is already the subject of a high-profile proceeding at FERC after the federal regulators threw out the region's capacity market rules last year. FERC must issue a decision in that case soon to avoid further delay to PJM's capacity market auction, now scheduled for August, but federal regulators gave no indication of timing in public appearances this week.
"It's incredibly complex what's going on in PJM and we constantly get proposed changes not only to capacity markets but also to energy markets," FERC Commissioner Rich Glick said at a meeting of the National Association of Regulatory Utility Commissioners on Tuesday. "I just worry that we're making it a lot more complicated than it is and not necessarily producing the results."
More than a year in the making, PJM's Wednesday announcement reflects an extended effort by the grid operator and its stakeholders to rework energy market price formation.