Pennsylvania Gov. Tom Wolf vows aggressive push to establish a hydrogen and carbon storage hub in the region
Source: By ANYA LITVAK, Pittsburgh Post-Gazette • Posted: Tuesday, May 17, 2022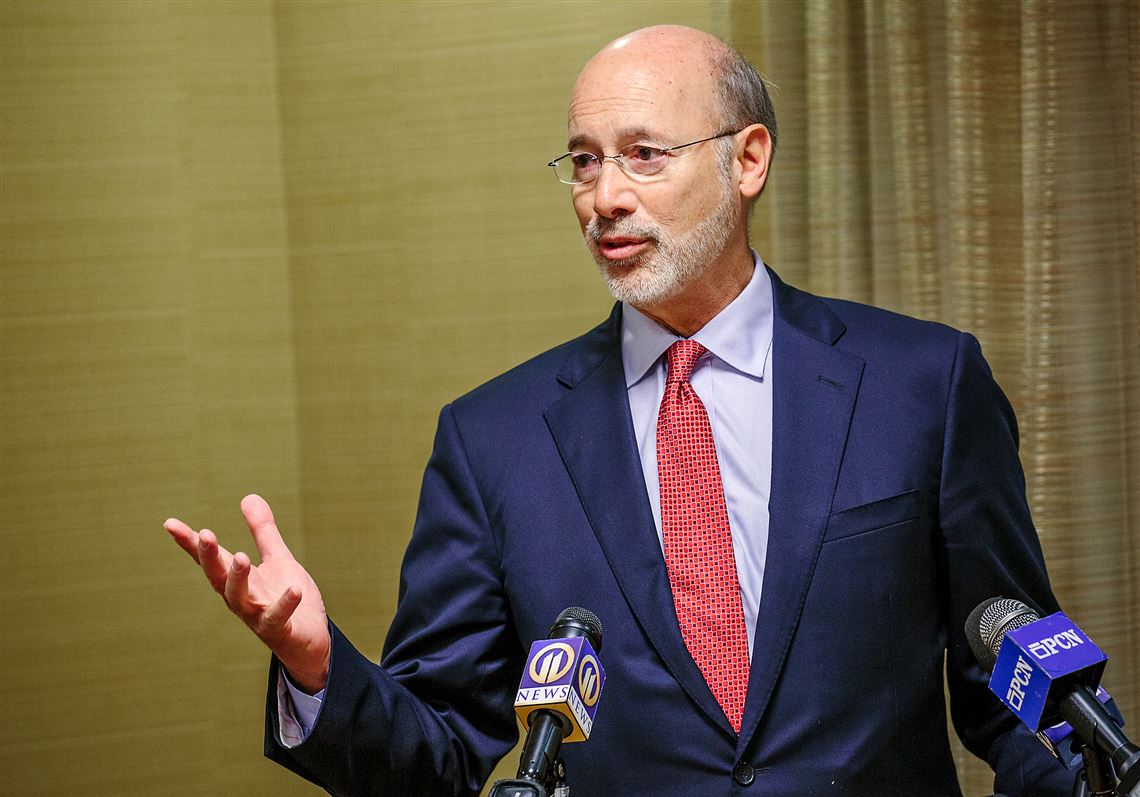 Gov. Tom Wolf added his endorsement to the pursuit of a carbon sequestration hub in southwestern Pennsylvania and the use of the region's natural gas to make hydrogen, making public an effort that his administration has been working on for months.
Companies such as Shell, Equinor and EQT have been making the pitch for a public-private partnership to advance this goal, which they believe can drive down carbon emissions in the region, help industries such as steel and cement decarbonize, and keep natural gas and chemicals derived from natural gas playing a role in the energy transition.
These companies and at least a dozen others are involved in an alliance vying for federal funding included in last year's infrastructure bill that allocates $8 billion for at least four hydrogen hubs across the country. Those that aim to produce hydrogen from natural gas would require the carbon dioxide produced in the process to be captured and stored.
The Department of Energy, which is overseeing the program, asked for comments from stakeholders as it crafts guidance for how the money will be distributed. Pennsylvania's Department of Community and Economic Development submitted comments earlier this year, highlighting Mr. Wolf's support.
"Since October of 2021, the state has been working with energy stakeholders across the public, private, and non-governmental sectors to develop strong public private partnerships that address the challenge of industrial sector decarbonization with a focus on carbon capture and clean hydrogen as enabling technologies," the department wrote.
"As the governor noted, advancing a strategy for clean hydrogen as well as carbon capture and sequestration will be critical to attract investment for commercial scale projects, creating good paying jobs, while providing additional avenues to meet the President's and our state's emission reduction goals."
In a series of industry events last month, energy and manufacturing company executives implored state and local governments and industry groups to speak with a unified voice on this issue, suggesting that the governor's explicit involvement would boost southwestern Pennsylvania's chances of getting the federal support.
Mr. Wolf, speaking at the Pittsburgh Manufacturing Summit Monday, said he has signed on to a declaration to show support for the hub project. Two dozen other entities, including the Allegheny County executive, also signed the document.
Hilary Mercer, a senior vice president at Shell who leads the company's petrochemical complex in Potter Township, described Mr. Wolf as "an incredible advocate."
Shell has had discussions with state environmental regulators regarding permits for CO2 injection wells. Ms. Mercer said on Monday that its Beaver County plant would be among the first to use a carbon sequestration hub that she expects will be operational by 2027. The option would then become available for other industries.
Pa. landowners have dealt with coal, oil and gas rights. Now, there are pore rights.
Once that's established, Ms. Mercer said Shell could then produce hydrogen.
"Pennsylvania is the perfect home for this," Mr. Wolf said about the hub proposal.
Still, the effort is in the early stages. Elizabeth Rementer, a spokeswoman for the governor, said the state is awaiting guidance from the Department of Energy that will inform its involvement, "which we expect to get in a few months, potentially later this summer."
In his 2022-23 budget, Mr. Wolf has included $100,000 for a study on how the state can facilitate hydrogen and carbon capture sequestration and storage.
In comments to the U.S. Department of Energy, Pennsylvania economic development officials asked that an emphasis be placed on economic justice considerations and local labor — they suggested that projects vying for funding should have a geographical residency requirement.
They also wanted federal officials to ensure that groups applying for funding from the hydrogen hub pot can also access money available through the carbon capture technology program, another area of interest in the federal infrastructure law.
"The need for geologic storage may also come into play for hydrogen (much like the model for natural gas storage today), and DOE should consider hub locations that have potential above ground AND below ground characteristics," the department wrote.
Anya Litvak: alitvak@post-gazette.com