Only Place in America Where Coal Demand's Risen Is Nebraska
Source: By Tim Loh, Bloomberg • Posted: Wednesday, May 31, 2017
Looking for a rare bright spot in U.S. coal?
Consider Nebraska, the only state producing more electricity from the fossil fuel than it did a decade ago, according to a Bloomberg analysis of U.S. government data.
While America's slashed its coal-fired electricity generation by more than a third between 2006 and 2016 — creating havoc for the coal sector, which once dominated the country's utility space — Nebraska raised its coal-fired power output by 6 percent, according to data from the U.S. Energy Information Administration.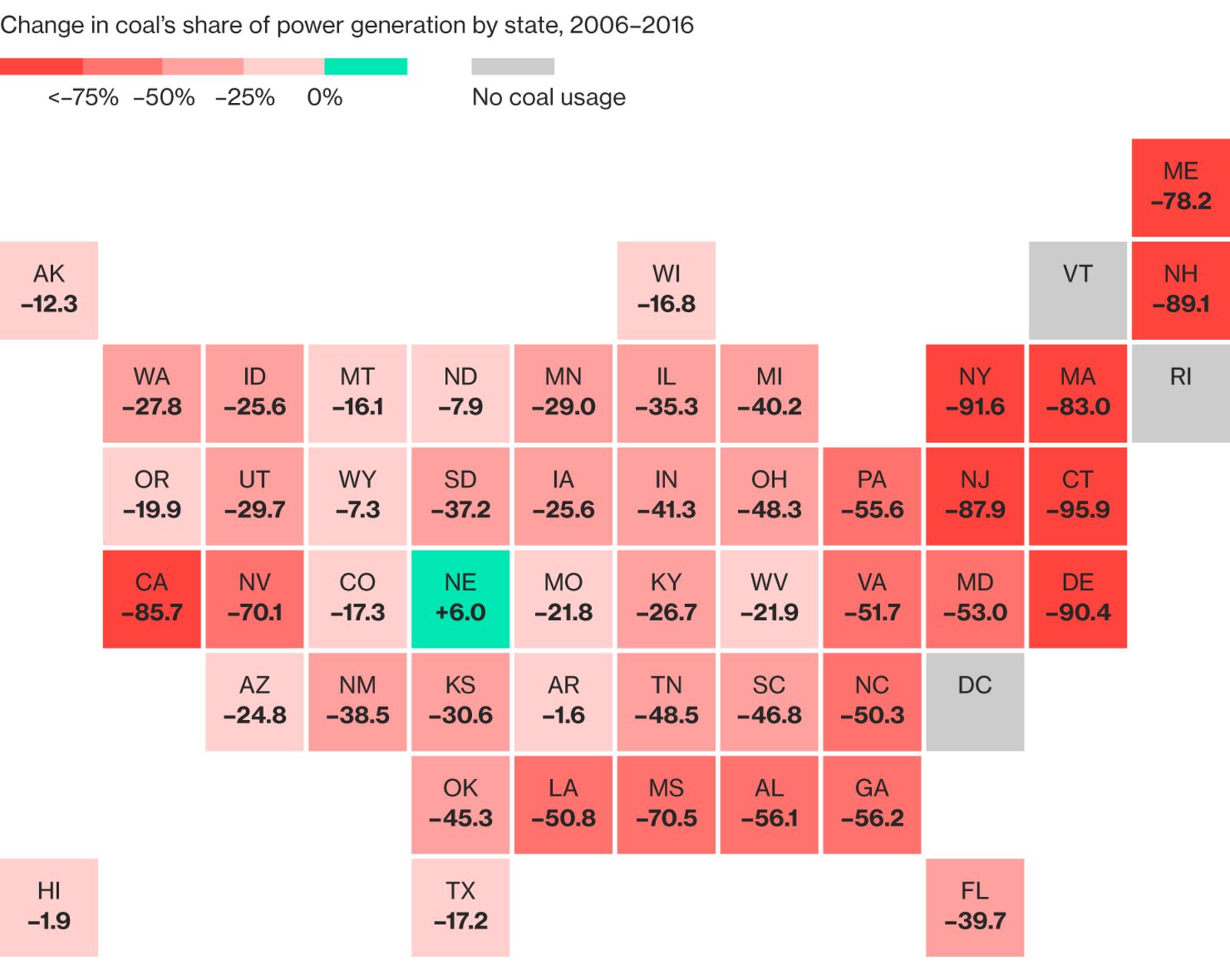 Nebraska's better known for corn. But it's home, too, to some of America's newest coal-fired power plants. In 2009, the Omaha Public Power District opened the almost 700-megawatt Nebraska City Station Unit II coal-fired facility. In 2011, the 220-megawatt Whelan Energy Center Unit 2 plant came online. Meanwhile, the Fort Calhoun nuclear power plant shut down for good last year.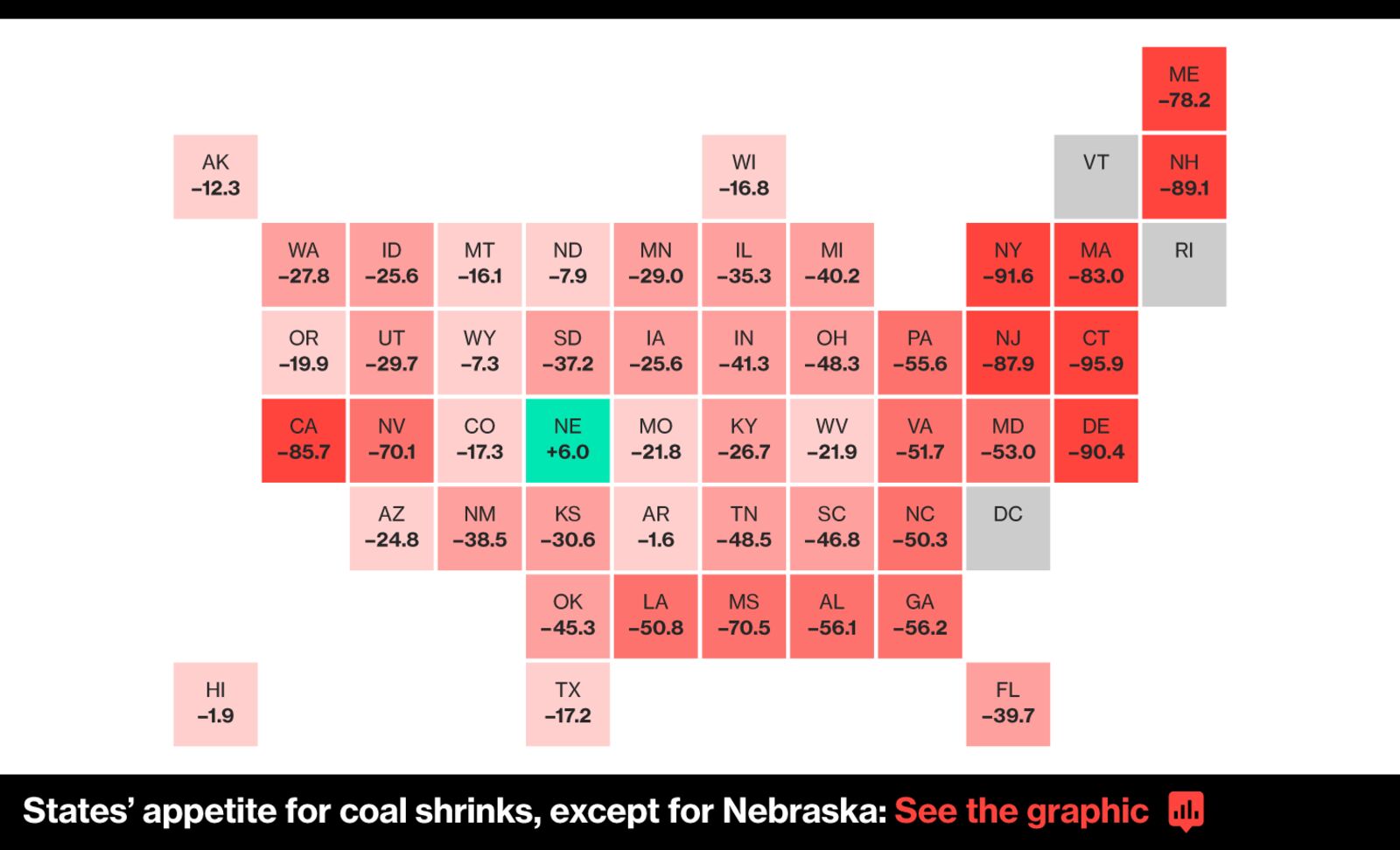 "That will bump up our reliance on coal a little bit," said David Bracht, director of the Nebraska Energy Office, in a phone interview.
States' Appetite for Coal Shrinks, Except in Nebraska
While Nebraska doesn't mine its own coal, it's located conveniently close to Wyoming, which is home to the Powder River Basin, America's largest and cheapest coal-producing region. Nebraska is also unique in that all of its utilities are publicly owned – a result of Great Depression-era legislation – which may have slowed its buildout of alternative energy sources, according to Bracht.
That said, Nebraska's love affair with coal may have peaked in 2013, when it generated more than 26,000 gigawatt-hours of electricity from coal, according to the EIA. In 2016, it only generated about 22,000 gigawatt-hours from the mineral. Meanwhile, the state's roughly doubled the electricity it's generating from wind.
"We have significant wind resources to be developed," Bracht said. "We expect that to be increased as well."