Oil is Hard to Quit, Even in Norway Where Electric Cars Rule the Road
Source: By Stephen Treloar, Bloomberg • Posted: Sunday, July 9, 2023
The Nordic country has blazed a trail that may eventually be followed by the rest of the world
At a Circle K service station outside of Kongsberg, Norway, electric car charging stands outnumber gasoline pumps. It's a scene that is steadily being replicated all over the Nordic country, offering a glimpse of what may be in store for drivers the world over in the years ahead.
When it comes to electric vehicles, Norway is very much a trailblazer. It has moved much more rapidly away from the internal combustion engine than its neighbors thanks to generous tax breaks and incentives, which made Tesla Inc.'s battery-powered Model Y cost competitive with a gasoline-burning Toyota Motor Corp. RAV4.
Most countries can't afford to move quite as fast as wealthy Norway — the nation's government estimates that various supports measures cost it some $1.8 billion annually in lost revenue. But the International Energy Agency says the rest of the world is going in the same direction, bringing peak oil demand before the end of the decade.
"In Norway, the sale of new electric cars has gone from 3% in 2012, to almost 80% in 2022," Christina Bu, the secretary general for the Norwegian Electric Vehicle Association, said in an interview. "I think the rest of the world must learn from this and realize that this change is going to happen."
Norway's experience shows a potential downward trajectory for global fuel demand. Yet it also highlights the limitations of electric cars when it comes to curbing overall consumption of fossil fuels and achieving net-zero emissions.
After years of subsidies, more than a fifth of Norway's automobile fleet is now battery powered. As a result, gasoline use has fallen by 37% since 2013, according to data from Eurostat. Many other countries have also seen consumption of this fuel fall as their automobiles became more efficient, but they have been outpaced by Norway because of its more generous financial incentives for electric cars.
Yet for other types of transport, oil has been harder to give up.
Though electric cars accounted for 23% of miles driven in Norway in 2022, diesel still accounted for 43% of the distance covered. Heavier trucks, which for technological reasons haven't seen widespread adoption of electric drive trains, are still predominantly running on diesel, Norwegian Road Federation Director Oyvind Solberg Thorsen said in an interview.
Diesel consumption in Norway is just 10% below its 2015 peak and has yet to show a consistent downtrend, with demand rebounding since 2020, according to data from Statistics Norway. It's a similar story for aviation.
"If you want to drive a truck, if you want to operate a mining machine, if you want to get things done in the world economy, then you need diesel," said Bjarne Schieldrop, chief commodities analyst at SEB AB.
Norway's oil consumption per capita has fallen by almost a quarter since 2002, according to Bloomberg calculations using data from the Energy Institute Statistical Review of World Energy. But it's still higher than many of the country's neighbors, where overall demand has dropped faster even without the such widespread adoption of electric cars.
Norway's oil demand has proven resilient partly because its population has grown about 1% annually since 2008, a faster rate than its neighbors, Schieldrop said. It's also a rich country where consumers have money to spend on cars and holidays, plus outsized petroleum, shipping and industrial sectors that use oil products.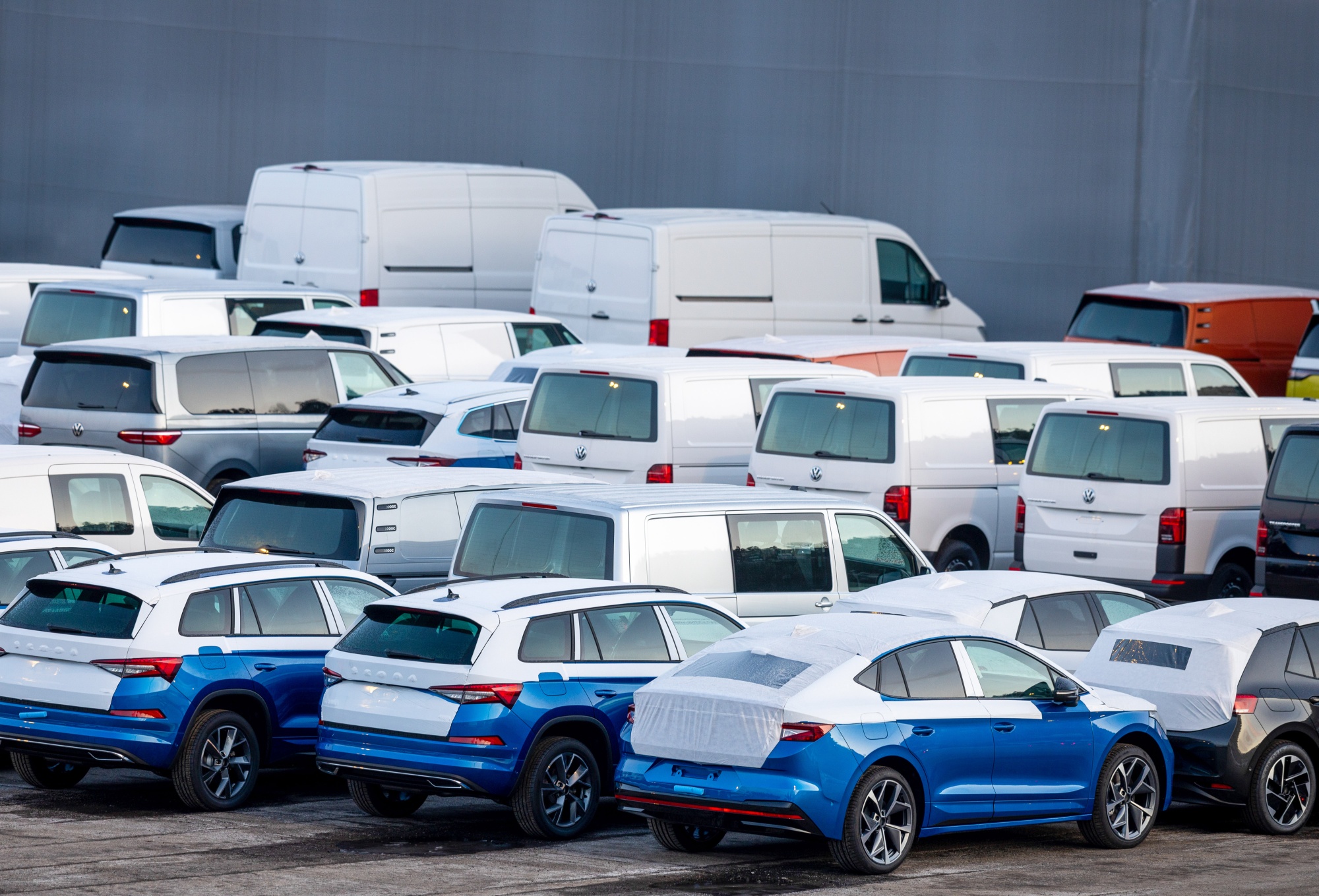 "We are surrounded by different products and systems that mean we need petroleum products, and where there isn't an easy replacement," said Norway's Minister of Petroleum and Energy Terje Aasland. "So we will still need oil for industrial purposes, even if we cut fossil fuel inputs into the transport sector."
Aasland himself illustrates this dichotomy. He's a "satisfied" owner of both a Tesla and an Audi e-tron who in April told Norwegian companies to "leave no stone unturned" in their search for fresh oil and gas reserves.
Norway's experience suggests that electric cars aren't a panacea for carbon emissions, but that they can still have a sizable impact on fossil fuel consumption. Battery and fuel cell vehicles have already shaved 1.5 million barrels a day off global oil demand, about 1.5% of total consumption, according to BloombergNEF's Electric Vehicle Outlook. The report sees oil use for road transport peaking in 2027 in its net-zero scenario.
"What's so dramatic about electric cars is that you can use all forms of energy to make electrons," said SEB's Schieldrop. "Oil has gone from having no competition — other than gas at the margins — and being king in transport, to suddenly facing competition from nuclear, coal, water, wind, solar, whatever energy is out there."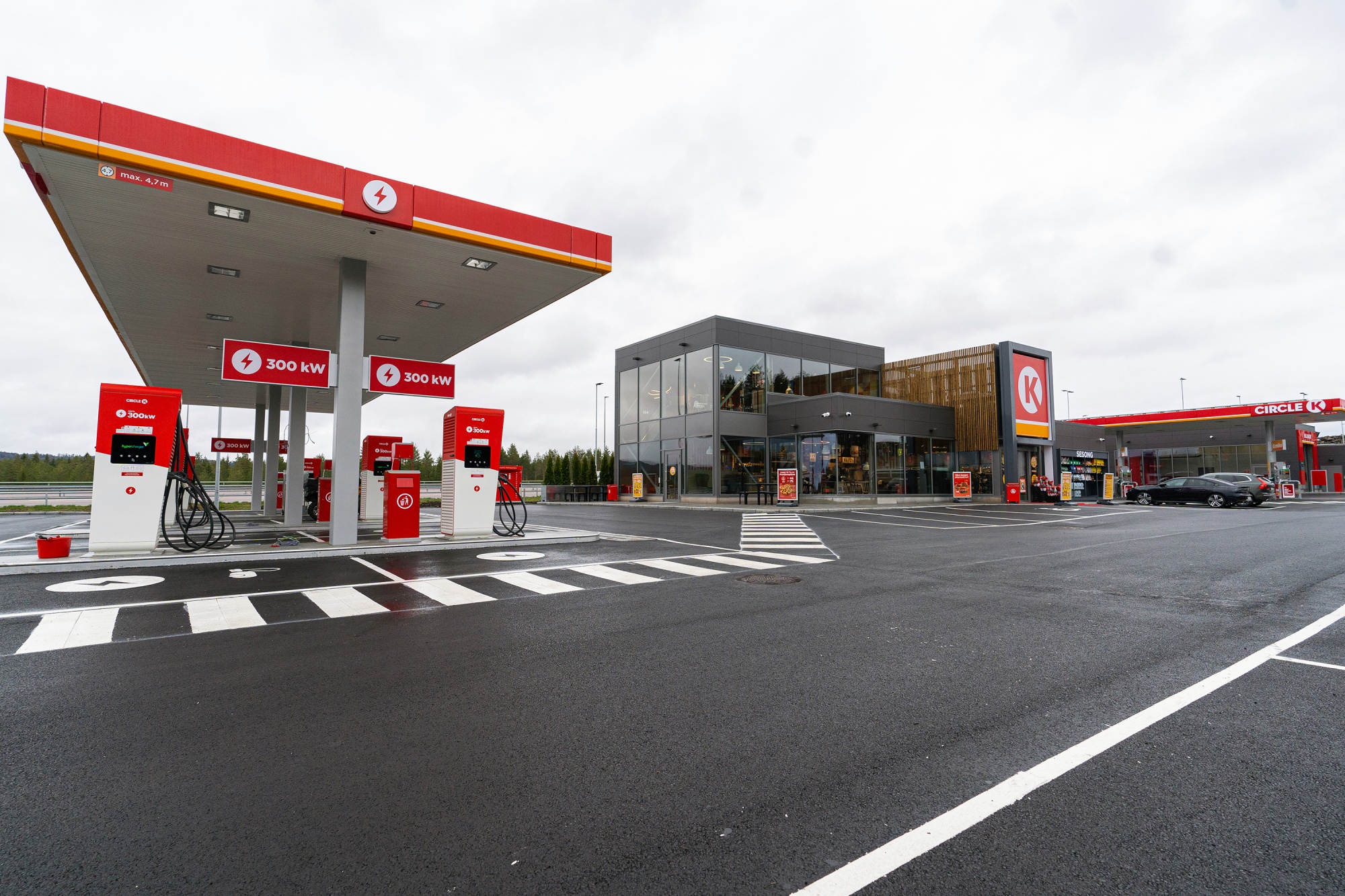 At the Circle K station in Kongsberg, which opened in May 2021, charging points are located at the front, with gasoline and diesel pumps relegated to the back.
"This is a dramatic change for oil's position in the whole energy system," Schieldrop said.
(Removes stray words.)