Oil Falls to Three-Month Low as Virus Spread Raises Demand Fear
Source: By Jacqueline Davalos, Bloomberg • Posted: Monday, January 27, 2020
Oil tumbled to the lowest in more than three months as China's deadly coronavirus crippled the world's second-largest economy and threatened worldwide energy demand.
Futures pared losses on Monday in New York after earlier dropping close to $52a barrel. Traders spooked by the worsening viral outbreak took some comfort from the Saudi Arabian assurances that the world's biggest crude exporter is closely monitoring the situation and its impact on oil markets.
"I think it's relieving some of the pressure," Michael Lynch, president of Strategic Energy & Economic Research Inc. "People are overreacting based on a worst case scenario of no OPEC response."
The Saudis are signaling that once the impact of the virus is clearer, they're "willing to re-balance the markets," Lynch said.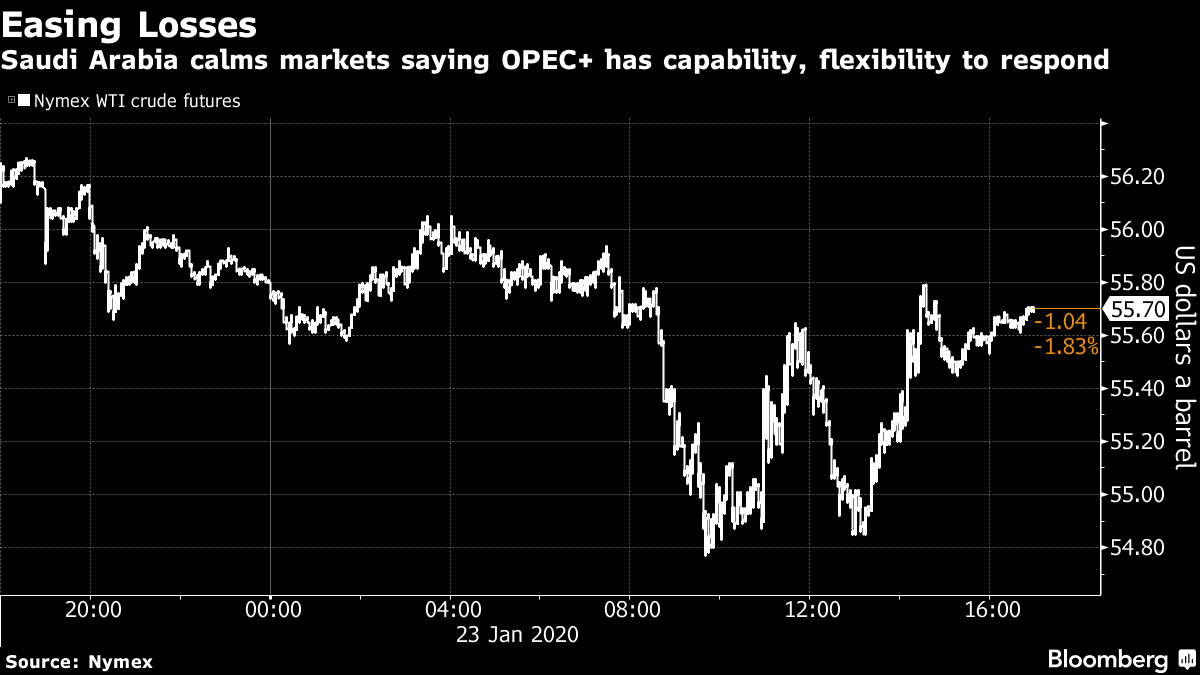 The virus is the latest upheaval for the oil market, which has been struggling with demand concerns for months. Investors are selling crude and other commodities amid a broad withdrawal from riskier assets and fears the virus will curtail fuel consumption as travel is restricted. Gasoline futures tumbled to the lowest price in more than 11 months.
West Texas Intermediate for March delivery was down 2.1% to $53.07 at 10:47 a.m. on the New York Mercantile Exchange, after earlier dipping to the lowest intraday price since Oct. 10.
Brent futures were down 2.5% at $59.20 on the London-based ICE Futures Europe exchange after sinking as much as 3.6%.
To read about how the flight to safety is pounding markets, click here
Hedge funds boosted bullish bets on New York-traded futures by 2.8% in the week ended Jan. 21, the most in a month, a day before prices tipped into the worst three-day slump since September.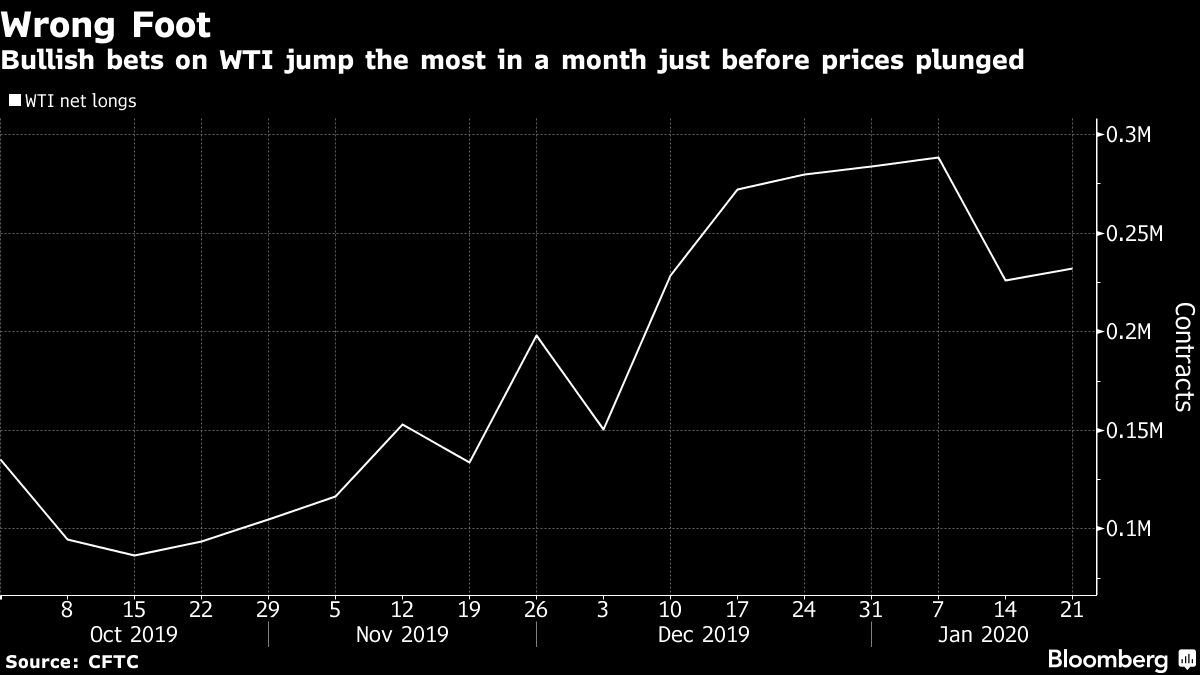 See also: Viral China: Behind the Global Race to Contain a Killer Bug
China extended the Lunar New Year holiday by three days until Feb. 2, while companies in Shanghai have been asked not to start work until at least Feb. 9.
Saudi Prince Abdulaziz bin Salman said the same "extreme pessimism" that's afflicting the market also occurred in 2003 during the SARS outbreak, "though it did not cause a significant reduction in oil demand."
— With assistance by Javier Blas, Saket Sundria, and Aaron Clark