Offshore wind farm likely coming to the Oregon Coast
Source: By Keely Chalmers, Oregon Public Radio • Posted: Sunday, October 24, 2021
The Biden administration is pushing for more wind power on the west and east coasts with the goal of generating enough energy to power over 10 million homes.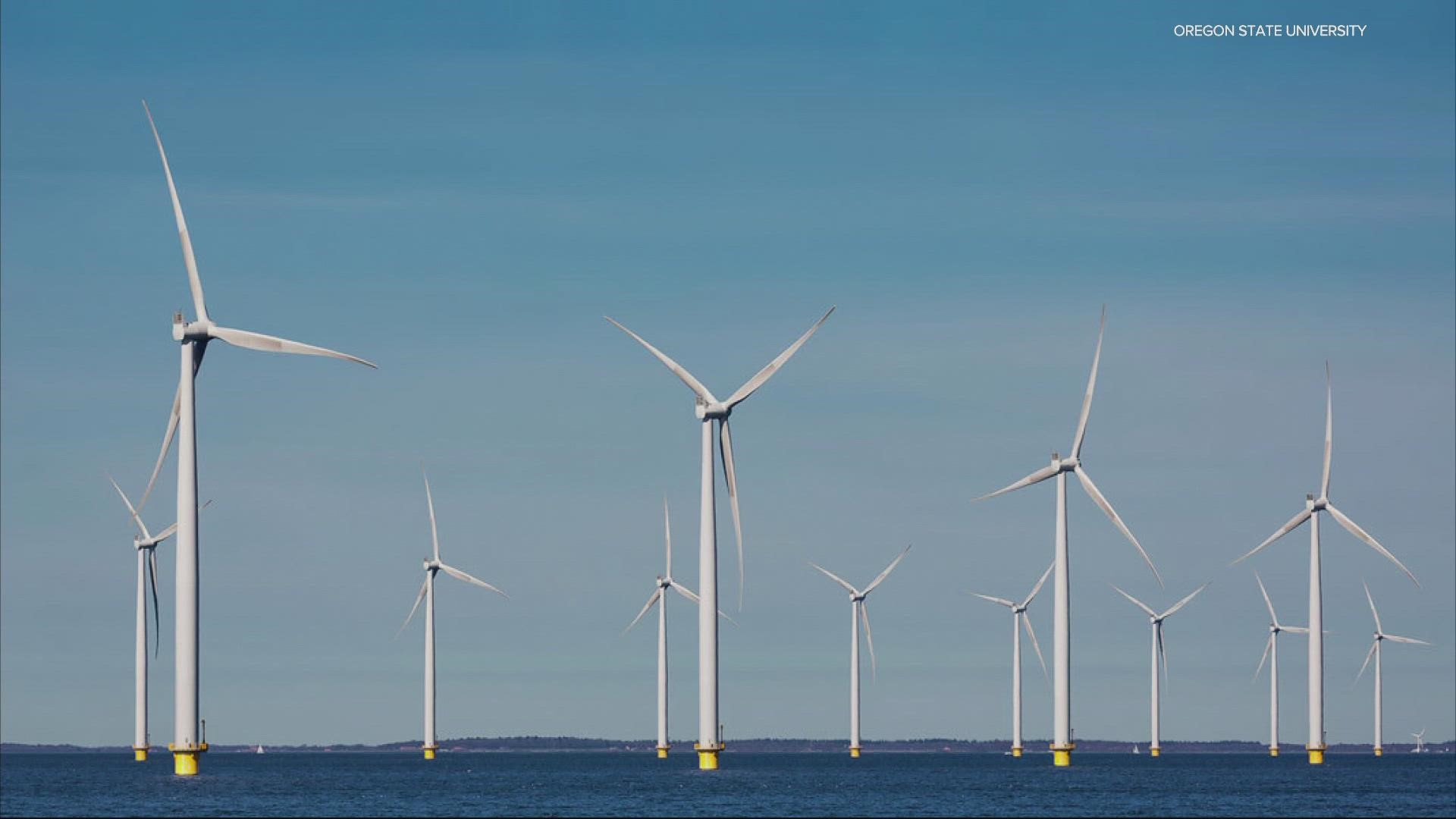 PORTLAND, Ore. — There's a national effort to bring wind energy farms to the Oregon Coast. The Biden administration wants to develop up to seven offshore wind farms on both the east and west coasts to generate renewable energy and offer an alternative to fossil fuel. The goal is to generate enough offshore wind energy to power more than 10 million homes by 2030.
Oregon is an ideal spot. Not only does it have the wind, it already has much of the transmission system in place.
"We have the terrestrial electrical infrastructure to support it, so if we are going to do it on the West Coast, Oregon seems like an appropriate place to move forward," said Robertson.
The West Coast will have floating versions of the wind turbines in Eastern Oregon.
Robertson said a wind farm offshore would have huge benefits. Not only would it provide clean energy and jobs, it would also bring in a lot of money.
The problem: Studies have shown the huge turbine blades on land kill hundreds of thousands of birds every year. But that's where Lisa Ballance comes in. The director of OSU's Marine Mammal institute just received $2 million to study the impacts of offshore wind farms.
"There are a lot of other types of potential impacts associated with noise production, especially in the marine environment where sound travels farther and faster in the water than it does in the air," she said.
Ballance will look at all the potential sites to determine which ones are better than others, so that the wind industry can make informed decisions on where to build.