New York State lawmakers pass bill mandating only electric cars sold by 2035
Source: By Rick Karlin, The Times-Union • Posted: Wednesday, April 28, 2021
Would essentially ban traditional gas powered vehicles in just over a decade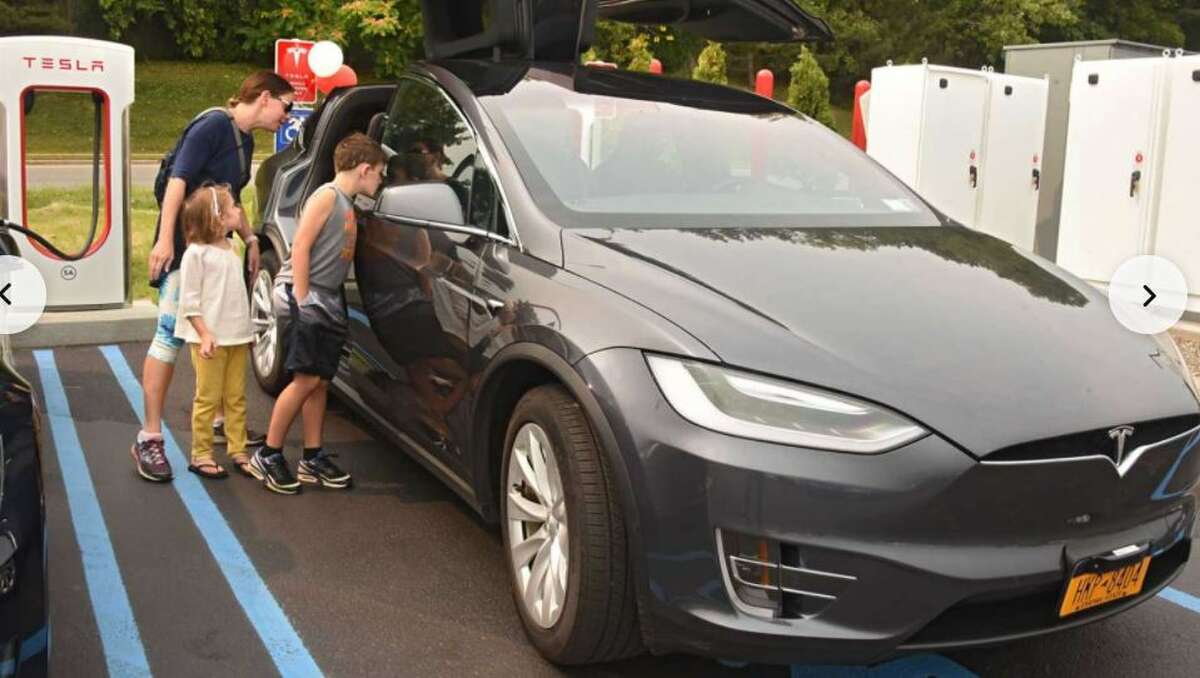 ALBANY — The state Senate on Monday passed a bill that would essentially mandate that all new passenger cars sold in the state run on electric power by 2035. The measure, which had earlier passed in the Assembly, would also have trucks and other heavy duty vehicles run on electricity by 2045.
The measure was sponsored by two Democrats, Assembly Environmental Conservation Committee Chair Steve Englebright from Long Island and Westchester Senator Pete Harckham.
The bill will now go to Gov. Andrew Cuomo for approval or vetoing.
Specifically, the bill directs the state Department of Environmental Conservation to establish regulations to ensure that 100% of new passenger vehicles are electric by 2035 and that medium- and heavy-duty vehicles are electric by 2045.
With more than 11 million vehicles in New York, environmentalists have pointed out that the transportation sector is the single largest contributor to greenhouse gas emissions in the state.
Electric cars have made headlines in recent years, with innovations such as the Tesla or Chevrolet Bolt gaining wide acceptance.
But the higher cost of these cars and worries about their range, or distance they can travel without recharging, has kept sales fairly low. As more and more charging stations go online, however, that should change.
Additionally, some major automakers are moving toward all-electric lineups on their own.
Volvo has said it would only offer electric cars by 2030. General Motors said it wants to go all-electric by 2035 and Honda by 2040.
Monday's vote was welcomed by environmentalists.
"Electrification is the future. We have a real opportunity to reverse course and electrify the transportation sector, which opens the door to removing dirty tailpipes from our roads," said Rachel Patterson, legislative and climate associate for Environmental Advocates NY.
"This forward-looking policy lets manufacturers, drivers, and cities plan for an electric transportation system, which will help New York stop contributing to climate change and, more urgently, lessen harm to communities currently breathing toxic emissions from cars and trucks," added Lauren Bailey, Director of Climate Policy, Tri-State Transportation Campaign.
In addition to the auto bill, lawmakers on Monday also passed a ban on the free plastic mini bottles of shampoo, soap and other products that many hotel rooms provide for guests.
The idea is to cut down on the amount of plastic waste created by these bottles. Bobbi Wilding, executive director of Clean and Healthy NY, said that many hotels are already shifting to soap and shampoo dispensers as that is more economical.
The new ban will take effect in 2024.