Nevada Governor Vetoes Renewable Bill in Setback for Advocates
Source: By Mark Chediak, Bloomberg • Posted: Wednesday, June 21, 2017
Nevada Governor Brian Sandoval vetoed a bill late Friday that would have boosted the state's renewable energy target, dealing a setback for clean-energy advocates looking for state action after President Donald Trump said he would pull the U.S. from the Paris climate pact.
The legislation required that 40 percent of the state's electricity come from clean energy sources by 2030, up from the current target of 25 percent by 2025. The Nevada Resort Association, a casino trade group, called the mandate premature because the state was starting to deregulate its electricity market through a November ballot measure.
The group also said that the measure could increase energy prices. Bill backers said those concerns were unwarranted as the cost of solar and wind power continues to decline.
While the promise of the measure is "commendable, its adoption is premature in the face of evolving energy policy in Nevada," Sandoval said in a statement issued with his veto, which was posted on the state's website. The Republican governor said he would direct an energy committee to study increasing the renewable mandate with recommendations provided to him and the 2019 legislature.
The decision comes as clean-energy advocates enlist states, municipalities and corporations to pick up the mantle of combating climate change after Trump's decision to leave the landmark international environmental agreement. Earlier this month, nine states, including California and New York, and the leaders of 125 cities pledged their support to policies to reduce emissions and meet the Paris accord. Nevada hasn't signed on with the group.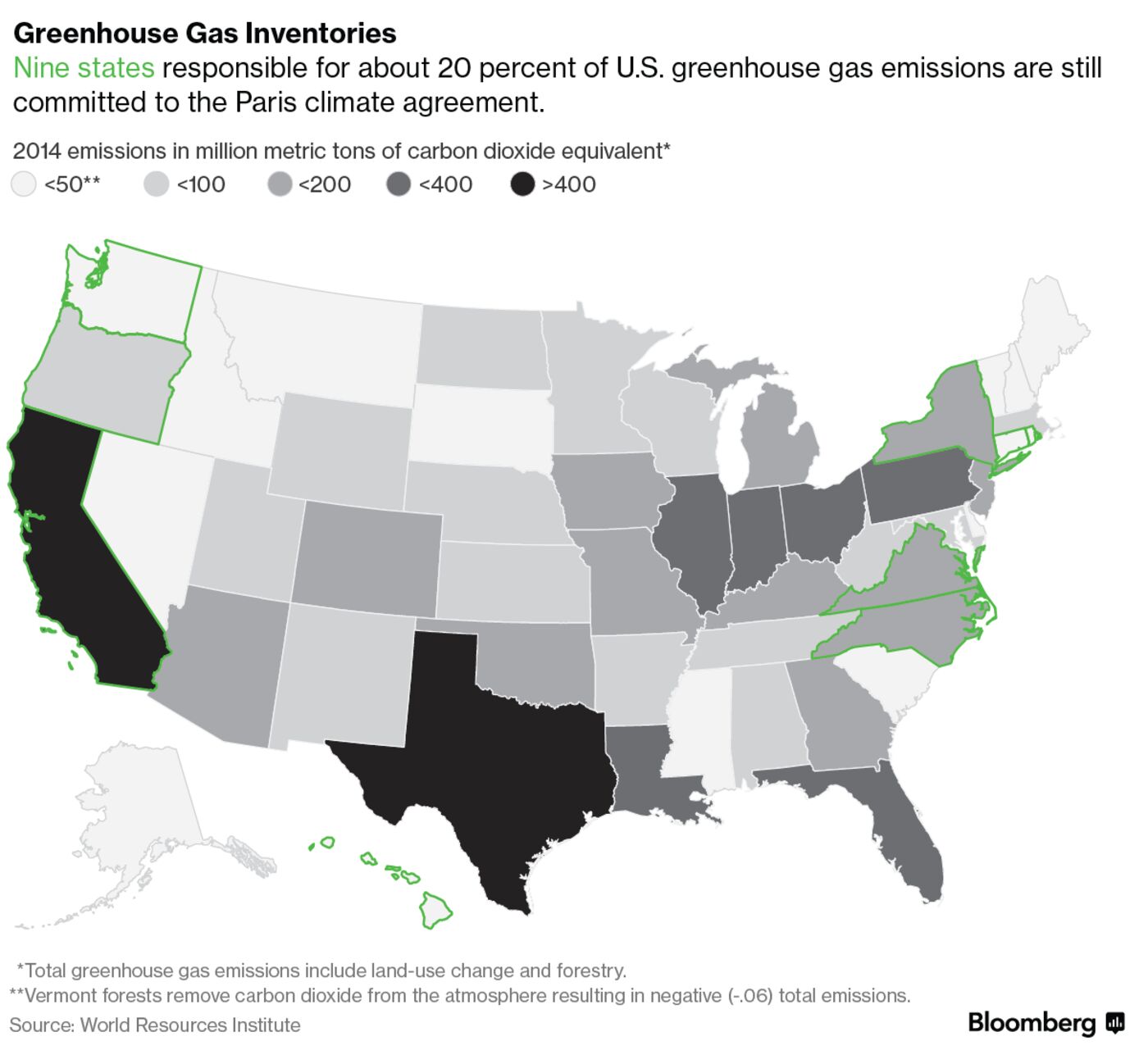 The Nevada bill would have added about 1.7 gigawatts of solar to the state by 2030, nearly double the current amount, said Dylan Sullivan, a senior scientist at the Natural Resources Defense Council. The measure received support from environmental groups, MGM Resorts International — which broke with the casino trade group — and companies including EBay Inc., Levi Strauss & Co., and data-center operator Switch.
Earlier this week, Sandoval signed a measure designed to revive the rooftop solar industry by boosting credits for excess energy produced by small systems.