Negative Power Prices? Blame the US Grid for Stranding Renewable Energy
Source: By Naureen S Malik, Bloomberg • Posted: Wednesday, August 31, 2022
Bottlenecks are preventing cheap wind and solar energy from reaching high-demand areas.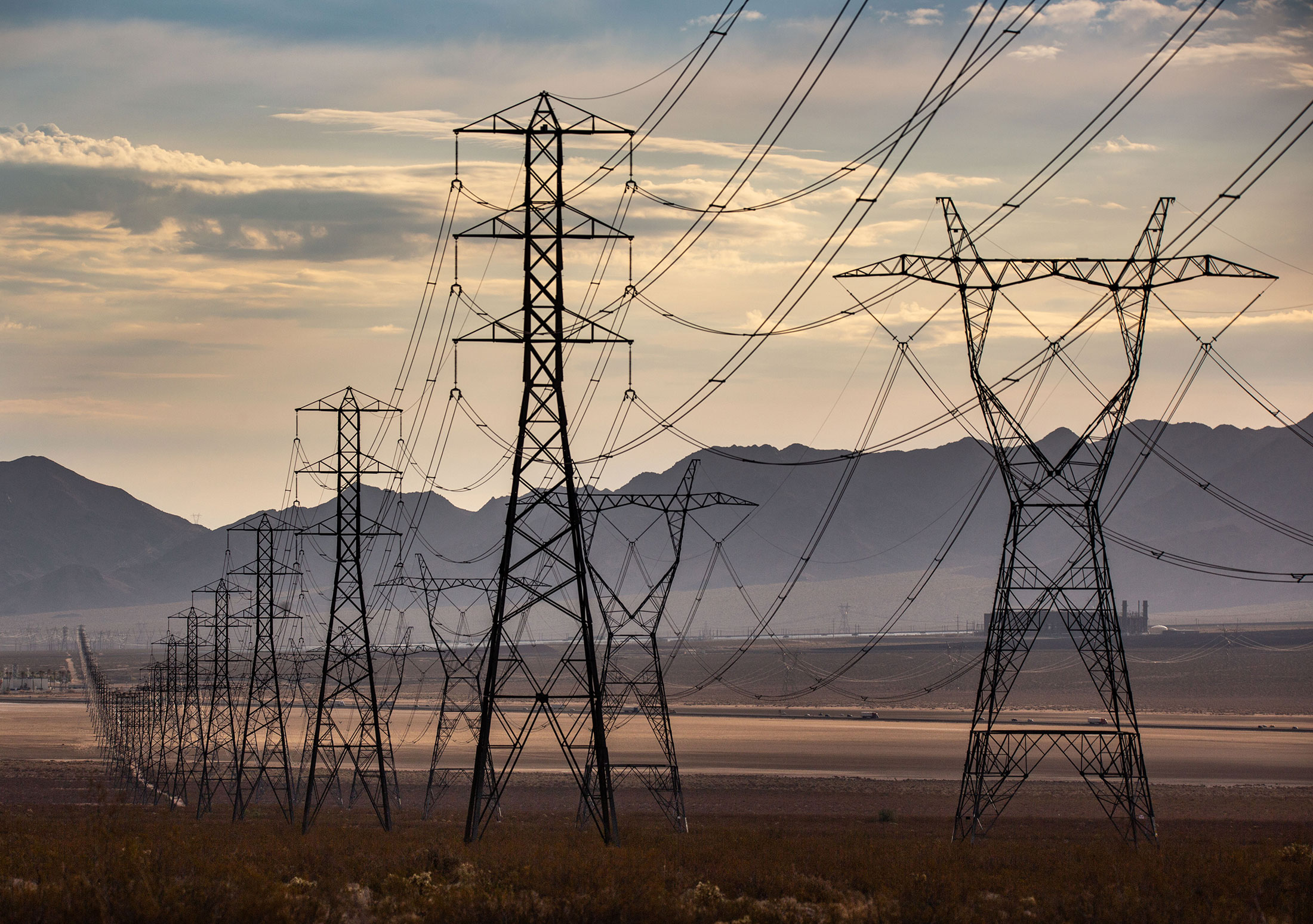 As energy costs soar around the world, a curious thing is happening with increasing frequency in power grids in certain corners of the US: Prices are plunging below zero.
So much wind and solar have been added that power is getting stuck where it's generated because there aren't enough high-voltage lines to move it to where demand is highest. That's forcing power plant owners to pay users to take the excess electricity.
Wholesale prices went negative about 200 million times across the seven US grids in 2021, more than twice as often as five years earlier, according to Yes Energy, a data and analytics provider. (All seven US grids price electricity at five-minute intervals across 41,000 nodes that are the equivalent of on-ramps and exits on a highway). That record will be broken this year as bottlenecks worsen on three renewable-rich grids in Texas, California, and the Southwest, the data show.
Prices aren't falling below zero often enough to meaningfully dent wholesale power costs. But the phenomenon is a warning sign that grids aren't anywhere near ready for a broad shift to renewable power. The US needs to spend $360 billion through 2030 and $2.4 trillion by 2050 to expand transmission systems enough to handle the expected onslaught of renewables, according to a Princeton study. Otherwise, power will keep getting stuck where no one needs it. "We don't have the right big transmission infrastructure," says Cliff Rose, product manager at Yes Energy, who performed the analysis for Bloomberg News.
The more than $400 billion allocated for clean energy infrastructure and climate initiatives in last year's infrastructure bill and this month's Inflation Reduction Actare significant, but many efforts are being pursued in isolation from one another and fall short of the economywide transformation that's needed, says Jeremy Rifkin, an economist who's advised Democrats and Republicans on power infrastructure.
In Rifkin's view, Congress squandered an opportunity to galvanize the nation with a grand vision like President Dwight Eisenhower did in the 1950s with his plan to create a system of interstate highways. The success of clean energy will require sharing solar and wind across the continent from both large-scale plants and millions of homes producing their own power. "The narrative got lost," he says. "It's not about putting in solar and wind, it's about 'How do you transform this country?'"
Negative prices aren't new, but they've been on the rise as construction of wind and solar has picked up speed. This year prices fell below zero for 6.8% of the time, as of Aug. 15, up from 4.6% last year, Yes Energy data show. The incidence of negative prices would be even greater if grid operators didn't order renewable plants to shut down during periods of excess supply to help keep grids stable.
Those subzero prices in areas where there's too much supply are being countered by surging costs in areas where there are grid bottlenecks. Both situations give rise to congestion charges—the equivalent of Uber surge pricing—that totaled a record $99.7 billion as of Aug. 26, higher than the total for all of 2021 and roughly double the level seen in each of the four years prior to that, Yes Energy data show. Homes and businesses ultimately pay for those inefficiencies on their utility bills.
Connect the dots on the biggest economic issues.Dive into the risks driving markets, spending and saving with The Everything Risk by Ed Harrison.
Sign up to this newsletter
Renewables became the driver of negative prices in the past decade, in California and Texas especially, with the help of state and federal tax credits. California's grid formed an alliance with utilities beyond its borders to create a real-time market to more easily move power from renewable sources across the West. Texas squashed an early surge of negative prices by preemptively building a massive transmission corridor that would transport wind power from the western part of the state to cities to the east, like Houston and Dallas.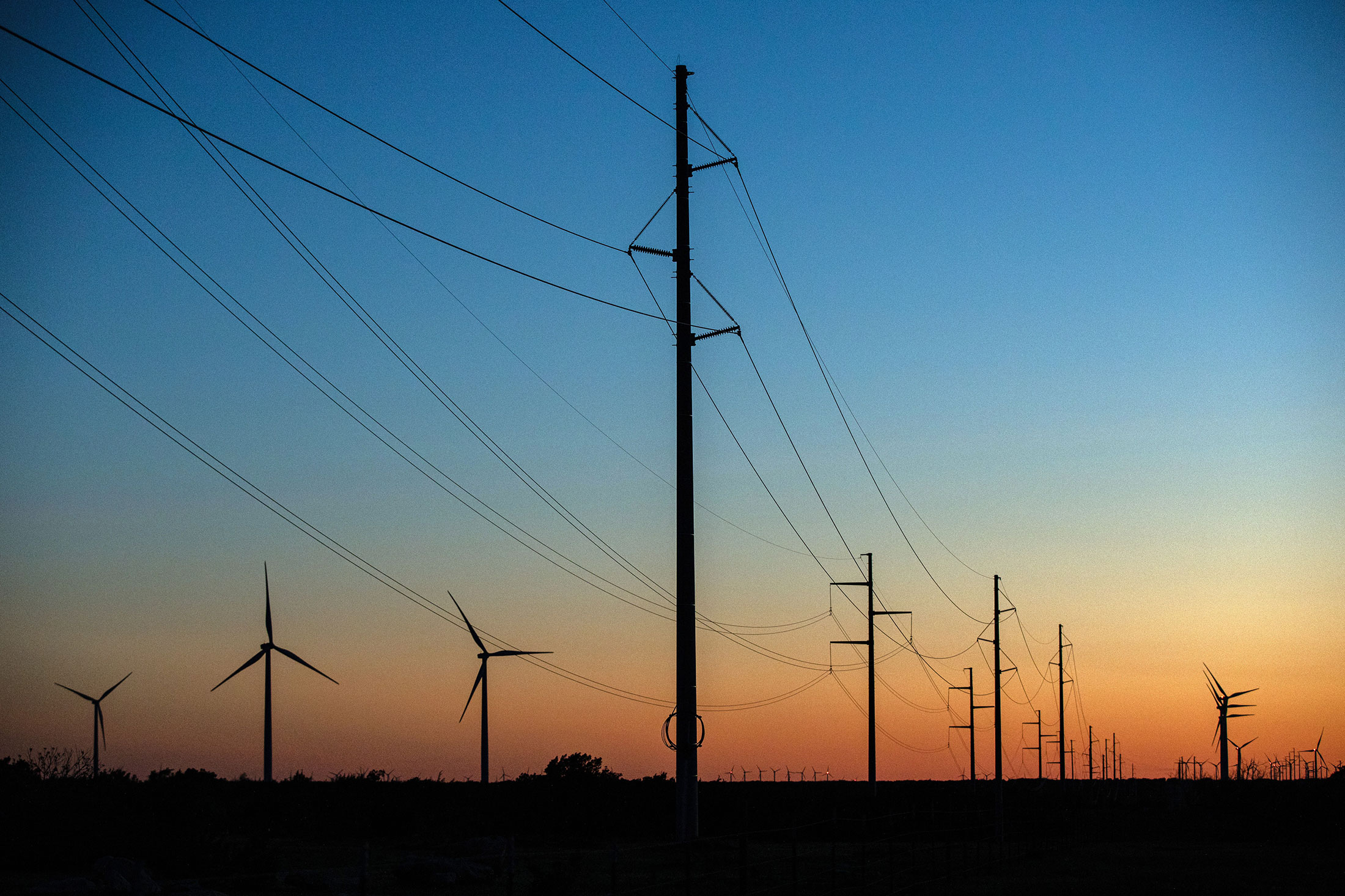 The epicenter of negative prices is the Southwest Power Pool grid, which serves almost 19 million people from New Mexico to Montana. Wholesale prices there were negative about 17% of the time during the first seven months of this year, compared with more than 7% of the time on the main Texas grid and in California, according to Yes Energy.
Wind is already the No. 1 electricity source in the Southwest Power Pool. Turbines were spinning so much this spring that nearly 25% of all real-time prices were negative in the second quarter and more wind generation than ever had to be curtailed to keep the grid stable, according to a report from SPP's market-monitoring unit.
In Texas, which is seeing the fastest growth in new wind and solar projects in the country, other plants, such as those running on coal, natural gas, or nuclear fuel, "could be dispatching at zero or even negative prices" at times, Jim Burke, chief executive officer of Vistra Corp., the largest US independent power generator, said on an Aug. 5 analyst call.
Prices on the Texas grid fell as low as -$8,977.46 a megawatt-hour on May 7 at 10:55 a.m. Central time for CPS Energy's J.K. Spruce coal-fired power plant, according to Electric Reliability Council of Texas data compiled by Bloomberg. (A megawatt is enough to supply 200 Texas homes for an hour.) Fossil fuel plants may keep running through these transitory price drops because it's cheaper to stay online and avoid costs for restarting the plant later.
Negative prices are becoming more frequent in the Eastern US for different reasons. An unusually pleasant spring day in Boston one May weekend while the rest of New England sweltered sent prices across the six-state grid to -$150 per megawatt-hour for several hours. Prices have been frequently dipping below zero in parts of Delaware and Maryland, because work on transmission lines there has stranded power that usually flows to Washington and Baltimore.
This all should be a wake-up call to policymakers. "Building out transmission should be one of the biggest national priorities that we have to eliminate or minimize those bottlenecks and to allow for more economic transfer of that electricity to places that can use it," says Mona Tierney-Lloyd, head of USA state policy at Enel North America, a leading developer of renewable projects. —With Dave Merrill

Read next: Can't Pay Utility Bills? 20 Million US Homes Behind on Payments, Facing Shutoffs