Lack of women in energy 'holding back fight against climate change'
Source: By Adam Vaughan, The Guardian • Posted: Wednesday, February 14, 2018
Gender imbalance at energy firms and industry events is slowing transition to greener power, claims expert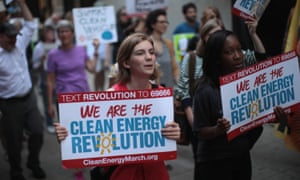 Catherine Mitchell, a professor of energy policy at the University of Exeter, said poor gender diversity meant the industry was less open to new ideas, in particular the move to a lower-carbon energy system.
"I absolutely do think that the fact that the industry is so dominated by men and particularly older white men it is slowing down the energy transition," said Mitchell, who has worked on energy issues for more than 30 years and advises the government, regulators and businesses.
An energy conference featuring women-only panels is being held next month to address the lack of visibility of female leaders in the sector.
"I thought we really need to have something where all these women who are great get to speak," said Mitchell, who has helped organise the event.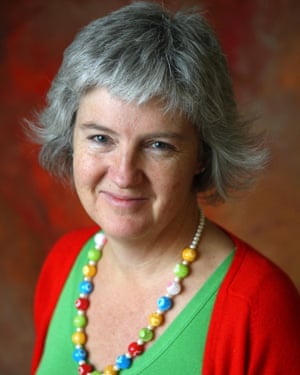 She admitted it was not a given that women are more progressive on energy issues than men, but noted that the "conventional" parts of the sector – fossil fuel power generation and energy networks – are more male-dominated than greener, innovative companies.
"The fact we are not moving is not good for Britain, is not good for the environment," she said of attitudes slowing the transition to renewable and decentralised energy.
Juliet Davenport, the chief executive of the energy supplier Good Energy, said the argument was credible. "The energy sector is lagging sorely behind other industries in terms of diversity, meanwhile sustainable [green] businesses are very balanced. So the idea that lack of diversity is contributing to the issue of transition to renewables is very plausible," she said.
Nearly two-thirds of the leading 89 energy companies in the UK have no women on their boards and industry events with men-only panels, or just one woman, are common.
One female energy expert said she had been disinvited from a panel of chief executives at an annual event after a company deputised a female executive.
"It became a panel of CEOs, with a woman, and so they did not 'need' another woman," she said.
Sometimes it is a case of being the only woman in the room. One senior female executive said she was the sole woman at a meeting hosted by an influential male government adviser in London.
Sexual harassment is not unknown either: one female leader, who did not want to be named, said she was groped by the head of a trade body at an awards event several years ago.
Felicity Jones, a partner at the renewables and energy storage consultancy Everoze, recalled being in a speaker's room at a conference when a fellow speaker asked for a coffee refill, assuming she was one of the catering staff.
"That kind of thing happens, but I laugh it off. Because it works both ways: often my gender gives me an advantage. I do a lot of business development and pretty much all of my counterparts at competitors are men. That means that I stand out," she said.
Occasionally, the lack of gender diversity breaks out in public. During a recent questioning of energy chiefs by MPs on the impact of a price cap, the Conservative MP Antoinette Sandbach said: "I am quite struck by the panel. We have four men here."
Sandbach went on to scold the retail chief executive of SSE, Stephen Forbes, for the company's 19.4% gender pay gap, a figure he attempted to defend.
Some in the industry are making an effort to address the problem, such as the big six lobby group Energy UK, which has banned men-only panels at its events. "The energy sector is undergoing a huge period of transition, which brings with it a huge opportunity to increase gender balance," said the group's external affairs director, Abbie Sampson.