Killing Obama's Power Plan Hasn't Stopped the Renewable Boom Yet
Source: By Mark Chediak, Bloomberg • Posted: Wednesday, October 11, 2017
For a look at what the
death of the Clean Power Plan
means for renewable energy, consider this: Since President
Donald Trump
signed the
order
to roll back the emissions-curbing rule, almost $30 billion has been spent on solar and wind projects.
In the third quarter alone, clean energy spending in the U.S. hit the highest level in two years, totaling $14.8 billion, data compiled by Bloomberg New Energy Finance show.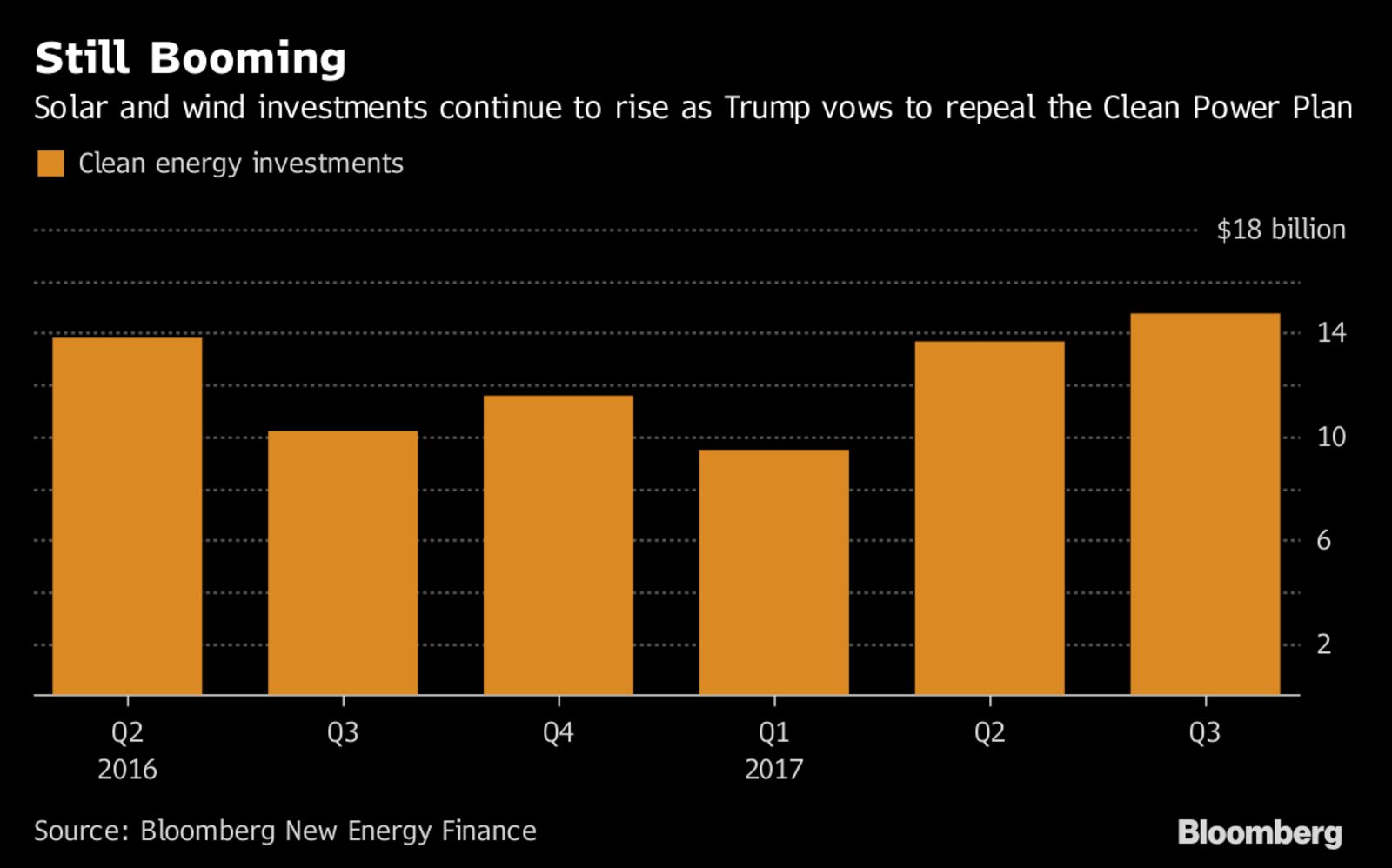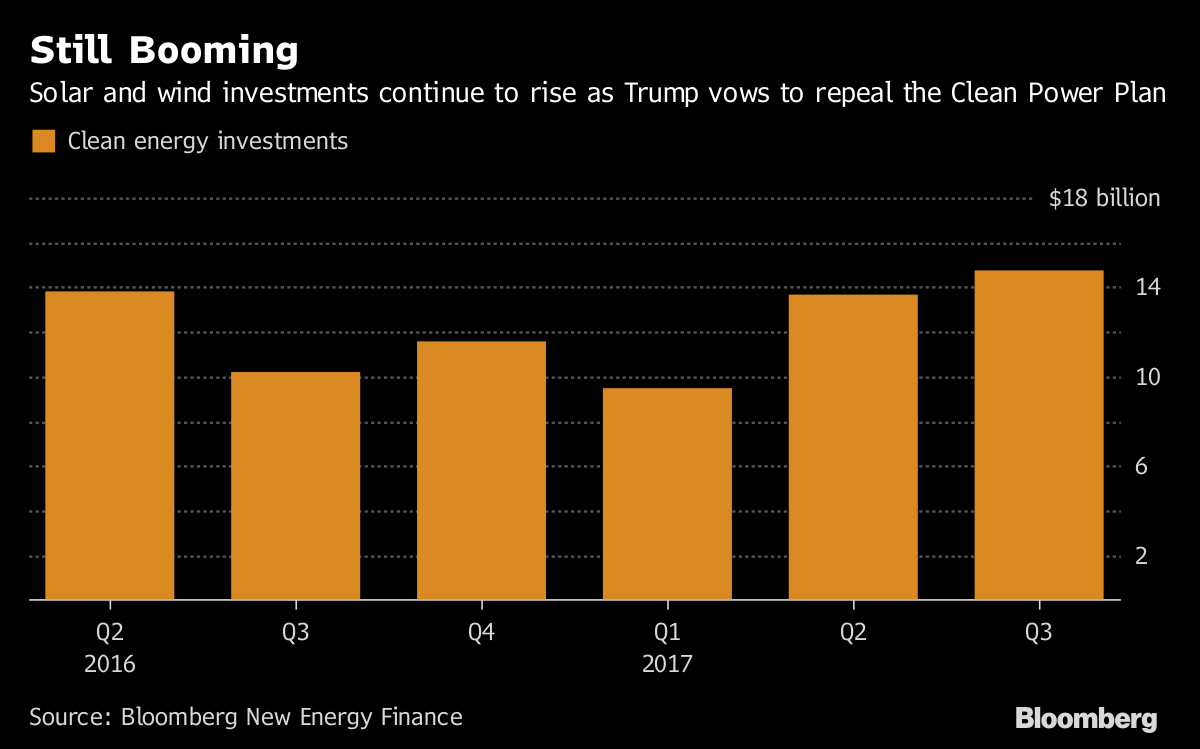 The investments in solar and wind are a testament to the seemingly unstoppable boom in renewables that has been driven more by economics and state environmental policies than federal regulations. So far this year, U.S. utility giants including Warren Buffett's Berkshire Hathaway Inc., American Electric Power Co. and Xcel Energy Inc. have laid out plans to collectively spend billions on wind farms that'll replace aging coal-plants.
"The Clean Power Plan doesn't make a jot of difference," said Amy Grace, an analyst at Bloomberg New Energy Finance. "Utilities are installing wind and solar because it is cheaper than running existing plants, and corporations are procuring wind and solar because it's economic to do so."
Read More: Coal Gets Nod Over Renewables in EPA Repeal of Obama Power Plan
To be sure, energy companies are investing in clean power while they still can. Tax credits make building wind and solar farms cheaper than running existing coal and natural gas-fired power plants, Grace said. Some of these breaks, extended through bipartisan legislation in 2015, start rolling off this year, Grace said.
— With assistance by Jennifer A Dlouhy