Kansas Now Ranked Sixth In Nation For Total Wind Energy Capacity
Source: By SEAN SANDEFUR , KMUW • Posted: Tuesday, October 27, 2015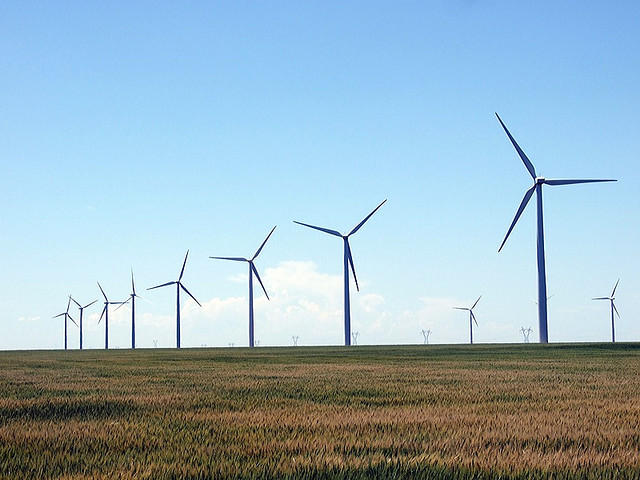 A report from the American Wind Energy Association ranks Kansas sixth in the country for wind energy capacity.
The wind energy sector in Kansas has been busy over the last three months. According to the American Wind Energy Association, more than 200 megawatts worth of wind turbines came on-line in the third quarter of this year.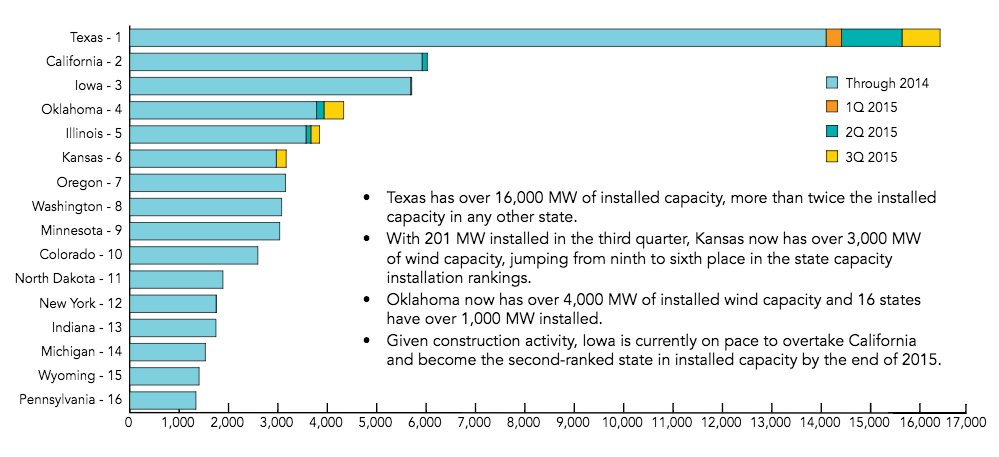 The state previously ranked ninth in the nation for total wind energy capacity, but now ranks sixth, and more wind farms are underway.
The report indicates more than 300 wind turbines are currently under construction throughout the state.
Wester Energy, Kansas' largest electricity provider, has stated that by 2017, 25 percent of their electricity production will come from renewable energy.
–