Is Deepwater Wind's Block Island Project Worth The Cost To Ratepayers?
Source: By IAN DONNIS, Rhode Island Public Radio • Posted: Monday, February 29, 2016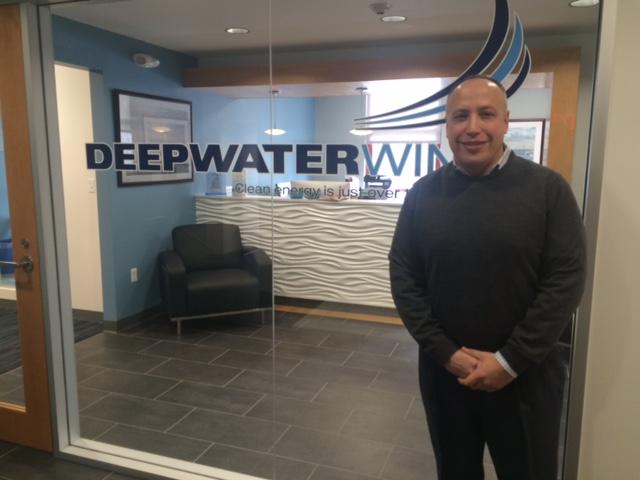 After years of effort, Deepwater Wind expects to complete the first offshore wind farm in the US later this year. Supporters say the project off the coast of Block Island is an important milestone that will bolster the growth of renewable energy.
But debate continues about the cost of that energy for Rhode Island residents.
In 2010, a small group of protesters gathered in the State House rotunda to protest plans for a wind farm off the coast of Block Island.
The demonstrators' complaint was that the General Assembly sped through the regulatory process for the project and the company behind it, Deepwater Wind. Then-governor Don Carcieri championed the project. But critics, from then-Democratic Attorney General Patrick Lynch to Tea Party activists, labeled it a costly boondoggle.
 "Citizens of Rhode Island should not be put at risk of bearing the burden of high energy costs to the benefit of private industry," Colleen Conley said.
Five years later, the protests have vanished, and Deepwater's Block Island wind farm is nearing completion.
Yet the fundamental question remains of whether the cost to electricity consumers is it worth it to launch a new wind industry in the state.
Ratepayers are expected to pay an above-market price of $440 million for Deepwater's energy over the next two decades, according to a 2015 filing with the state Public Utilities Commission. Critics say total tab will be more than $500 million, due to added costs, like laying the cable linking Block Island to the mainland.
This cost sparked the filing of a federal lawsuit last year that attempts to undo the contract between the utility company National Grid and Deepwater Wind. The plaintiffs in the case include the Rhode Island Manufacturers Association, representing one of the state's biggest commercial electricity users. Another plaintiff, former state representative Larry Ehrhardt, recalled that Governor Carcieri's energy advisor touted the project as highly cost effective.
"He used the expression 'grid-compatible' – meaning that it would be comparable to the going rate, the going cost of electricity," Ehrhardt said. "At that point it made it seem certainly like a good idea."
Yet when Deepwater proposed to sell its wind energy to National Grid, the cost was more than twice the going rate for electricity. Ehrhardt, a Republican state rep from North Kingstown at the time, remembers how the state Public Utilities Commission called the initial proposal "commercially unreasonable." Ehrhardt said the cost factor explains why he became a leading opponent of Deepwater's Block Island project.
"The contract that was first proposed between National Grid and Deepwater had pricing that was in the vicinity of 24 cents a kilowatt hour, plus an escalator over a period of 20 years. At that time, the going rate for electricity in the market was less than 12 cents and headed down," he said.
Despite the cost, Deepwater Wind CEO Jeffrey Grybowski said wind power makes sense for Rhode Island: "We have an incredibly powerful offshore wind resource. It's a world-class wind resource."
Grybowski said the need for new energy sources is underscored by the retirement of the coal-fired plants that traditionally supplied New England's electricity.
"We pay really high energy prices locally," he said. "And the principal reason we pay high costs for our energy is because we have nothing local we can control. And the justification for the Block Island project and offshore wind more globally is that it is the largest source of domestic energy we have in New England — it's the only large source of clean energy.  And if we are ever going to get our energy costs under control in the region, we have to build local projects that we control and stop importing essentially all of our power from some other part of the country."
On the cost factor, Grybowski said it's just not realistic to estimate how much ratepayers will actually wind up paying for electricity many years from now.
"No one can predict the future," he said. "I know what the cost of the Block Island wind farm will be, because I can predict that going forward. But where the rest of the market is, is completely unknown today — and it's unpredictable. So those projections of what an over-market cost might be are simply speculation at this point."
Grybowksi's point gets some backing from the corporation responsible for the regional energy supply. ISO New England cites a series of factors, including Deepwater's Block Island wind farm, in projecting lower energy costs from 2019 to 2020.
But critics raise another question. They wonder whether Deepwater was part of legislative horse-trading between lawmakers and former Governor Carcieri in the waning days of the 2010 General Assembly.
The legislature approved the Deepwater bill one day before signing off on the job program later used to lure video-game maker 38 Studios to Rhode Island. But the Deepwater bill was not transmitted to the governor's desk until after Carcieri had signed the legislation designed to attract the ill-fated video game company, a legislative timeline shows.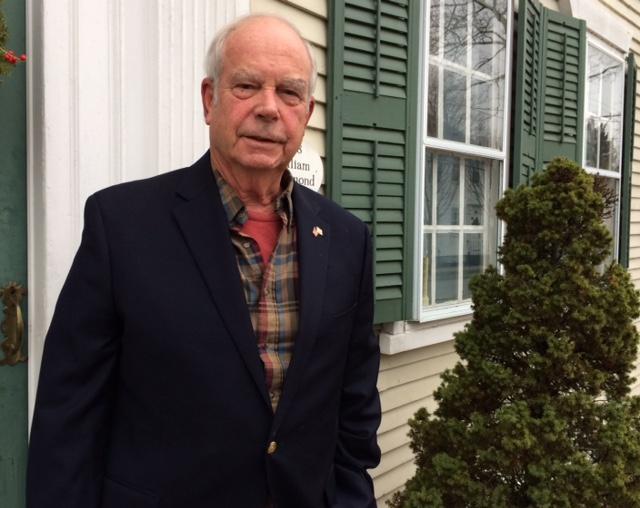 That timing leads former state Representative Larry Ehrhardt to suspect a link between 38 Studios and Deepwater Wind.
"I just think that it's more than coincidence," he said.
Deepwater CEO Jeffrey Grybowski said there was no nexus between Deepwater and 38 Studios.
"I think that's a silly assumption," he said, "and it's coming from folks who've opposed the project for many years."
Grybowski, a former chief of staff for Governor Caricieri, was Deepwater's lawyer when the company was selected to develop Rhode Island's wind farm. He offered this rebuttal to critics who call Deepwater an example of crony capitalism: "I think they miss what we're really trying to do here, which is to build a new clean energy industry in Rhode Island, something that's gained tremendous international attention. We're building clean energy for the next generation here. And I think there are always small-minded opponents who like to find conspiracies."
As for former Governor Cariceri, he did not respond to multiple phone messages seeking comment for this story.
In 2010, the Conservation Law Foundation was among the groups that saw the abbreviated regulatory process created for Deepwater as a troubling precedent.
The head of the environmental group's Rhode Island office, Tricia Jedele, now takes a more nuanced view of the energy company.
Jedele says there are hard costs associated with keeping Rhode Island dependent on fossil fuels. And she points to plans for a wind farm off the Massachusetts coast. Jedele says the project would not have happened without Deepwater's Block Island initiative.
"It is a project that opened the door for essentially a new New England-wide energy revolution," she said.
Deepwater has 12 full-time employees in Rhode Island, and an estimated 300 people will have worked on the five-turbine Block Island wind farm before it begins producing electricity. That's expected to happen in November, and it's a prelude to the company's more ambitious project, Deepwater One, which calls for up to 250 wind turbines over more than 250 square miles in the Atlantic.
So does this wind power represent a smart investment or a corporate giveaway that will lead to higher bills for electricity? The answer to that question may not be known for many years.