Irma Displaces World's Best Quant. Now He's on a Climate Mission
Source: By Dani Burger, Bloomberg • Posted: Wednesday, September 20, 2017
As the head of one of the world's most successful hedge funds, you'd think David Vogel wouldn't have much to be concerned about. But right now he's really worried about his home.
The 44-year-old last week took his family and firm and fled Jupiter, Florida, as Hurricane Irma bore down. For a week, he and his staff of several dozen employees holed up in a hotel in New York, not far from Columbus Circle, anticipating the devastation that awaited their return.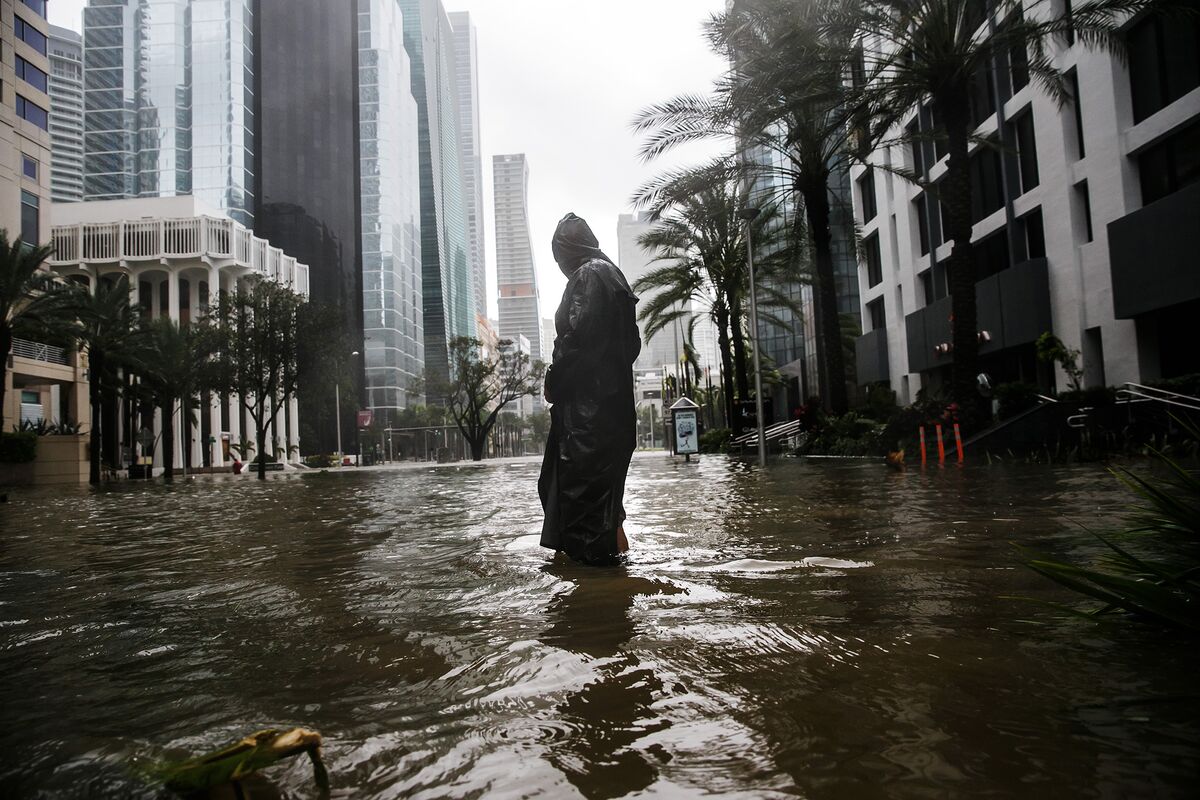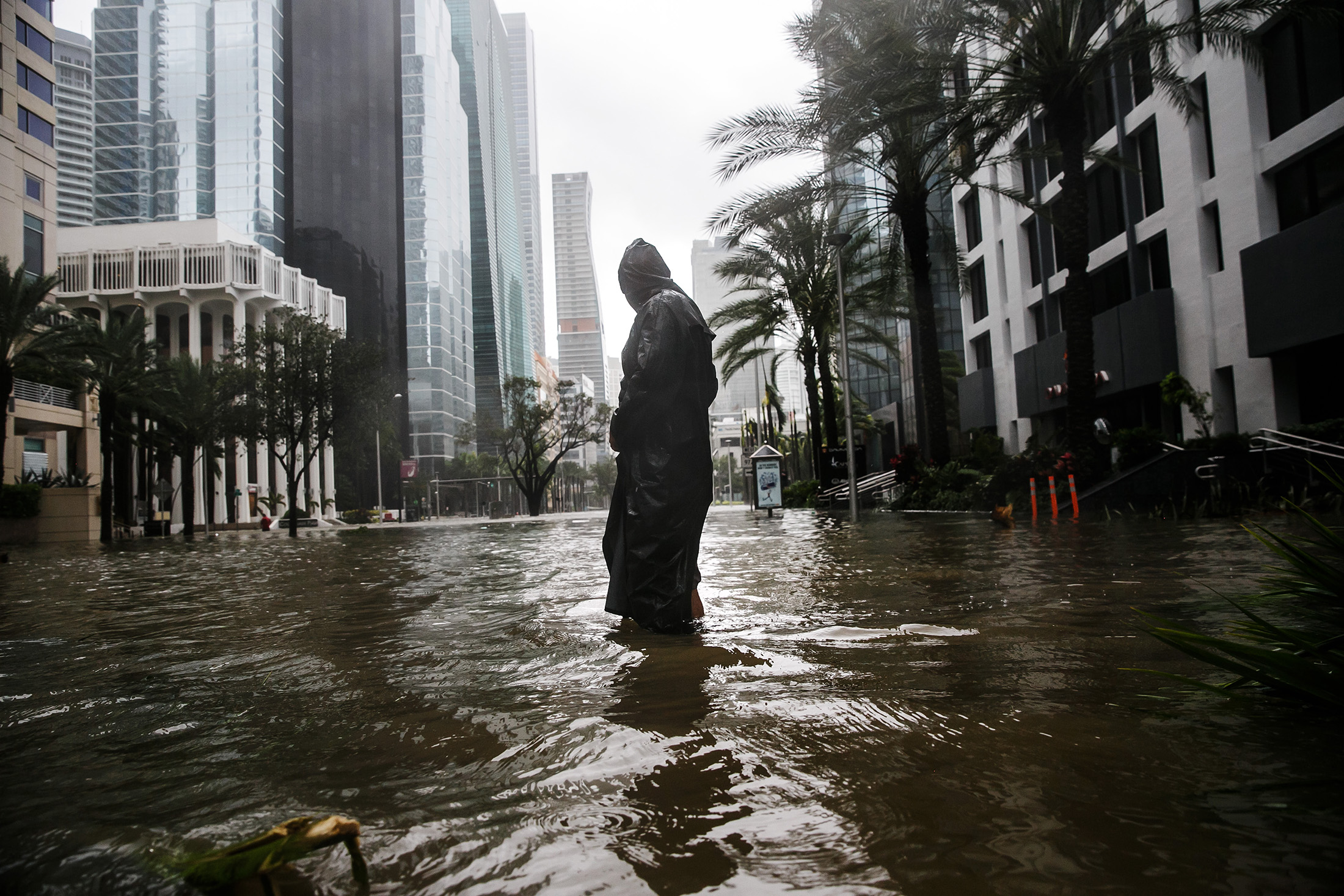 Not that natural disasters are ever convenient, but this was particularly poor timing for Vogel's $1.4 billion Voloridge Investment Management, one of the hottest quant funds around, with a three-year annualized return of 38 percent, according to an investor document seen by Bloomberg news. The fund is in high demand and business is booming.
But the hurricane and its aftermath has put Vogel's mind in a different place.
Voloridge's location in an exclusive Florida beachfront town with resident celebrities like Tiger Woods and Kid Rock makes him a prime target for damage from climate change-fueled storms. This latest one hit home and refocused him on his pet quantitative project: helping to prove that climate change is real and made by humans — and getting people to do something about it.
'Did the Math'
"To make people listen, sometimes you have to put it in economic terms," Vogel said in an interview at Bloomberg offices in New York on Sept. 12. "If there was no rule about throwing trash in a landfill, you'd throw it in a neighbor's yard. That's what this is, people just throwing out trash. And it's causing hundreds of billions in damage."
Vogel promotes his research on the drivers and costs of climate change and advocates for solutions through his charity, the VoLo Foundation. Though he speaks about his numbers-heavy findings in a way that verges on a foreign language, all it takes is basic multiplication to prove climate change is man-made, he said.
As a quantitative thinker, Vogel isn't one to accept an opinion without first seeing the data. Two years ago, he decided to do just that with the science surrounding climate change. Among several exercises, he downloaded raw data from reported oil and coal consumption. He then calculated the carbon output with each ton of substance burned, and matched it with corresponding rising levels of carbon in the atmosphere.
The numbers were indisputable, he said. Humans were causing the climate to change.
Urgent Message
"I wasn't actually sure about climate change until I did the math myself," he said. "I realized this isn't a soft science. This is black and white."
Vogel advocates charging a carbon tax to reduce emissions as the most sensible way to change people's behavior. His message is taking on increasing urgency, he said, because the math indicates that there will be increasing events like Hurricanes Irma and Harvey. Considering the catastrophic damage from Texas to Florida, Vogel is hopeful people will at least start paying attention to his data-driven argument.
"A lot of people yell and scream about climate change but without a lot of facts," Vogel said. "I don't listen to what the opinions are. Those don't sway me."
Vogel began his quantitative money management career after he was discovered during a Netflix coding competition. Since launching in 2009, Voloridge has yet to post a yearly loss. The long-short systematic fund invests in U.S. equities and global futures, holds 500 to 1200 positions, and aims to take advantage of short-term patterns in the market.
Data Driven
A data scientist by training, Vogel's success in the hedge fund industry never pulled him too far from projects more focused on human health and welfare than financial markets.
At first, he spent free time on things like building predictive models for cancer studies at University of Washington's protein lab. Then, in 2014, while Voloridge was cranking out an eye-popping 64 percent gain, he formed VoLo. In addition to climate change, the nonprofit donates to causes such as fighting poverty.
But now Vogel's priority has become clear. He's determined to get his message that climate change is real and man made but not unsolvable to a public that so far has been reluctant to listen. And his hope is that numbers will be more effective than words.
"One thing I've always done in my entire career is be data driven," Vogel said. "If I had been swayed by opinions, my fund wouldn't have been as good, I'd be doing what everyone else is doing. Being data driven is the way to be the most accurate."