How Sheep Keep Solar Farms Out of the Shade
Source: By Michael Hirtzer and Photography by Ben Brewer, Bloomberg • Posted: Sunday, June 25, 2023
Stung by high fuel costs and a labor squeeze, some clean energy companies are turning to an unlikely ally — flocks of sheep — to keep their solar panels out of the shade.
The nascent practice, known as solar grazing, is so far used on only a tiny sliver of the expansive arrays of panels that are increasingly dotting rural America. But with significant financial benefits to both the renewable energy industry and the struggling mutton sector, more solar sites in the US are expected to start swapping lawnmowers for lambs.
The US solar industry has been growing rapidly: The country is expected to break solar-construction records this year by adding more than 32 gigawatts of capacity, according to a BloombergNEF outlook. That's enough to power more than 25 million homes. At the same time, there are concerns there won't be enough cropland to feed a growing world population, especially if acreage is covered by buildings, roads or photovoltaic installations instead.
Nonprofit American Farmland Trust estimates the US will lose 18.4 million additional acres of agricultural land — an area nearly the size of South Carolina — between 2016 and 2040 if current development trends continue. "Agrivoltaics," or the dual use of land for solar power and agriculture, is a way for both industries to utilize the same ground.
The American Solar Grazing Association, founded in 2018, estimates about 5,000 sheep are currently maintaining US solar sites. The practice is also in use in parts of Canada, the UK, France, Japan, Australia and South America, it said.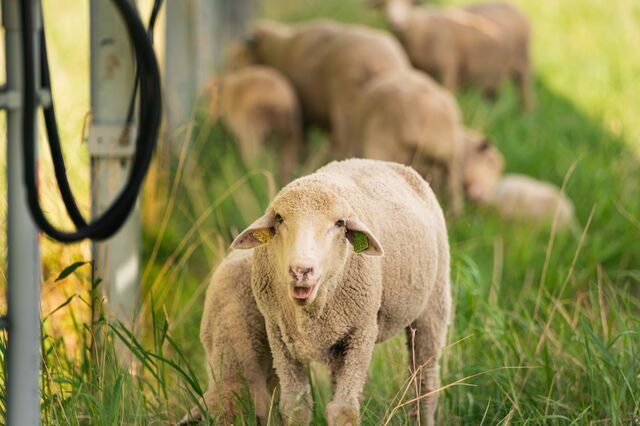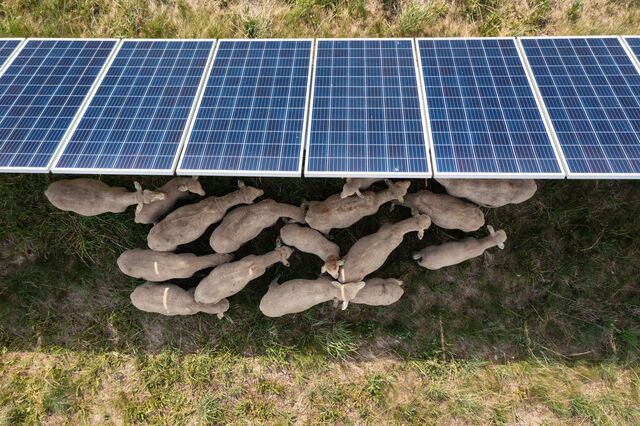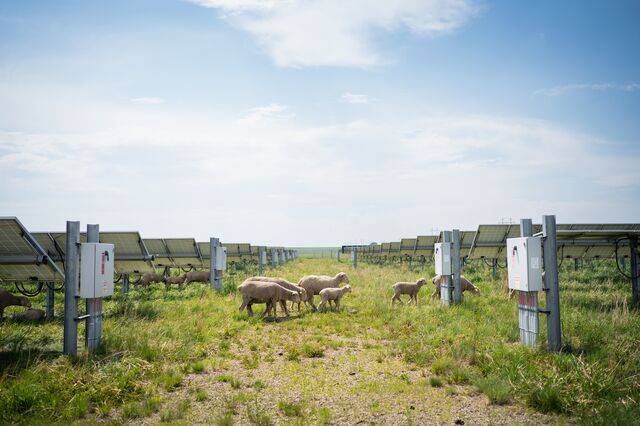 In some instances, sheep are better suited to maneuver around solar panels than conventional mowers and help reduce carbon emissions.
For the solar companies, the tie-up brings potential cost savings and a reduced carbon footprint. Standard Solar, a Brookfield Renewable company that has more than 350 megawatts of US solar, is using grazing in the Midwest as well as on some of its rockier sites in New England, where it's tough to maneuver traditional landscaping tools.
"You have to cut the grass because it's a fire hazard," said Jay Smith, director of asset management at Standard Solar. "The sheep do a better job supporting the biodiversity than a conventional mower."
Sheep are better caretakers than cows — which are sometimes too tall to walk under the panels and like to scratch themselves on the posts, Standard Solar said. They're also better than goats, which sometimes climb on structures and chew the wires. Even the Cincinnati Zoo is turning to grazing sheep for vegetation management around solar panels on some of its land.
The practice is also giving sheep herders a lifeline, introducing a new revenue stream after a decades-long decline for the US lamb industry. The number of sheep slaughtered in the US has been averaging over 2 million head in recent years, compared to more than 9 million in the early 1970s, according to Department of Agriculture data. Spikes in demand for lamb chops during Jewish and Islamic holidays aren't enough to make sheep farmers profitable on meat alone, said Altin Kalo, chief economist at Steiner Consulting Group.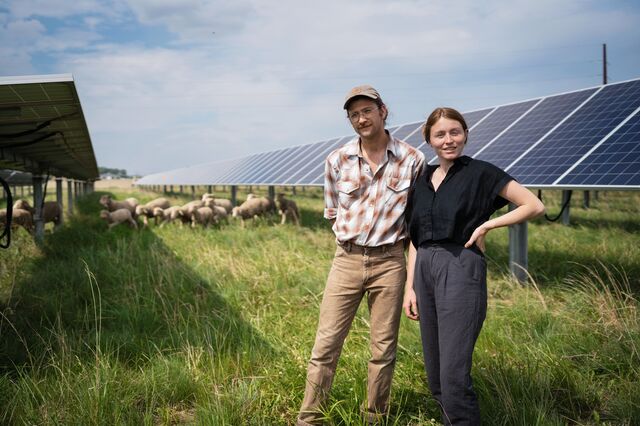 Lamb consumption in the US averaged about 1.3 pounds per person in 2022, down from over 4 pounds per person in 1960, USDA data show. Although demand saw a slight boost during the pandemic, when more adventurous home cooks turned to new types of protein, it's still nowhere close to consumption of other meats like beef or chicken. Cheaper lamb imported from Australia and New Zealand has long pressured US sheep farmers as well. In 2020, the second-largest US lamb processing plant, Mountain States Rosen in Greeley, Colorado, filed for bankruptcy; the world's biggest meat company JBS SA bought the plant at auction and converted it to a value-added meats plant.
"Unfortunately lamb is a very seasonal product from a retail perspective," Kalo said. "This makes for a very difficult environment if you are a producer."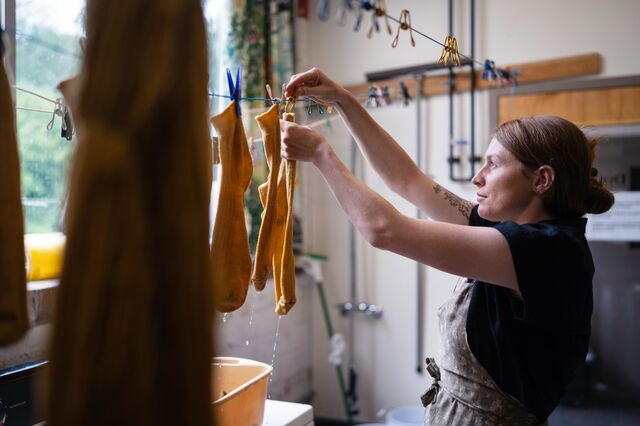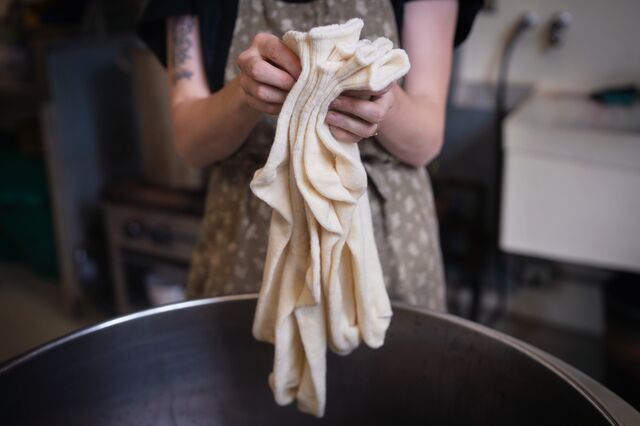 Josie Trople makes socks and hats from fiber sheared from solar sheep.
For Minnesota-based shepherd Josie Trople, working with solar companies is a way to stay in the livestock business, where producers have notoriously thin profit margins. Trople, 27, who operates Cannon Valley Graziers with her husband, Arlo Hark, also makes hats and socks from the fiber sheared from the grazing sheep. She calls it "solar wool," and it now makes up about a fifth of their revenue — or more. Some solar graziers hope they might even be able to generate and sell carbon credits eventually, adding another revenue stream.
"Our smallest amount of income is from our meat sales," said Trople, whose family company owns more than 100 Rambouillet sheep and oversees hundreds more. "If we want to keep doing that work, how else are we going to be relevant?"