How California's residential solar mandate could misfire
Source: By Ron Dizy, Axios • Posted: Tuesday, May 22, 2018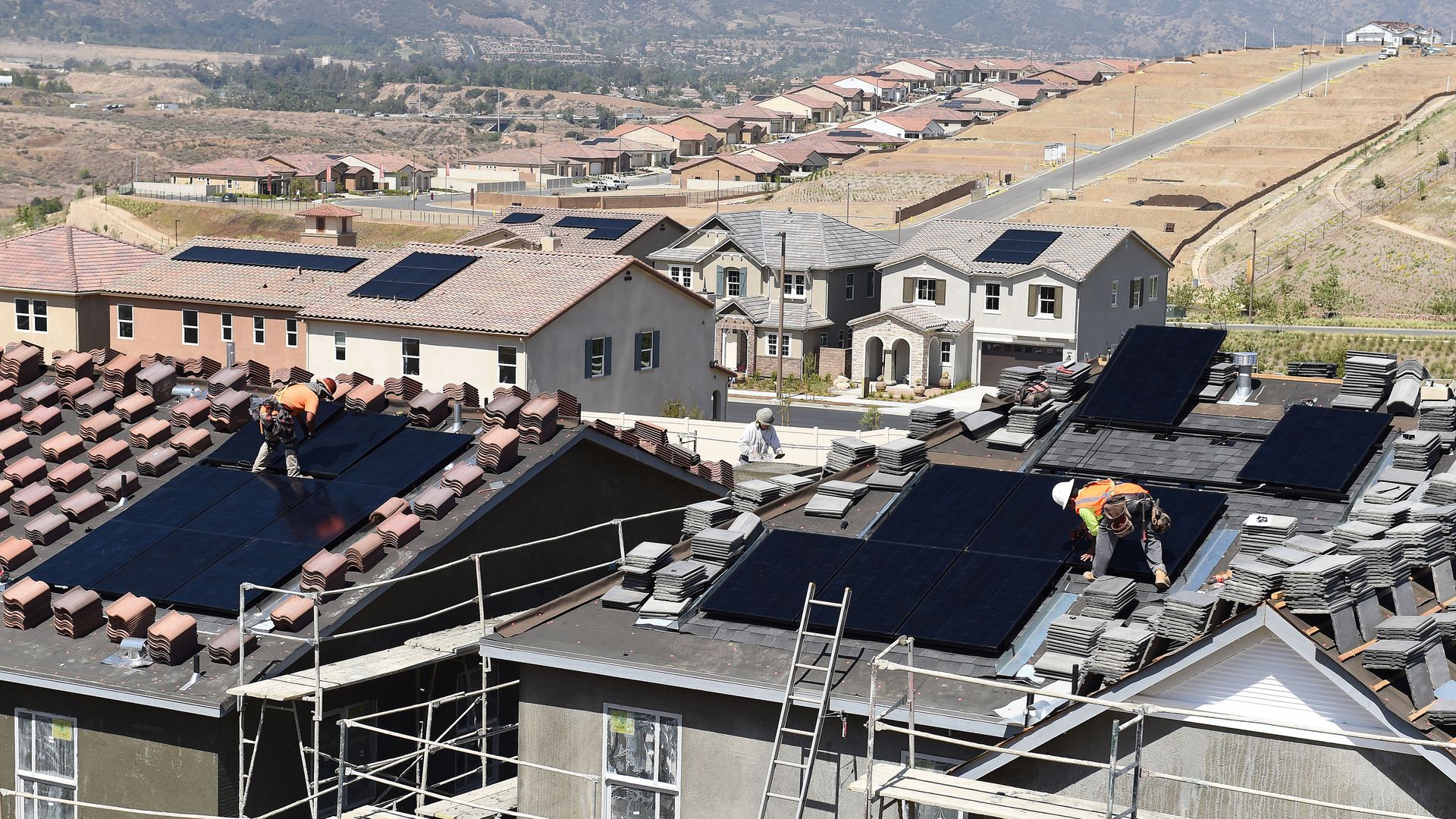 Workers install solar panels on homes in Corona, California. Photo: Will Lester/Inland Valley Daily Bulletin via Getty Images
Earlier this month, the California Energy Commission mandated that all newly constructed low-rise residential buildings must include solar power.
Why it matters: While California prides itself on its leadership on climate change and innovative energy technology adoption, this decision is likely to misfire. Forcing people to install solar panels may actually exacerbate grid problems, creating negative secondary impacts without meaningfully greening the electricity system.
Most experts agree that the electricity grid will become more decentralized, with generation coming increasingly from customer-sited equipment. But even Elon Musk, a vocal proponent of solar roofs, believes that ultimately the grid will still get two-thirds of its supply from large, central generating plants, in part because electricity is much cheaper to produce at scale. Rooftop solar, given its cost disadvantages and small market share, is not the most cost-effective avenue to greening our electricity supply.