Having climate change deniers in the White House doesn't imply US renewable energy industry is dead
Source: By Mona Dajani, International Business Times • Posted: Thursday, February 9, 2017
Donald Trump's presidency has been called the 'Triumph of Climate Change Denial'. His appointment of Myron Ebell to lead the US Environmental Protection Agency, and his open disdain for environmental legislation have been a major blow to renewable energy supporters who hoped that Hillary Clinton would continue former president Barack Obama's work on renewable energy and programmes such as the American Clean Power Plan.
However, it would be a mistake to make conclusions about Trump's future presidential policies on renewable energy based on his statements on climate change. As paradoxical as it may seem to some, it is possible to be a climate change denier, support fossil fuels, and also to promote renewable energy. For the renewable industry, a gloomy forecast is premature.
Trump's support of former Texas governor Rick Perry is a prime example of what the future US energy policy could resemble. Perry has commented that climate change is "so-called science" and also stated that "there are a substantial number of scientists who have manipulated data so that they will have dollars rolling into their projects."
However, a look at the Texas energy policy under Perry (the state's longest serving governor) by the Texas Tribune shows that he strongly supported renewables throughout his term. In fact, Perry made Texas into a leader in wind power and also started projects such as the Competitive Renewable Energy Zone.
The Zone encompassed approximately 3,600 miles and can transmit up to 18,5000 megawatts of power. He also signed legislation that required Texas to increase its renewable energy capacity to 5,880 megawatts, a goal that Texas has since surpassed.
Furthermore, when Perry entered office, the wind power industry in Texas was barely existent. It was he who changed things, while simultaneously strongly supporting fossil fuels and denying that global warming exists.
Moreover, Trump's Secretary of State nominee and former ExxonMobil chief executive Rex Tillerson told lawmakers that the US should remain part of the Paris Climate accord to "maintain its seat at the table", an apparent split from the stance of President Trump.
In Perry's case support of wind energy probably had nothing to do with a secret desire to support climate change policies – it has to do with jobs. The US renewable energy industry currently employs approximately 300,000 Americans. The coal industry employs approximately 65,000.
Even if Trump implements policies to bring back the coal industry, there is no indication that he couldn't also implement policies that would continue to increase the renewable energy industry.
And there is significant room for growth: Currently 29 states have renewable energy portfolio standards that require utilities to use power from renewable sources. New York recently required half of the state's electricity to come from renewable sources by 2030 and even in republican states such as Iowa, which gets more of its power from wind then any other US state, the renewable energy industry is a significant job creator.
Trump has been clear on his plan to increase jobs – continued support for renewables would be an easy area to do that. Some have commented that Trump's support of reforming the tax code may include elimination of key renewable energy incentives such as the production tax credit and investment tax credit.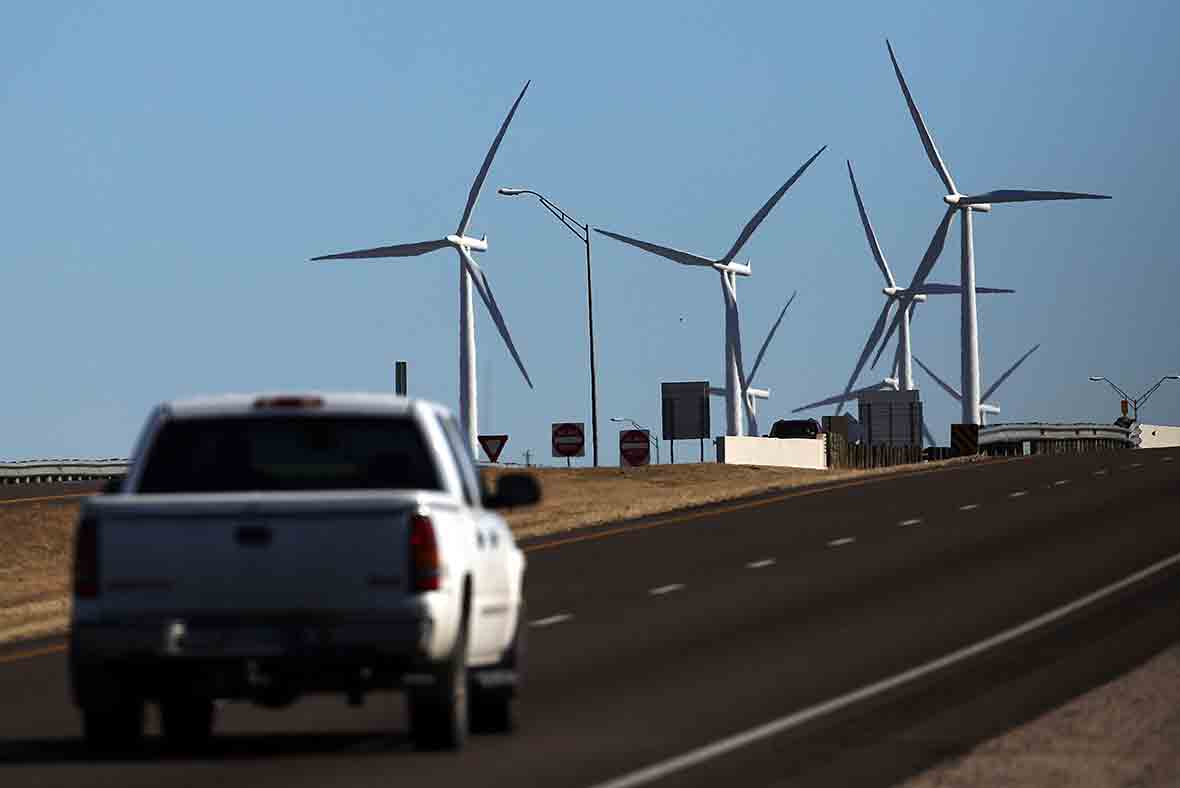 However, the new White House occupant has provided no indication that he intends to cut these specifically, and with broad bipartisan support, no evidence that it would pass.
The impact of the Trump administration on energy is yet to be seen. However, it may be more limited than some expect. According to reports, Ivanka Trump wants to make renewable energy one of her signature issues. She recently coordinated meetings between her father and Al Gore and Leonardo DiCaprio.
DiCaprio emphasised the fact that a shift to clean renewable energy would create millions of jobs. The best way to help a businessman turned President Trump is to focus on the economic opportunities presented by the coming green technology revolution. Furthermore, many US companies including Walmart, have pledged to get half of their energy from renewables by 2025 and their number is growing.
Finally, it's important to note that Trump has appointed both Tesla's chief executive officer Elon Musk to his advisory team and James Mattis as Secretary of Defense. Mattis has been a strong supporter of moving away from using fossil fuels in the military, and instead researching energy efficient technologies.
Musk has been outspoken on his support for renewables, and recently acquired the largest solar energy service provider in the US-SolarCity. After a recent meeting with Trump, Musk commented, "I think we may see some surprising things from the next administration on renewables." If current trends continue, it appears we will.
---
Mona Dajani is a partner in the New York and Chicago, US offices of international law firm Baker & McKenzie. For over 20 years, she has served as the lead lawyer in complex acquisition, financing and development transactions involving energy and infrastructure facilities around the world. Mona focuses her global practice on tax equity, project finance, corporate finance, mergers & acquisitions, portfolio acquisitions, construction and/or restructuring for government and private clients involving energy and clean technology companies.
---