Groups Say Billions Needed To Jumpstart Stalled Wind Energy Development In Maine
Source: By Fred Bever, Maine Public Radio • Posted: Thursday, May 25, 2017
After a decade of rapid growth, wind energy in Maine has hit the doldrums. No big new wind projects are likely to go live anytime soon, and it could cost billions to unlock enough of the state's wind resource — the best in the region — to serve southern New England's thirst for renewable energy.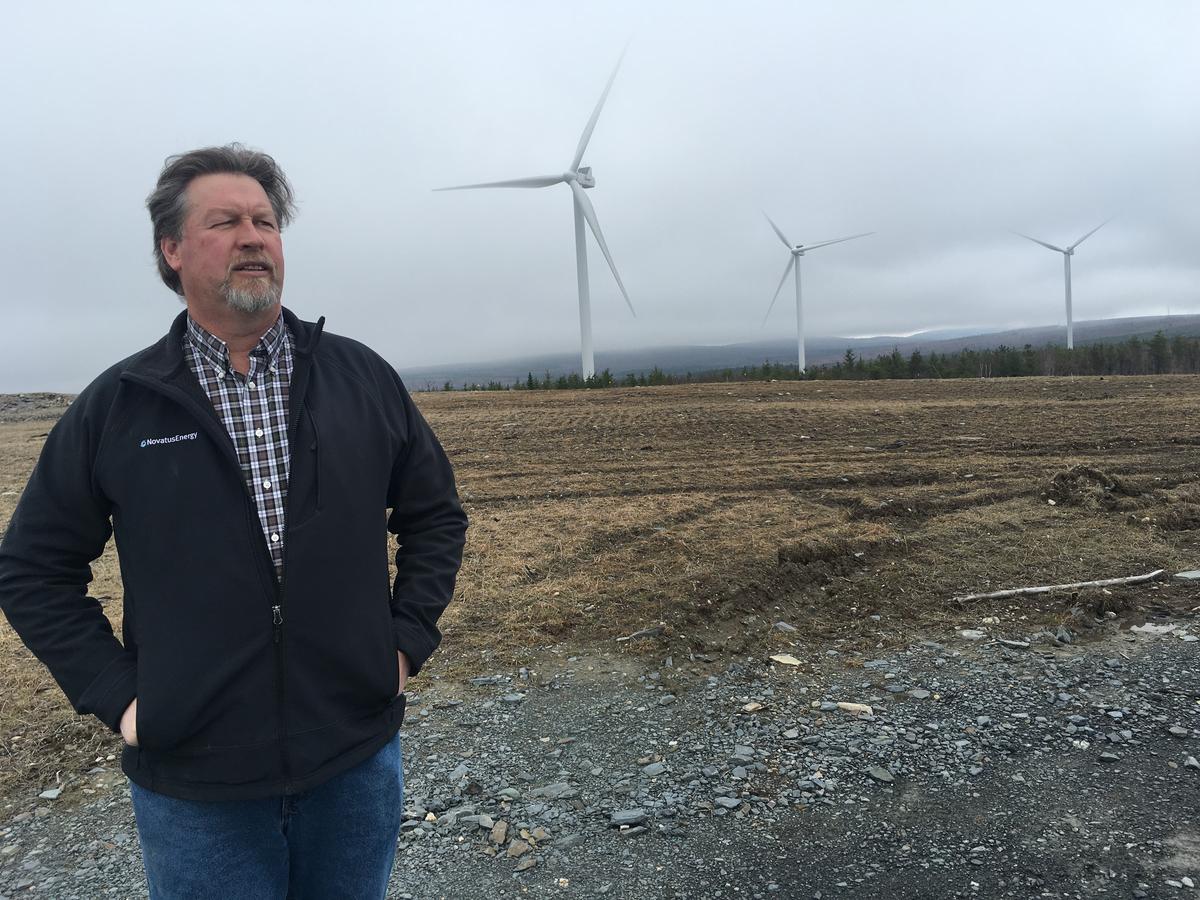 Groups Say Billions Needed To Jumpstart Stalled Wind Energy Development In Maine
Almost every year since 2007, a new wind energy plantation has gone into service in Maine. Last December, New England's biggest-yet joined the mix, spinning 56 turbines from the hills of Maine's Bingham region, about 30 miles east of the Sugarloaf ski resort as the crow flies.
Today, the blades in Bingham turn a slow waltz atop a series of white, 300-foot pylons that string out across the misty ridgelines.
"It's mostly fiberglass. They have a spar that runs through the middle as the main beam support, but they just float on the wind," says Stacey Fitts, who manages the Bingham Wind Plantation and other assets held by Novatus, a J.P. Morgan affiliate that's one of many investors to pick up the pieces after the nation's biggest renewable energy company, Sun Edison, went bankrupt last year.
Wind turbines have proliferated because they serve public policies that require renewable generation in the mix. And developers have focused on Maine because it's the windiest part of New England.
But Maine already has more renewable energy than it needs. So this renewable energy is serving contracts with customers in Massachusetts and Vermont.
"This is a commodity just like our forest products industry or some of the other industries native to Maine. Maine has something that's marketable," he says.
Actually, for the first time in a decade, the product isn't so marketable.
"There doesn't seem to be as wide an appetite for some of these new wind farms in northern New England that there was even just a few years before. And I'm not sure if that's going to change anytime soon," says Dan Dolan, executive director of the New England Power Generators Association.
Dolan and many other industry players note that Maine wind energy projects were shut out last fall when they bid on a big southern New England clean energy power contract. Solar and wind projects closer to the demand centers were the real winners.
Being close to demand matters, because as of now, there's no more room on Maine's transmission system to bring new wind power from remote locations to market.
"It was not designed with the purpose of integrating large quantities of generation," says Al McBride, director of transmission strategy for the region's grid system operator, ISO New England.
McBride says Maine's part of the system was originally constructed to handle local electricity usage, and to connect Maine with New Hampshire and New Brunswick. But the system now has added more than 750 megawatts of wind-generated electric capacity in Maine over the last decade.
Adding much more, he says, would be like crowding an unpaved carriage road with tandem-trailer trucks.
"There's no remaining headroom on the system," McBride says.
His job includes analyzing what kind of infrastructure investments would raise the ceiling enough to allow the safe and reliable addition of new generation.  In the case of land-based wind energy from Maine, preliminary estimates suggest that could be $3 billion and upwards, depending on assumptions about how much renewable energy the region demands over the next 8 to 12 years. McBride and ISO-NE are working up more project-specific estimates now.
That need for costly headroom is at least part of why a northern Maine project twice the size of the one in western Maine, called Number Nine Wind, recently put construction on hold, forcing the abandonment of a contract with two Connecticut utilities. It's part of why, after years of juggling multiple applications for new wind plantations, Maine land use regulators are now handling exactly none.
So while developers consider their next moves, opponents of industrial wind in Maine are taking a tentative breath.
"It's been a good combination to press pause," says Chris O'Neill, a consultant who represents a group called Friends of Maine's Mountains. "But there's still an interest, especially while the production tax credit remains available, by wind developers to sink steel in the ground."
O'Neil says pressure is on for new wind generators to qualify for a federal tax credit that ends soon. And there's another hurry-up that has wind skeptics on alert — a recent Massachusetts RFP seeking enough renewable energy to serve hundreds of thousands of Bay State homes.
Industry players in Maine plan to bid, and they are looking to cut costs by integrating clusters of wind and transmission projects and, they hope, become competitive again for southern New England's renewable energy customers.