Grain Belt Express wind, solar energy project wins approval from Kansas regulators
Source: By Russell Gray, Kansas City Business Journal • Posted: Thursday, June 15, 2023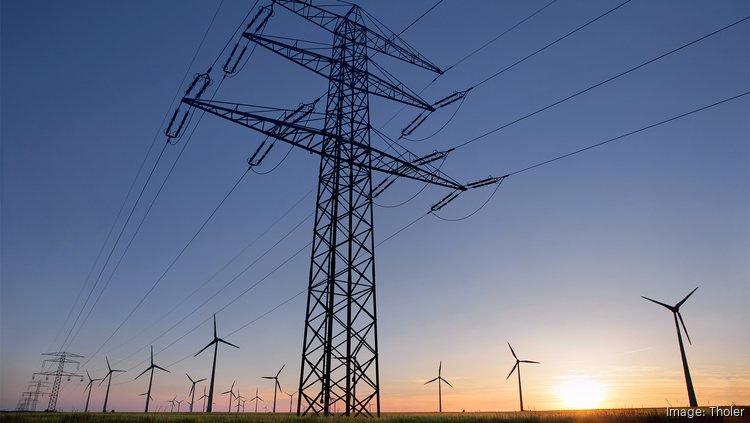 The Kansas Corporation Commission signed off on a plan to accelerate development of a project that aims to deliver wind and solar energy generated in Southwest Kansas to points east, while promising benefits to state residents, too.
The KCC approved a two-phase approach to building and financing the $7 billion, 780-mile transmission line that will allow it deliver economic benefits more quickly, according to a release. The first phase will build a 370-mile portion of the line from Kansas to the "Missouri interconnection point." From there it would run into Illinois and Indiana.
The project has more than 88% of the easements it needs for the Kansas portion of the line and anticipates beginning construction near the end of next year, according to the order from the KCC. Because the first phase stretches inside Missouri, the project can't start construction until Missouri signs off.
The KCC stated that even if the second phase never happens, the first phase still will be able to move wind from Western Kansas to the east, using a line paid for by subscribers, not ratepayers, the order says.
The line will result in 19,350 direct jobs from constructing the line and the new generation it's expected to enable, according to the release. The project also will deliver $8.1 billion in economic activity during construction, $1 billion in cost savings to Kansas consumers over 15 years and broadband to rural communities, according to the Grain Belt Express website. Last year, the developer said it would increase capacity on the line by 25% to 5,000 megawatts.