Following Democratic victories, states up ante on clean energy
Source: By James Osborne, Houston Chronicle • Posted: Tuesday, November 27, 2018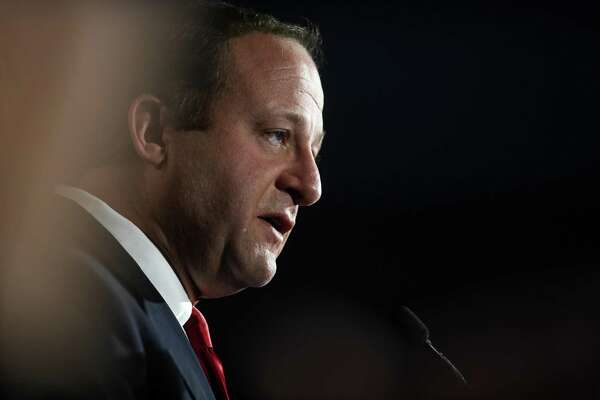 WASHINGTON – President Donald Trump, one of fossil fuels' best friends, faces a backlash against his efforts to unravel government support for renewable energy in state capitols from Maine to Nevada.
In January, Democrats who ran campaigns promising to transition their states away from oil, natural gas and other fossil fuels will replace Republican governors in six states that include Colorado, New Mexico, Wisconsin and Illinois. The election earlier this month did not deliver across-the-board victories for clean energy, with voters in Washington state rejecting a carbon fee and those in Arizona voting no on a referendum for 50 percent renewable energy. But the industry chalked up far more wins than losses.
Those wins include Colorado Governor-elect Jared Polis, who pledged to help bring his state to 100 percent renewable energy by 2040. In New Mexico, one of the country's largest oil producing states, Governor-elect Michelle Lujan Grisham says that state will reach 50 percent of its energy from renewables by 2030.
At a recent event in Washington, lobbyists for the wind and solar energy industries predicted the election would accelerate growth, as this new wave of Democratic politicians put pressure on legislatures to increase renewable energy mandates in the decades ahead.
"This was a seismic shift," said Greg Wetstone, president of the American Council on Renewable Energy, a Washington-based trade group. "When you have pro-renewables governors in office things can happen very quickly."
The Democratic victory comes as the Trump administration continues to seek a government subsidy for coal and nuclear power plants, which, under pressure from cheaper natural gas and renewables, have closed at a fast clip across the country. Such proposals have drawn jeers, not only from clean energy advocates, but also the oil and gas industry.
Pressure building
The pressure on coal and nuclear, meanwhile, is only expected to increase. Technological innovation, along with a huge surge in output from Chinese manufacturers, has driven down the cost of renewables to the point they have made up the majority of new generation installed in the United States for five years running.
A report by the investment bank Lazard released earlier this month found that even without government tax breaks, onshore wind turbines and solar panels generated electricity at the same price or lower than coal and natural gas plants in some markets.
"This [election] puts the brakes on any talk we're going to take away support for renewable energy," said Amy Myers Jaffe, a senior fellow at the Council on Foreign Relations, a think tank in New York. "People are in favor of [climate change] solutions if they are sure it would work. States put in renewable energy and everyone's light are still on."
The continued rise of solar and wind energy presents an existential threat to the Texas oil and gas industry, which, facing forecasts of shrinking gasoline demand, is banking on selling more natural gas to power plants as world economies reduce carbon emissions
Oil executives hope that the renewable pledges of the Democratic governors-elect are just campaign promises, not to be taken too seriously. And they take heart in politicians such as Polis in Colorado, who, despite his clean energy platform, also opposed a referendum putting restraints on oil and gas drilling in his state.
"They took on this platform, knowing it was an easy box to check given their base. But I wouldn't read too much into it," said Steve Everly, an energy consultant and spokesman for the advocacy group Texans for Natural Gas. "It's easy if you're coming into an office, at most for eight years, and say this is what we're going to do in 2050."
Even if they do commit to renewables as pledged, the new governors will face a gauntlet of public utility commissions, state budget fights, shifting public opinion and an entrenched utility sector that commands tens of thousands of jobs around the country and spends heavily on lobbying legislatures and state-level political campaigns. .
Already, fossil fuel interest are lobbying to roll back government support for wind and solar energy, setting up fights in Washington and state capitols including Austin.
In Illinois, where Governor-elect J.B. Pritzker has called for 50 percent renewables by 2025, a large nuclear power sector along with ballooning public debt are likely to make meeting that target near impossible, said Colin Smith, an analyst with the research firm Wood Mackenzie.
No guarantees
"The political landscape is improved for wind and solar, but it's by no means a guarantee," he said. "In a lot of these areas, 100 percent renewable targets might not be realistic. But at the very least we're seeing a picture where there's going to be a lot of demand for additional renewables in these states."
Already wind and solar developers in Texas are gearing up for a lot more work. In some ways, they say, the growth was inevitable. Falling costs of wind turbines and solar panels, along with increasing societal pressure on corporations to shift to cleaner energy, are driving demand for more solar installations and wind farms.
And with advances in battery technology, the days of a cost competitive home battery system linked with rooftop solar are not far off, said John Berger, CEO of the Houston solar developer Sunnova. If that prediction proves out, that could move consumers to renewables long before the clean energy targets set by state governors.
"Those people who think batteries are 10 years away, I don't know if it's going to take two years," Berger said. "It really doesn't matter who's in the White House or Congress. We're going to win."
james.osborne@chron.com