Fine Print on Labor in US Climate Bill Complicates Rush for Tax Credits
Source: By Ari Natter, Bloomberg • Posted: Monday, January 23, 2023
Claiming the full value of the credits hinges on pay and hiring rules that are unclear or hard to meet, companies say.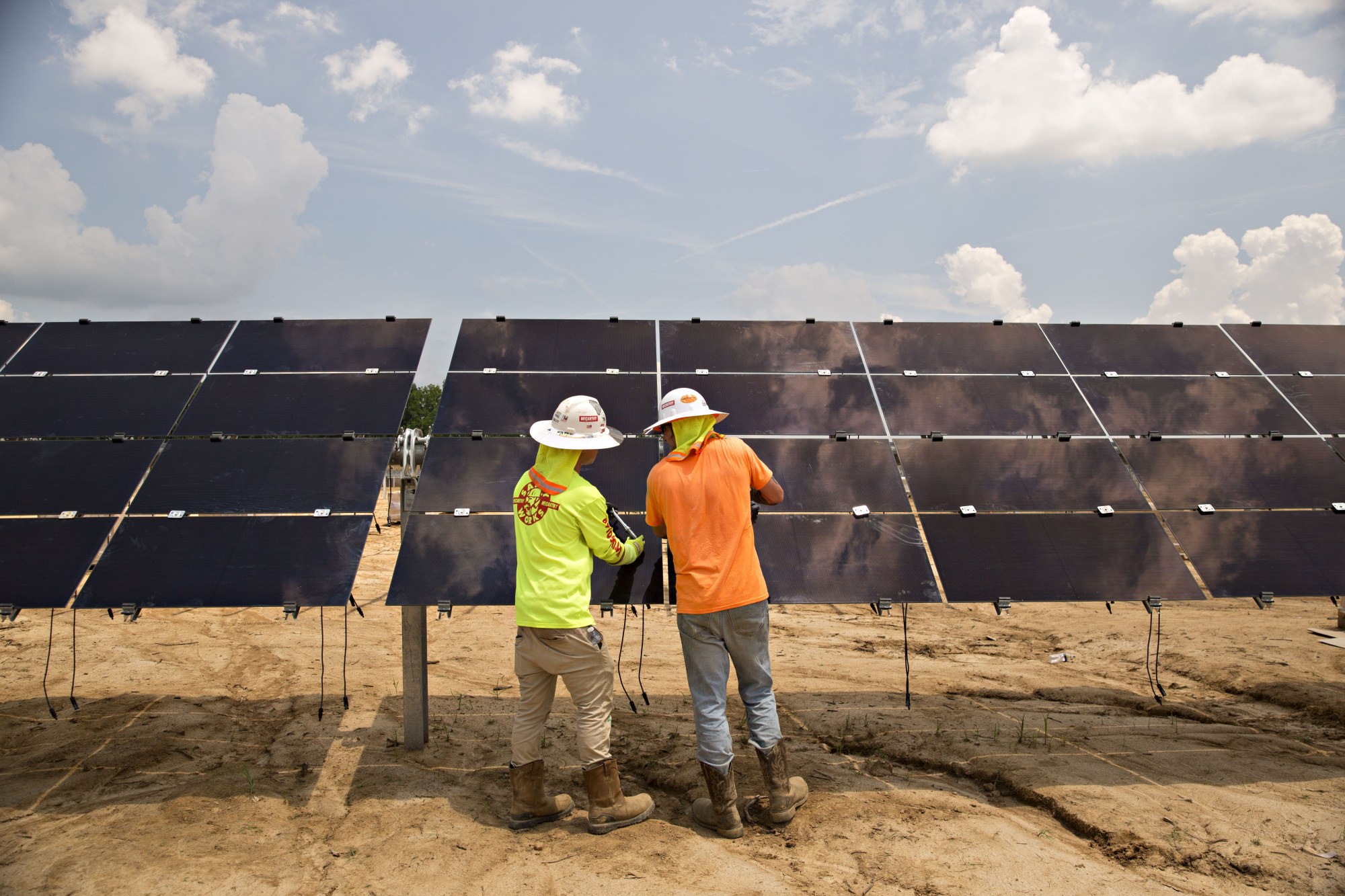 The  historic US climate bill boosted tax credits for clean energy sources ranging from hydrogen to nuclear power, offering subsidies worth hundreds of billions of dollars. But there's a catch buried in the law: Projects that don't meet certain new wage and labor requirements only get a fraction of the credit.
In order to get the full value of a 30% investment tax credit for the construction of solar power, fuel cell and other clean energy projects, developers must pay workers at least a wage level set by the US Department of Labor and use a minimum share of labor from workers who are in registered apprenticeship programs.
Projects that don't meet those requirements only get a 6% base rate. The rules apply to other Inflation Reduction Act credits as well, including a production tax credit commonly used for wind projects, tax incentives for carbon capture projects and new tax subsidies for hydrogen and nuclear power.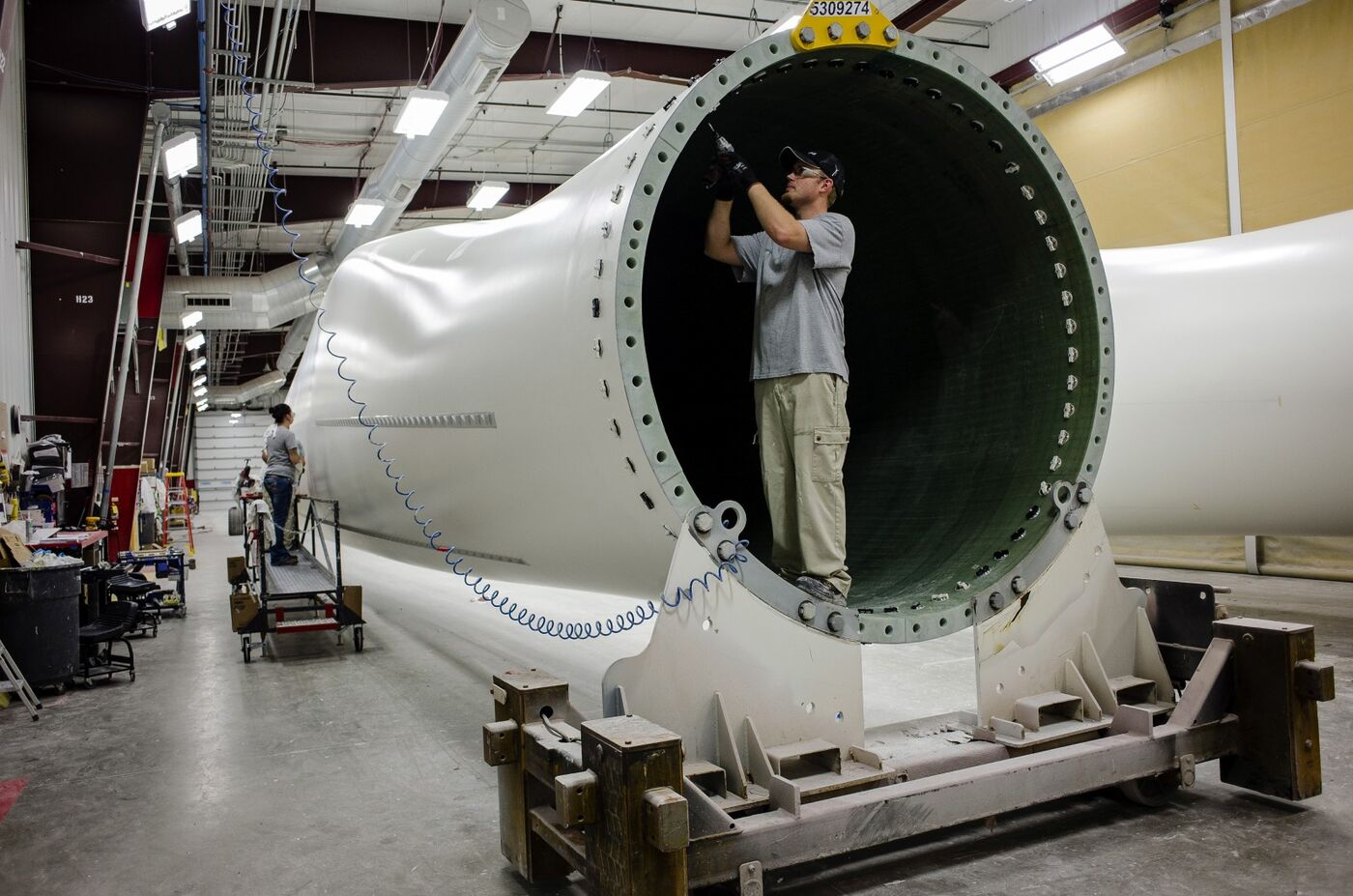 Meeting the pay and hiring thresholds, which go into effect for new projects later this month, isn't going to be easy, say renewable energy and construction trade associations.
"Those goals are nearly impossible to meet," said Brian Turmail, a vice president with the Associated General Contractors of America, referring to the apprenticeship requirement.
Abigail Ross Hopper, president of the Solar Energy Industries Association, said the provisions are "workable" but the industry needs more guidance from the federal government and that "there must be some recognition that in some parts of the country the infrastructure is not yet set up, and there may not be sufficient apprenticeship programs in some states."
Under the law, in order to get the full value of the credit, 12.5% of a project's labor hours starting Jan. 29 must be from "qualified apprentices" participating in an apprenticeship program registered with the Labor Department or a state equivalent. The threshold increases to 15% next year.
The apprentice requirement is a novel way to ensure IRA funding is used for paid on-the-job and classroom learning as the law brings about job growth in the clean energy sector, said Jason Walsh, executive director of the BlueGreen Alliance, a coalition of environmental and labor groups that backs the new standards.
"While solar, wind and other renewable energy sectors have been some of the fastest-growing sectors in our economy, they have not always consistently delivered family-sustaining jobs, particularly in the construction industry," Walsh said. "We think it is entirely appropriate that in exchange for the credits there are requirements in place that lead to high-quality jobs."
The White House calls the requirements a "bet on American workers." "President Biden is committed to helping working families access good-paying jobs, and is proud that the Inflation Reduction Act incentivizes prevailing wages and hiring apprentices, prevents companies from ripping off workers, and boosts American manufacturing and competitiveness," said Michael Kikukawa, a White House assistant press secretary. Kikukawa adds that the administration is investing in apprentice programs.
But developers in the clean energy and construction industries are balking at the rules, arguing that they're unrealistic because of the limited number of apprentices. There were close to 600,000 active registered apprentices nationwide across all industries in 2021, according to the Labor Department, with numbers varying significantly from state to state.
"We are not going to have workers that meet that requirement," said Allison Nyholm, a vice president at the American Council on Renewable Energy, a trade group that represents renewable project developers such as NextEra Energy Inc. and Orsted A/S. "We were already in need of qualified workers and this just exacerbates the need for workers to build out projects."
The legislation does provide a "good faith" exception for the apprenticeship requirement, if companies are either rejected by a registered apprenticeship program they approach for hiring or if the program fails to respond within five days. But questions about the logistics of that exception remain.
The US Treasury Department said it plans to issue additional guidance and regulations on the rules.
"Treasury is working to ensure clean energy jobs are good-paying jobs and workers are trained to fill openings in these growing industries," a spokesperson said. "Implementation of the Inflation Reduction Act is an ongoing process and Treasury is continuing to engage with stakeholders."
The IRA also requires developers to pay both construction workers and project operators prevailing wages, or the average wage of similarly employed workers in specific occupations as determined by the Labor Department.