European Power Prices Fall Below Zero With Green Power Boom
Source: By Will Mathis, Bloomberg • Posted: Sunday, July 16, 2023
Consumers could be paid to consumer electricity Saturday Soaring renewable production sends power prices negative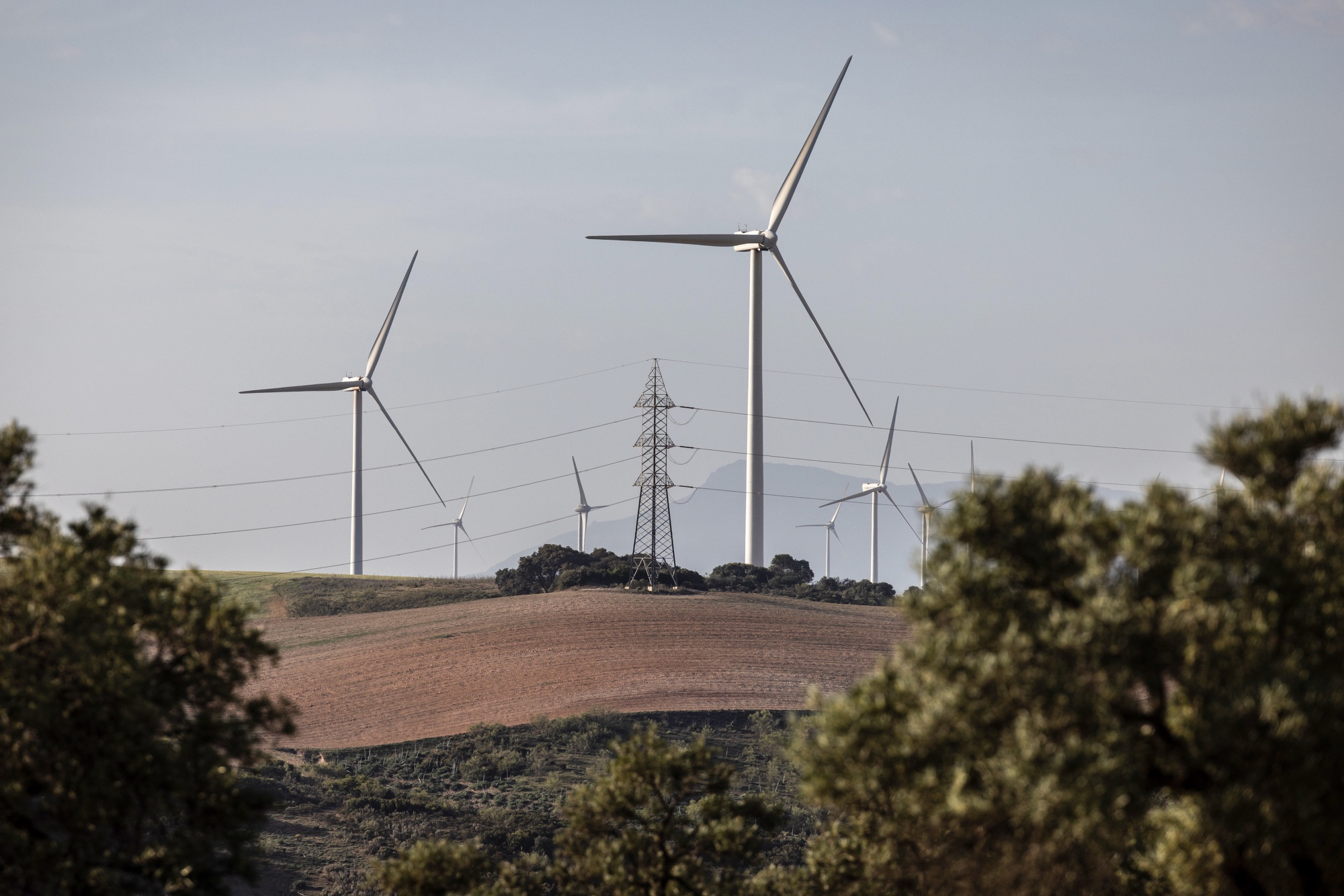 Electricity prices across Europe are set to fall below zero this weekend as the continent experiences a surge of summer winds combined with the peak season for solar generation.
The sub-zero prices are a preview of what's to come for European power markets if a flood of planned renewable power production isn't met with a shift in demand. The hope is that eventually larger electric car fleets, smarter grids and better battery technology will catch up, but for now the mismatch is a headache for policy makers and companies.
The risk is that a prolonged slump in prices could undermine the case for future investments, add costs for consumers and waste energy that could be used to cut demand for polluting alternatives.
Data from Epex Spot SE on Saturday show electricity prices for much of Sunday are negative in nearly a dozen countries including the UK, Germany, the Netherlands and France. That's the second day in a row of widespread negative prices after power dropped below zero in the middle of the day Saturday in those countries as well. In the Netherlands, the price is set to be as low as -€73.76 per megawatt hour Sunday afternoon.
Negative prices aren't new, but are happening more frequently this summer after Europeans added a record amount of solar panels to the power grid last year to cut demand for expensive natural gas. The new production helped the EU hit a milestone earlier this summer when monthly solar power surpassed electricity generation from coal for the first time.
With the solar build-out set to break records every year for the rest of the decade as panel prices plunge, the only way to address negative pricing is to make power consumption smarter.
"Negative pricing is an important signal in the electricity system to incentivize flexibility and storage, which is critical to a modern-day electricity system," said Tom Haddon, a consultant at Arcadis LLP based in Cardiff. "At the moment negative pricing is a bug, but it should be a feature."
That means that power system will have to adapt. Soaring amounts of cheap renewable power that's concentrated in just a few hours of the day can increase the cost for the power grid operators to balance the system. Ultimately those costs end up spread out on customers' bills.
Ideally, when renewable power is abundant and prices low, households and businesses could ramp up consumption to help limit costs for grid operators to keep the system in balance and use as much green energy as possible.
There are some early examples of that in practice already. Residential power supplier Octopus Energy in the UK has over 150,000 customers on contracts designed to enable EV drivers to charge up when electricity is cheapest and greenest, usually overnight.
Last week, Britain's grid operator highlighted possible shifts in when people charge EVs or heat their homes with electric heat pumps as a key step. Large-scale demand, like from hydrogen electrolyzers could also one day ramp up production to store the energy to use later.
Read more: Solar Power Investment to Surpass Oil Production Spending