Energy Transition Is 'More Profound Than the Internet,' Says John Podesta
Source: By Kendra Pierre-Louis, Bloomberg • Posted: Thursday, April 27, 2023
The White House's clean energy advisor said climate change will usher in an economic transformation "on a size and scale never heard of in human history."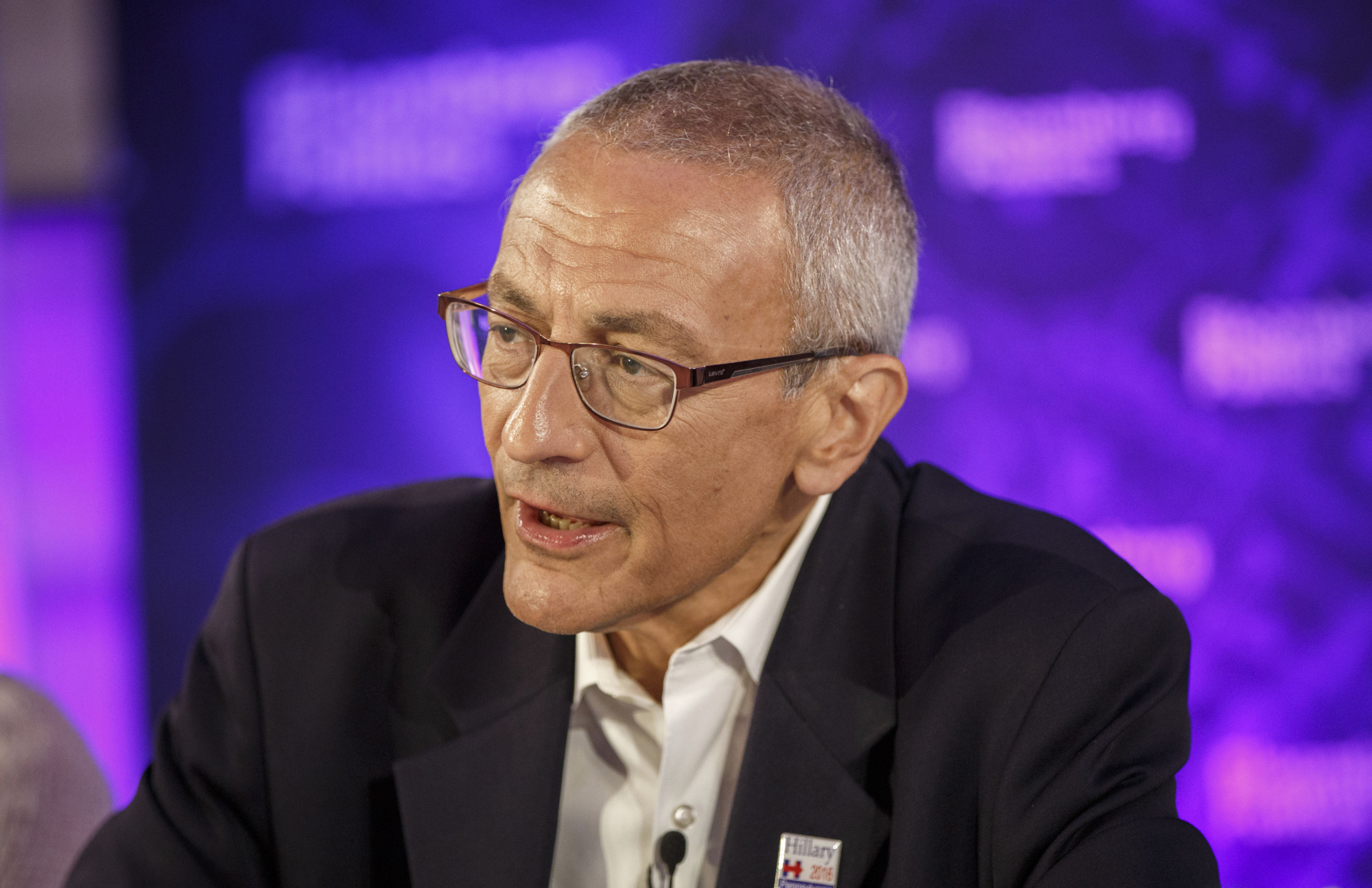 When humanity looks back on this period in history, it will be seen as an inflection point in the climate crisis, White House advisor John Podesta said at the Bloomberg Green Summit on Wednesday. A Democratic strategist who joined the Biden administration last year as senior advisor on clean energy innovation & implementation, Podesta said climate change is ushering in "a transformation of the global economy on a size and scale never heard of in human history." 

"I lived through seeing the power of what the internet did, and what communications and information technologies are impacting," Podesta said during an on-stage interview. "I think this is even more profound than that."
Podesta, who has also served as a chief of staff to former President Bill Clinton and a climate advisor to former President Barack Obama, is now tasked with overseeing the implementation of the Inflation Reduction Act, which passed in the US last year. The IRA's $374 billion in credits and incentives for carbon-free development makes it the country's largest climate investment ever. One analysis found that, if fully implemented, the IRA will cut US greenhouse gas emissions 37% to 41% from 2005 levels. The Biden administration has pledged to reduce greenhouse gas emissions by 50% from 2005 levels by 2030.
Getting there will be complicated, but Podesta cited relatively broad support for clean energy among the American public, as well as innovation momentum to build on. Technologies that include electric vehicles and solar energy are increasingly mature, making them in some cases cheaper to build and operate than those powered by fossil fuels.
"We're taking advantage of trends that were already there, but the climate crisis requires us to accelerate that," Podesta said, adding that the tenor of the conversation about solutions shifted when "we stopped asking what we should shut down and started asking what we need to build."
Despite his optimism, Podesta made clear that challenges remain, including transitioning the workforce and winding down oil and gas infrastructure. Shifting to clean energy quickly enough to meet climate goals will require simplifying solutions where possible.
Politics are also a factor, Podesta said, as entrenched interests and the proliferation of dis- and mis-information make it more difficult to disrupt the status quo. "The Republicans right now, as we're speaking, are trying to push a repeal [of the IRA] through the House," he said. "I don't think the American people support that. I don't think their constituents want that; there's so much investment taking place now in red states."
One of the biggest emblems of investment spurred by the IRA is the nascent "Battery Belt," spanning from parts of Michigan through Tennessee and Georgia — a reference to the growing number of factories and plants there dedicated to the hardware behind electric cars. Many Battery Belt states are represented by Republicans officials who have otherwise pushed back on clean energy. 

To those Republicans, "The president said in this year's State of the Union, 'I know you didn't vote for this bill, but I'll see you at the end at the ribbon-cutting,' " Podesta noted. "And there's truth to that, there's power in that. Because these members are embracing the investment even as they're trying to repeal the essential support that resulted in global partners coming and saying, 'The United States is a great place to invest in.'"
Read More: Red States Reap Rewards From Biden's Climate Package