Elon Musk Is About to Meet His Giant Battery Deadline
Source: By Perry Williams, Bloomberg • Posted: Tuesday, November 28, 2017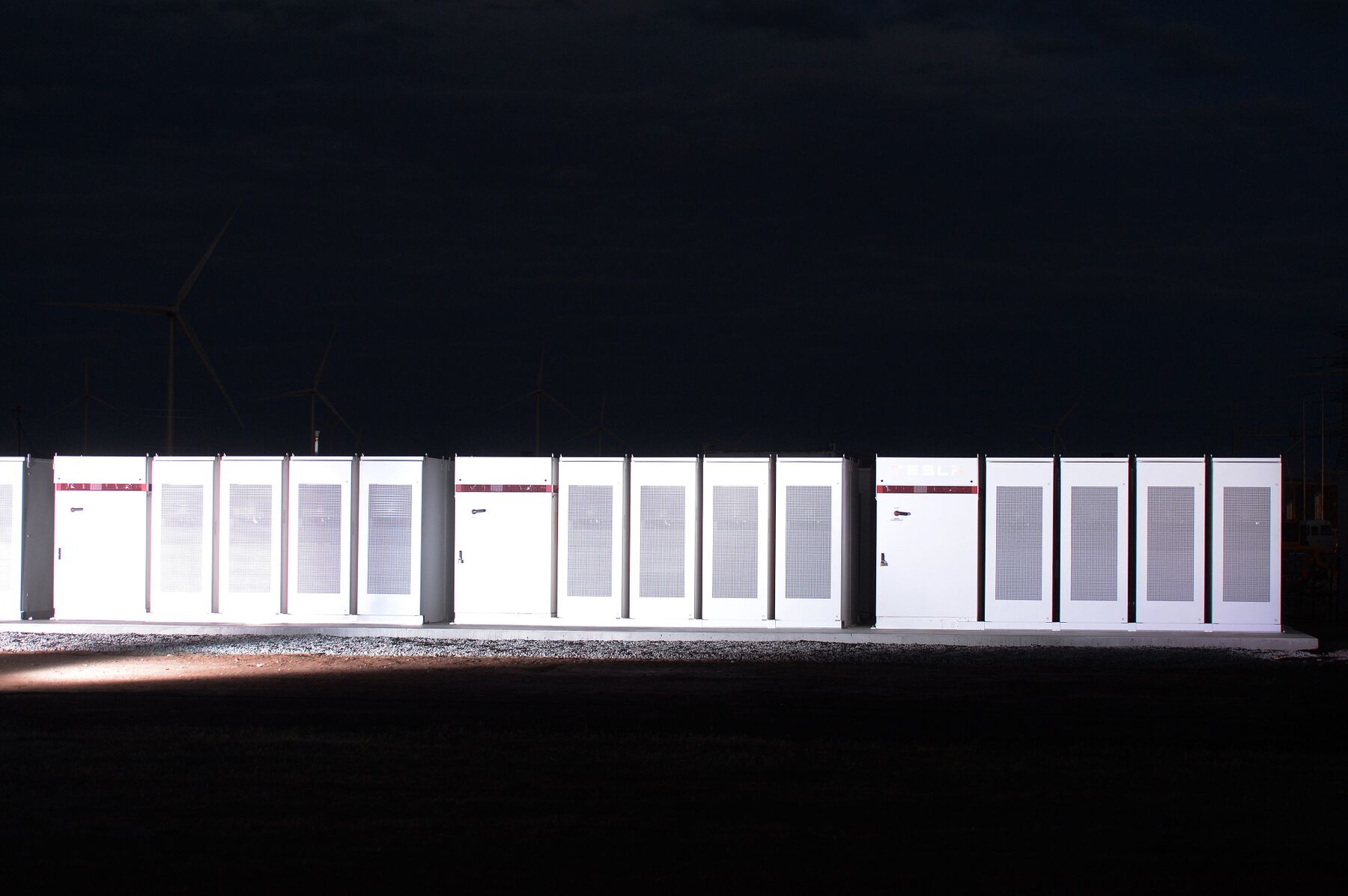 Elon Musk's giant battery will go live in the South Australian outback by Dec. 1, making good on the billionaire's pledge to help avoid crippling power shortages during the state's summer season, regulators said.
The connection for the 100-megawatt storage facility near a wind farm north of Adelaide is on schedule and will go online by Friday, according to a report by the Australian Energy Market Operator released Tuesday. Tesla Inc. power packs were fully installed on the site last week and the facility started charging for the first time Saturday.
The world's biggest lithium-ion battery will help the state maintain constant power to the grid and provide emergency back-up capacity, AEMO said in the report, which detailed its preparations to ensure the nation's electricity market functions adequately during the peak-demand season.
"Given the unprecedented nature of the technology, it has been necessary for AEMO to update a number of its models, processes and systems to register and connect the battery in the National Electricity Market," the regulator said.
After blackouts spurred a nationwide debate about the security of Australia's energy supply, Tesla's futurist chief executive officer made a bet on Twitter that he could install a 100-megawatt storage facility within 100 days or it would be free. The clock started ticking at the end of September when the contract was signed.
Musk's battery system is designed to overcome one of the main obstacles to a bigger role for renewable power sources — reliability falters when the wind stops blowing or the sun stops shining. Batteries store up power and then release it steadily to the grid when generation stalls.
Summer is the period of highest energy usage for most of Australia as soaring temperatures, bush-fires and storms place extra pressure on the nation's power grid. About 2,000 megawatts of new power capacity will be available to the market this summer, AEMO said in the report. That will compensate for the loss of Engie SA's 1600-megawatt Hazelwood coal-fired power plant in Victoria, which closed in March and raised the risk of fresh electricity-supply disruptions to the network.