Clean power agreement could spur $1.2 billion in wind, solar energy projects in Nebraska
Source: By Paul Hammel, Omaha World Herald • Posted: Wednesday, January 6, 2021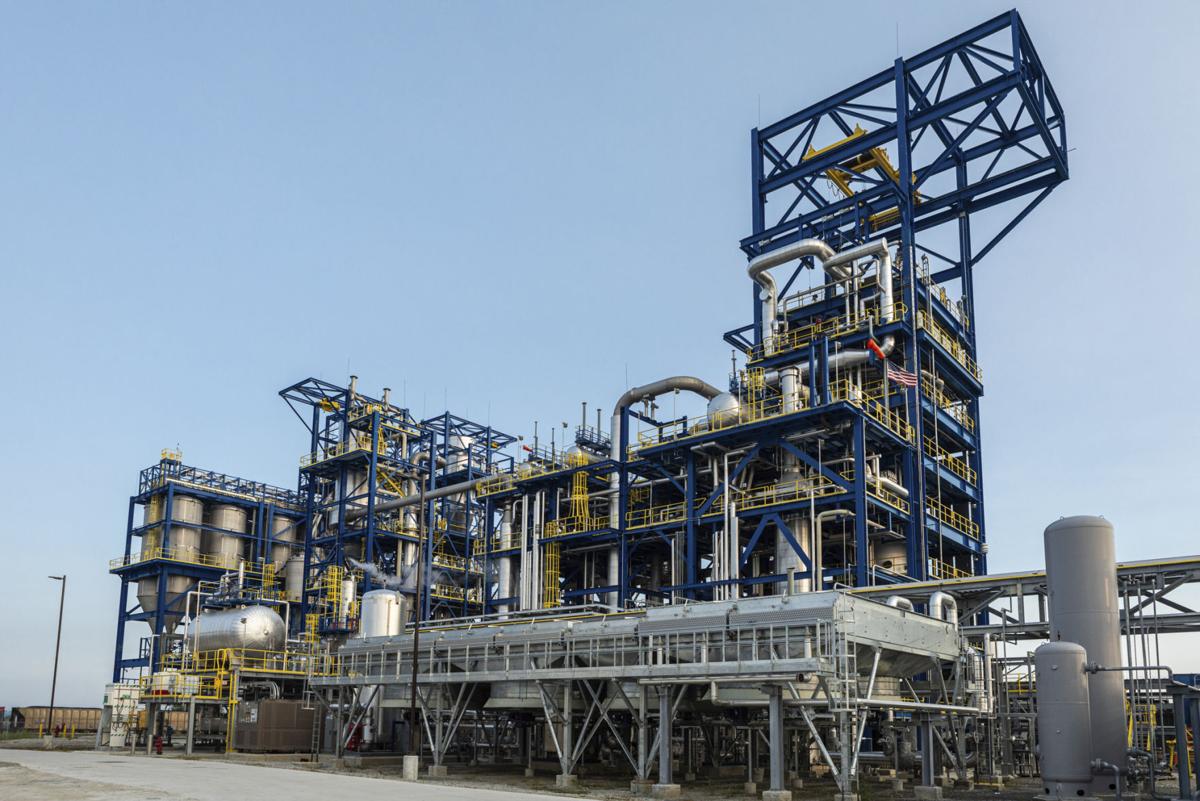 LINCOLN — Up to $1.2 billion in new wind and solar energy projects could be spurred by an agreement to provide 100% renewable energy for a proposed carbon black/anhydrous ammonia plant near Hallam, officials said Monday.
Gov. Pete Ricketts joined officials of plant developer Monolith Materials, the Nebraska Public Power District and the Norris Public Power District to announce an intent to purchase power agreement the governor called "a win-win-win for everybody."
Monolith, when its plant is fully expanded in 2025, would become the largest electric consumer for NPPD, requiring 2 million megawatt-hours a year, according to NPPD President and CEO Tom Kent.
Kent said that the expected new development would double NPPD's current renewable energy production and would provide enough power to supply the needs of Lincoln.
"It's a big step forward for us," he said.
Monolith announced plans in 2015 to manufacture "carbon black" — a product used in car tires, paint and rubber belts — from natural gas and to use hydrogen produced by the plant to produce clean energy at NPPD's Hallam Station power plant. It was billed as the nation's first power plant of its kind.
Using hydrogen to produce fertilizer proved to be more profitable, Monolith CEO Rob Hanson said, adding that the plant would be able to provide half the state's need for anhydrous ammonia.
"We're a startup," Hanson said. "We go where the economy takes us."
But Hanson said Monday that the company's latest groundwater modeling indicates that a local aquifer can easily supply the 1,000 acre-feet of water per year needed by the plant.
"We're not perfect, but we generally live up to our commitments," he said.
Kent of NPPD said proposals for the new wind and solar projects will be sought in March. Agreements should be signed by Sept. 1. He said the expectation is that the new projects would be based in Nebraska, but the new power could come from anywhere in the multistate Southwest Power Pool.
Hanson said that the water-use projections of Monolith are now being reviewed by the Lower Platte South Natural Resources District. He said he hopes approval comes in the next couple of months.
Monolith, Hanson said, expects to ship its first carbon black early this year. It has invested $100 million so far at the Hallam facility, which he says employs nearly 100 workers, employment that could ramp up to 700 eventually.