Chinese Solar Maker Longi Mulling U.S. Plant as Tariffs Loom
Source: By Brian Eckhouse, Bloomberg • Posted: Thursday, November 16, 2017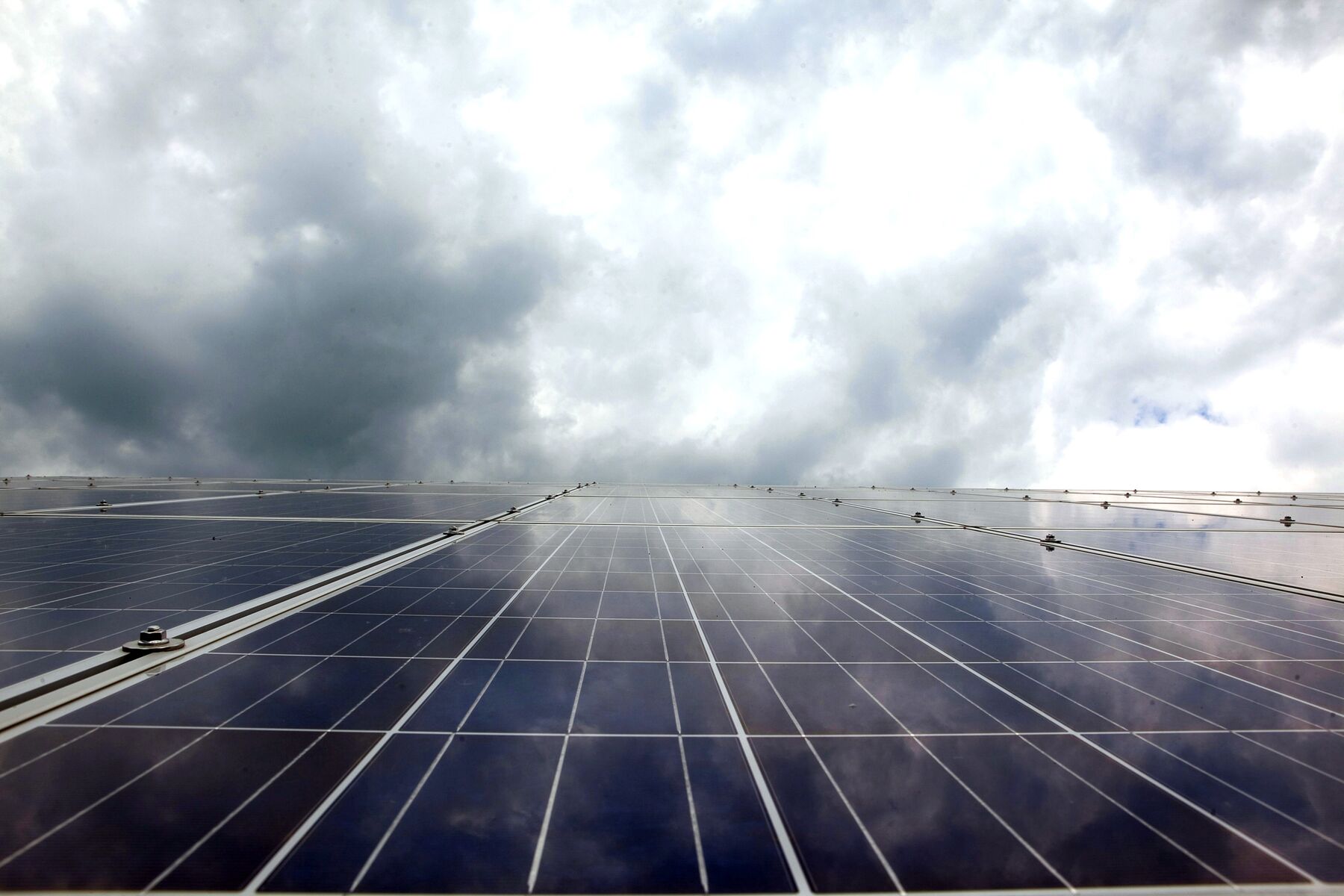 Photographer: Krisztian Bocsi/Bloomberg
Longi Green Energy Technology Co., a Chinese solar manufacturer, is considering opening a U.S. factory, a decision that may hinge upon the looming threat of import tariffs.
Longi began evaluating the move before a U.S. trade case was filed in April seeking tariffs to protect domestic manufacturers, Archie Flores, general manager of the Xian, China-based company's U.S. unit, said in a phone interview Wednesday.
The company is evaluating multiple sites for a cell and module plant, and potential state incentives would play an important role in any decision, he said. Another major factor are the results of the trade complaint, filed by the bankrupt Georgia-based solar manufacturer Suniva Inc. under Section 201 of the Trade Act of 1974.
"Our analysis has become more complex," Flores said. "We can't make an investment decision without knowing the 201 tariff rate, and know how long it would be implemented for."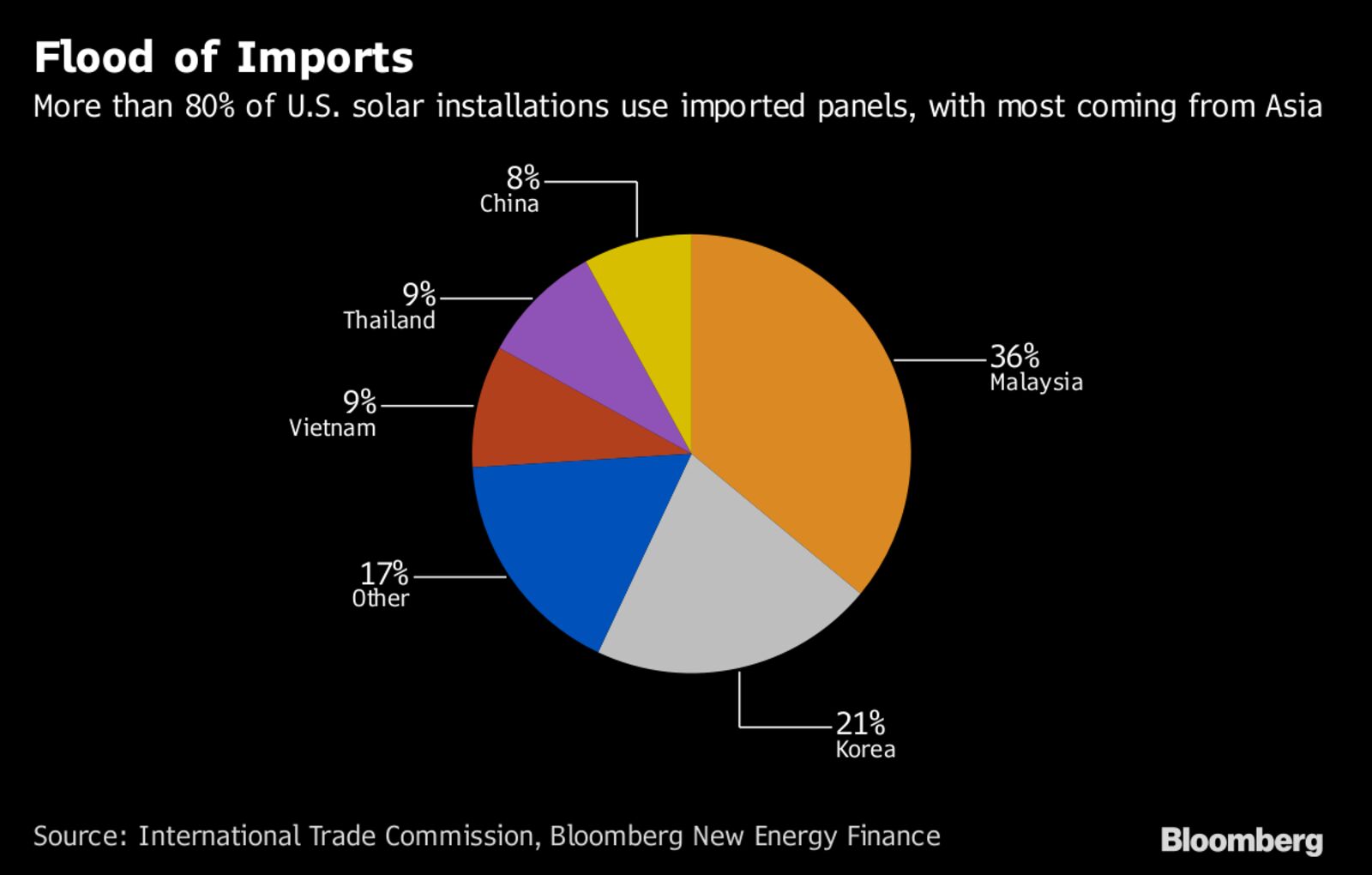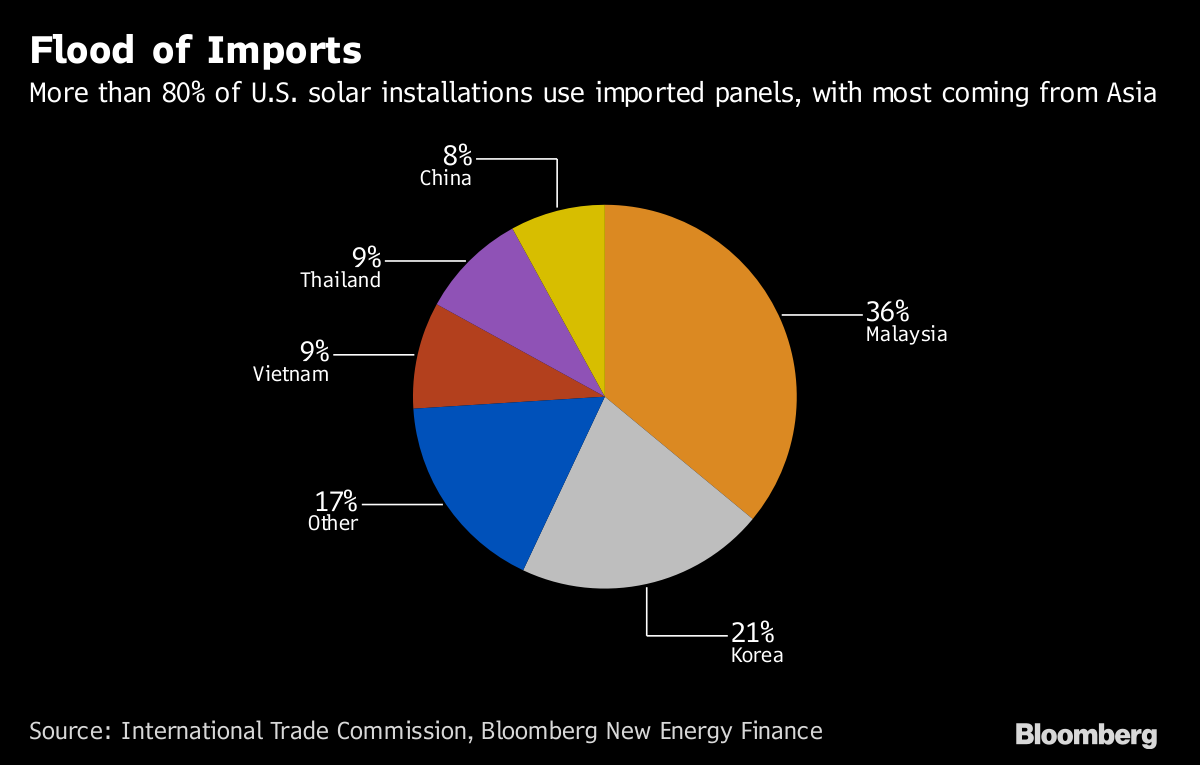 The U.S. International Trade Commission last month recommended tariffs of as much as 35 percent on imported solar panels. President Donald Trump has until mid-January to make a final decision.
Longi shipped 2.5 gigawatts of monocrystalline cells and panels last year and had 7.5 gigawatts of manufacturing capacity at the end of 2016. Monocrystalline silicon is more pure than the more widely used multicrystalline silicon. It's used for more efficient products, but is also generally more expensive.
Besides being exempt from trade duties, a U.S. factory would have other benefits, Flores said. He declined to say how big a plant is under consideration.
"The made-in-the-U.S. concept is a very powerful motivation for some offtakers," he said.