China Takes Its Climate Fight to the Rooftops
Source: ByBloomberg News • Posted: Tuesday, March 28, 2023
One in five solar panels installed worldwide last year were mounted on a Chinese roof, putting households at the forefront of efforts to decarbonize a top emitter.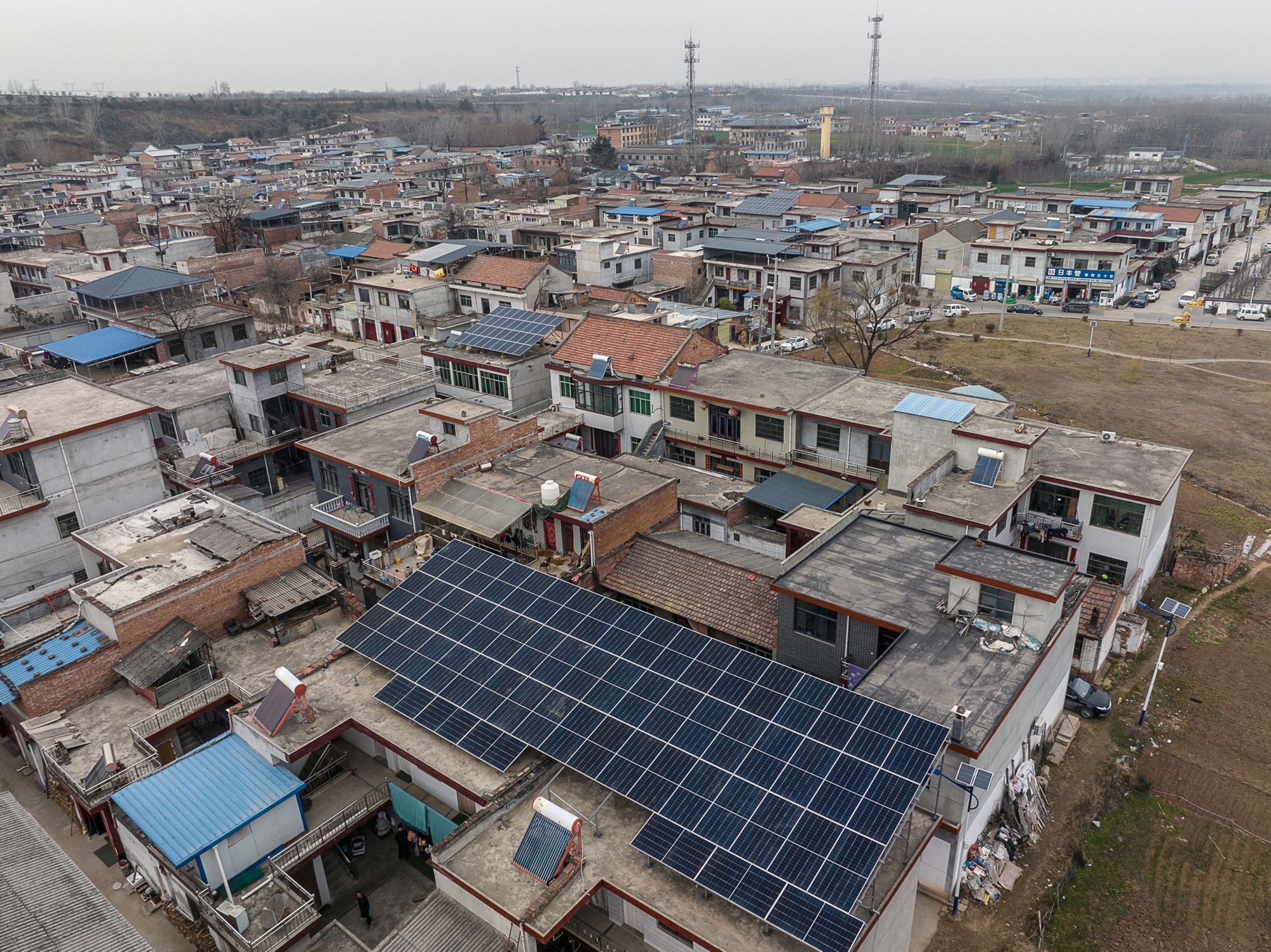 On the rooftop of his home beside green onion and wheat fields in China's Shaanxi province, Li Lifeng has installed dozens of solar panels that glisten in the winter sun. For the past five years, he's been among more than 2.4 million Chinese homeowners each doing their own small part to clean up the world's biggest source of planet-warming carbon emissions. 

Most of that rooftop solar has been added in the past two years, as China offered support for local governments to boost installations, and raised power rates to businesses, making generating their own electricity more attractive. The resulting renewables boom saw China build more small-scale solar last year than the total new clean power capacity in any other country. Roughly one of every five panels installed worldwide in 2022 was fixed atop a Chinese home or business.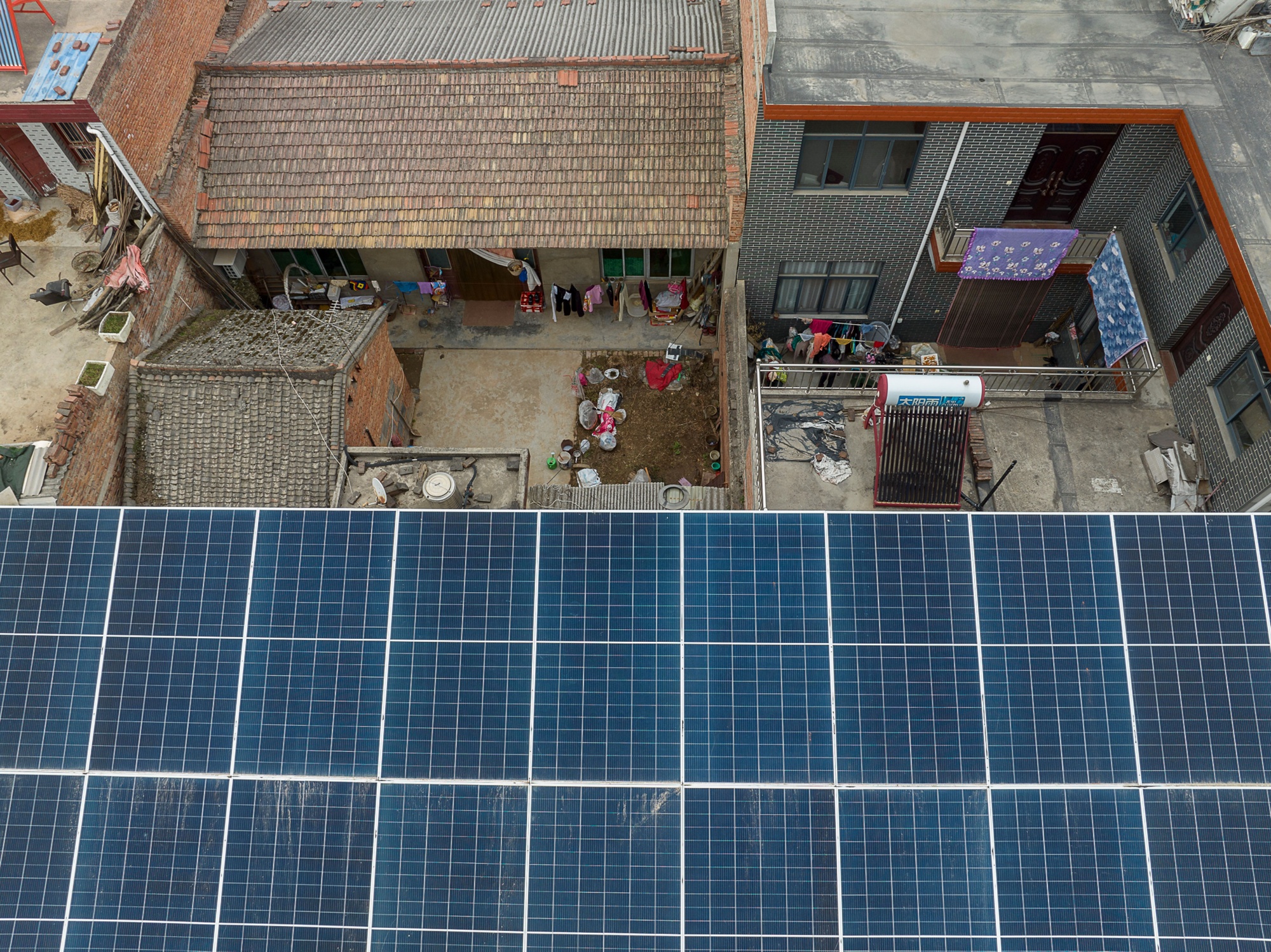 For Li, the decision was financial. The 52-year-old owns a noodle shop and two rowhouses about an hour outside of Xi'an in central China. With one son about to get married and another preparing for college, he and his wife wanted to secure another income source before they retired.
Since connecting its first panel to the grid in early 2018, Li's family has made more than 62,000 yuan ($8,963) selling clean electricity. "You can't get this much return putting money in the bank," Li said.
China already has the world's biggest wind and solar fleets but its electricity grid remains heavily reliant on coal, the dirtiest fossil fuel. A spike in energy prices after Russia's invasion of Ukraine and prolonged droughts that hit hydroelectric generation prompted China to ramp up coal-fired generation last year, even as it raced to expand renewables capacity.
If the world's second-largest economy is to meet President Xi Jinping's goal of reaching net-zero by 2060, however, it'll have to do more to phase out fossil fuels and reduce greenhouse gas emissions.
The government is already constructing vast wind and solar farms in the country's sparsely-populated inland deserts, but the infrastructure needed to connect them to the megacities of central and eastern China is costly and not fully built.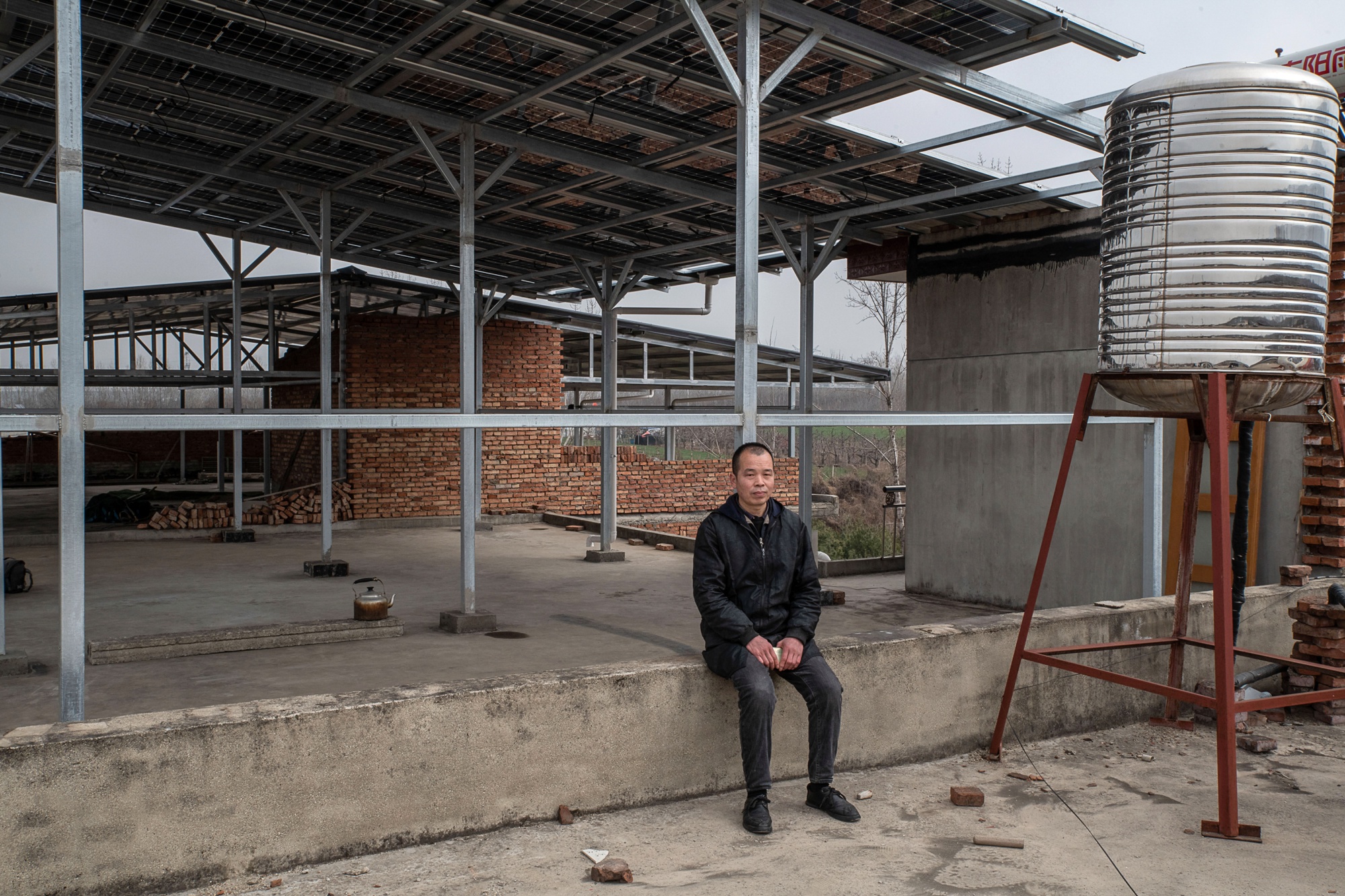 Space to erect utility-scale renewables is running out in more densely populated regions, especially coastal provinces like Shandong and Hebei. The government is also under pressure to balance the energy transition with a separate initiative to preserve natural habitats after decades of rampant industrialization.
So it's weaponizing the country's rooftops in the climate fight instead.
China added more than 51 gigawatts of small-scale solar power last year. About 40% of its total solar capacity now comes from rooftops and backyards, including some projects that helped bring power to remote villages and isolated monasteries for the first time.
The national government initially supported all solar projects with generous subsidies guaranteeing high enough payouts to make investments profitable. As solar panel prices fell, it allowed the subsidy program to lapse at the end of 2021, and local payouts have since either shrunk or disappeared.
In their place, Beijing launched a pilot program in 2021 that helps local governments pool smaller projects together for big orders, drawing more developers and helping to reduce costs. Cities were encouraged to cover almost a third of commercial buildings and a fifth of farmhouses in panels by the end of 2023, setting off an unprecedented boom in small-scale solar installations.
Longi Green Energy Technology Co., the world's biggest solar power equipment manufacturer, expects the country to add 60 gigawatts in small-scale solar this year and keep expanding by about 20% annually for the foreseeable future, according to Niu Yanyan, who heads its domestic distributed photovoltaic business. China's buildings and rooftops have the potential to host more than 1 terawatt of solar power capacity, almost the same size as the entire existing global industry, according to the manufacturer.
Demand has grown so much that Longi last year introduced its first panels designed specifically for the rooftop solar market, which are more efficient and aesthetically pleasing.
It's not just households. Rooftop solar installations on factories and commercial buildings have grown dramatically in recent years after energy shortages led to a series of prolonged blackouts that hit production.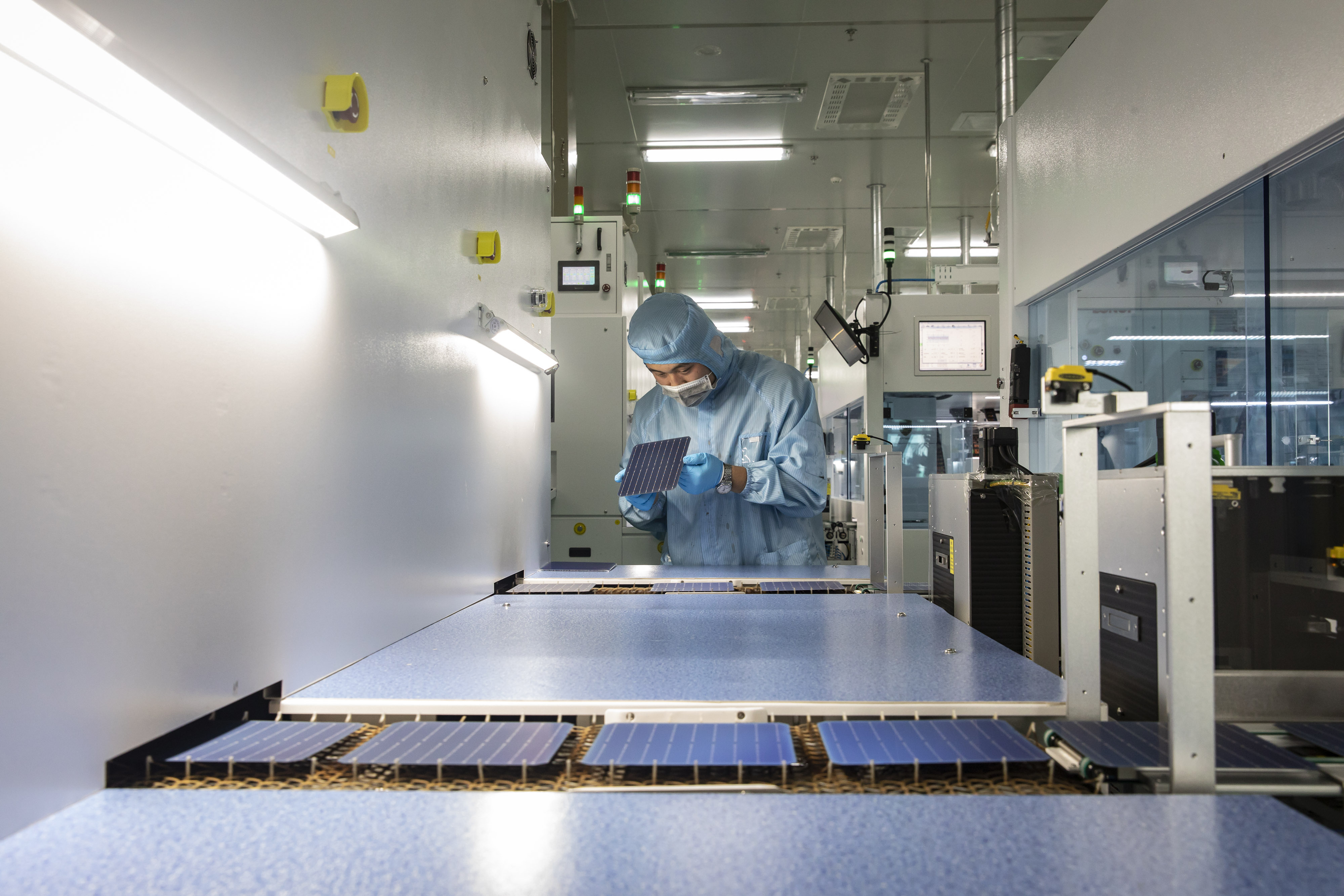 Chinese businesses are also facing increased pressure to cut greenhouse gas emissions, both from their own government and foreign clients seeking to decarbonize their supply chains amid growing investor scrutiny.  After widespread power shortages in late 2021, the government allowed utilities to charge industrial and commercial users higher power rates, which has helped propel the transition among businesses.
At the Yuanzheng Incubator in an industrial park in Xi'an, more than 300 rooftop panels generate half the electricity the complex consumes. Home to more than 20 companies that manufacture products including electronics and prosthetic limbs, it now saves about 42,000 yuan on electricity bills each month.
The panels were installed by Jinze Power Group, a solar equipment retailer and project constructor whose distributed solar business doubled in both 2021 and 2022.
"In 2015, we would be pretty happy if we sold a few dozen panels for distributed solar," said Liu Jihong, the head of project development. "Now, signing deals for thousands of panels is like an ordinary day."
The outlook isn't entirely sunny, however. The breakneck pace of installations has made it difficult for grids in some regions to handle all the new electricity generated when the sun is shining.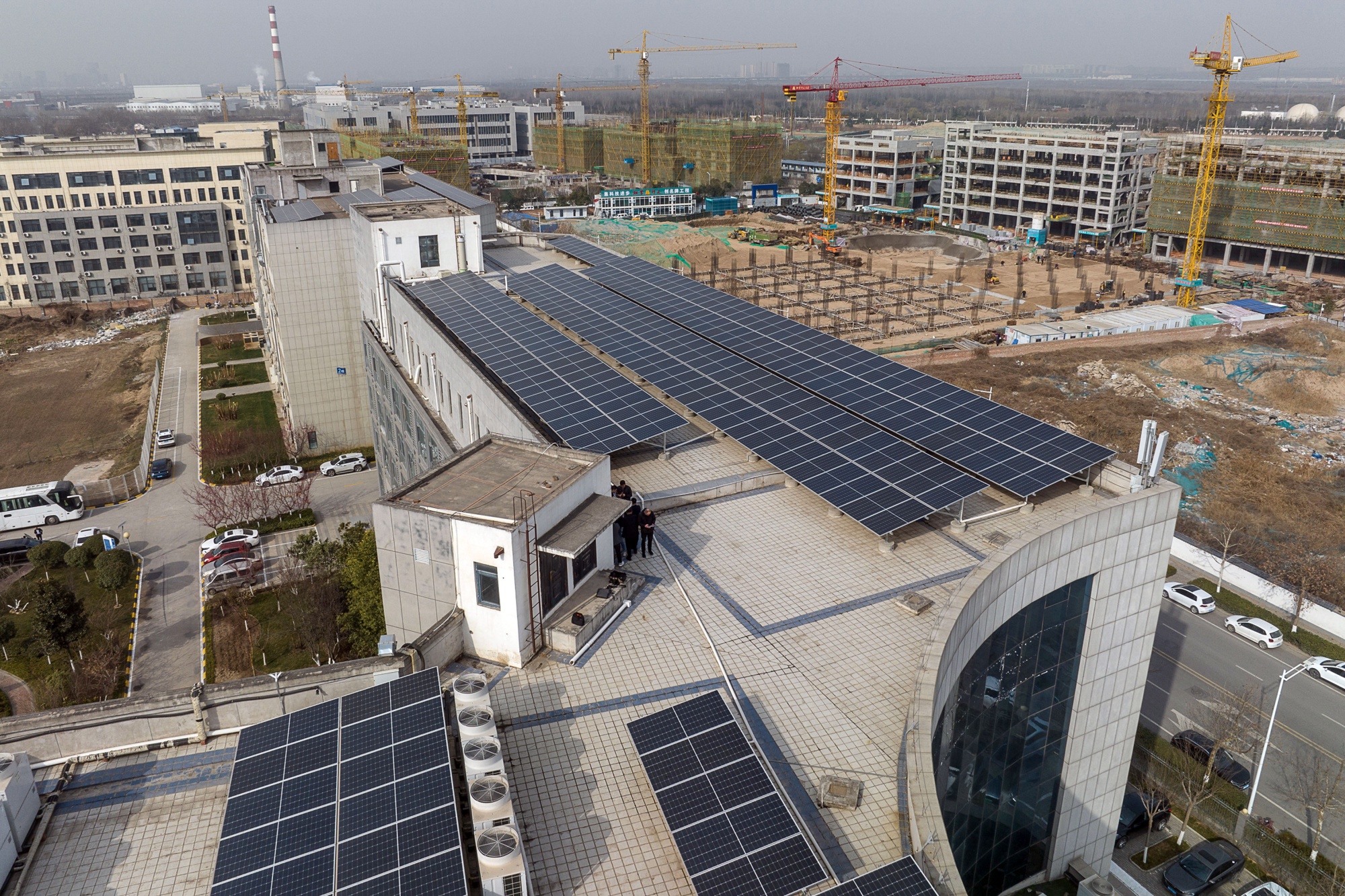 Shandong, home to the most rooftop solar in China, asked householders to suspend generation during the Lunar New Year holiday in January to protect the grid as power demand dropped. It's one of a handful of provinces piloting spot power trading programs to better manage supply and demand and the local government recently published rules that allow negative prices to discourage generation when there's excess electricity.  Increasingly liberated, localized power markets could well lead to more volatile power prices — and more unstable incomes for people like Li.
Some coastal regions are now requiring or encouraging new rooftop installations to be connected to battery storage, an expensive prospect. And while some local authorities operate their own incentives schemes, the expiry of national subsidies means new rooftop solar projects are less profitable than they were, even though equipment costs have fallen.
"In the next couple of years, there's still room for massive growth, but it'll have to be done in a more sustainable way," said Cosimo Ries, an analyst with consultancy Trivium China Ltd.
Li is a return customer when it comes to rooftop solar. Having already made back the 60,000 yuan outlay to install his first system, he took a nearly-100,000 yuan loan in December to build a second — with brand new Longi panels vaulted high above his rooftop.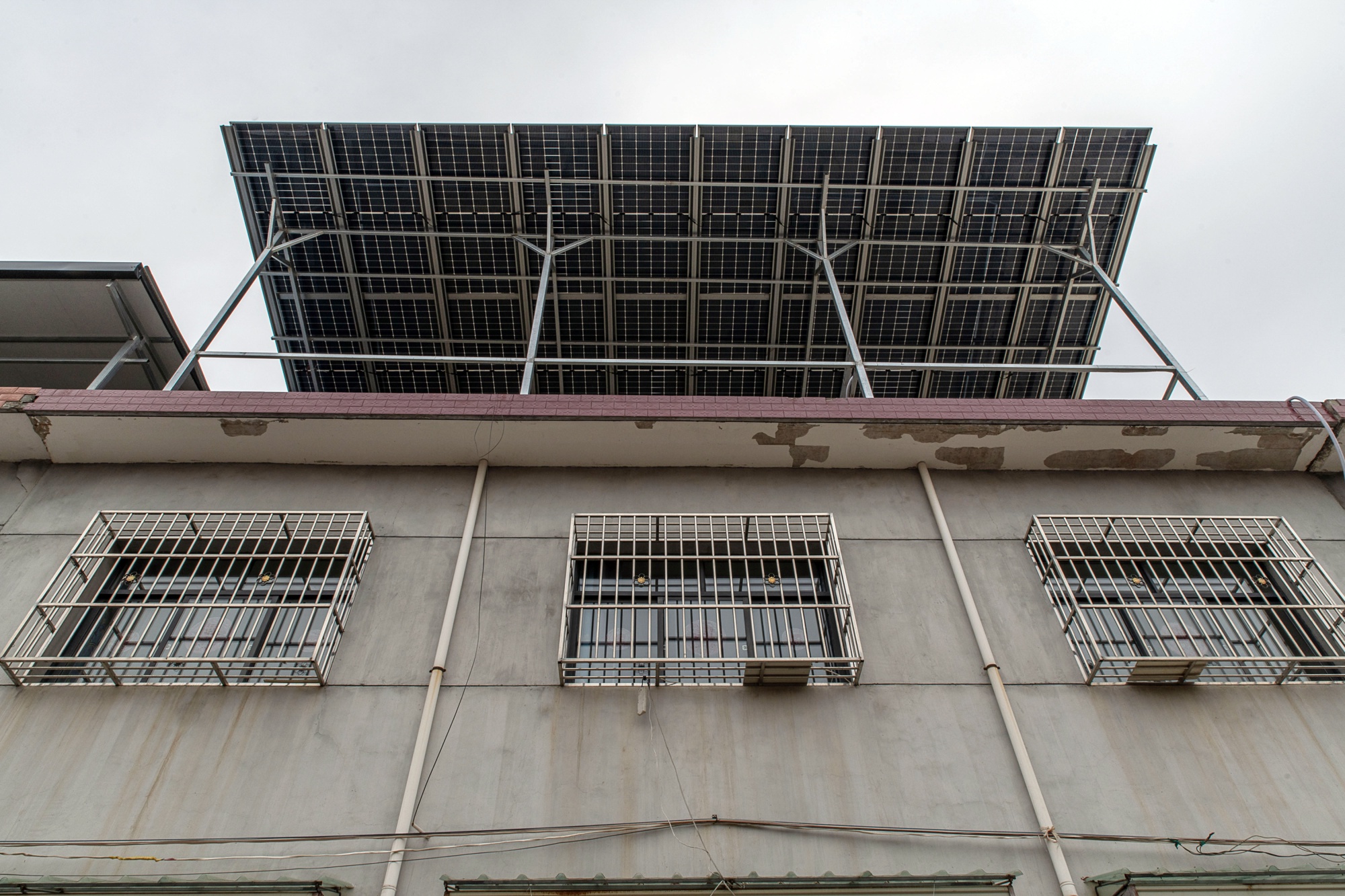 If Li's worried about taking on that much debt as he prepares for retirement, he's not showing it.
"We are farmers, so we don't get much in monthly pension payments," Li said. "Revenue from the solar panels will help ease the pressure on the kids to provide for us when we get old."
— Luz Ding and Dan Murtaugh contributed to this report.