China Slaps 25% Tariff on U.S. Solar Cells It Rarely Imports
Source: By Chris Martin, Bloomberg • Posted: Wednesday, August 8, 2018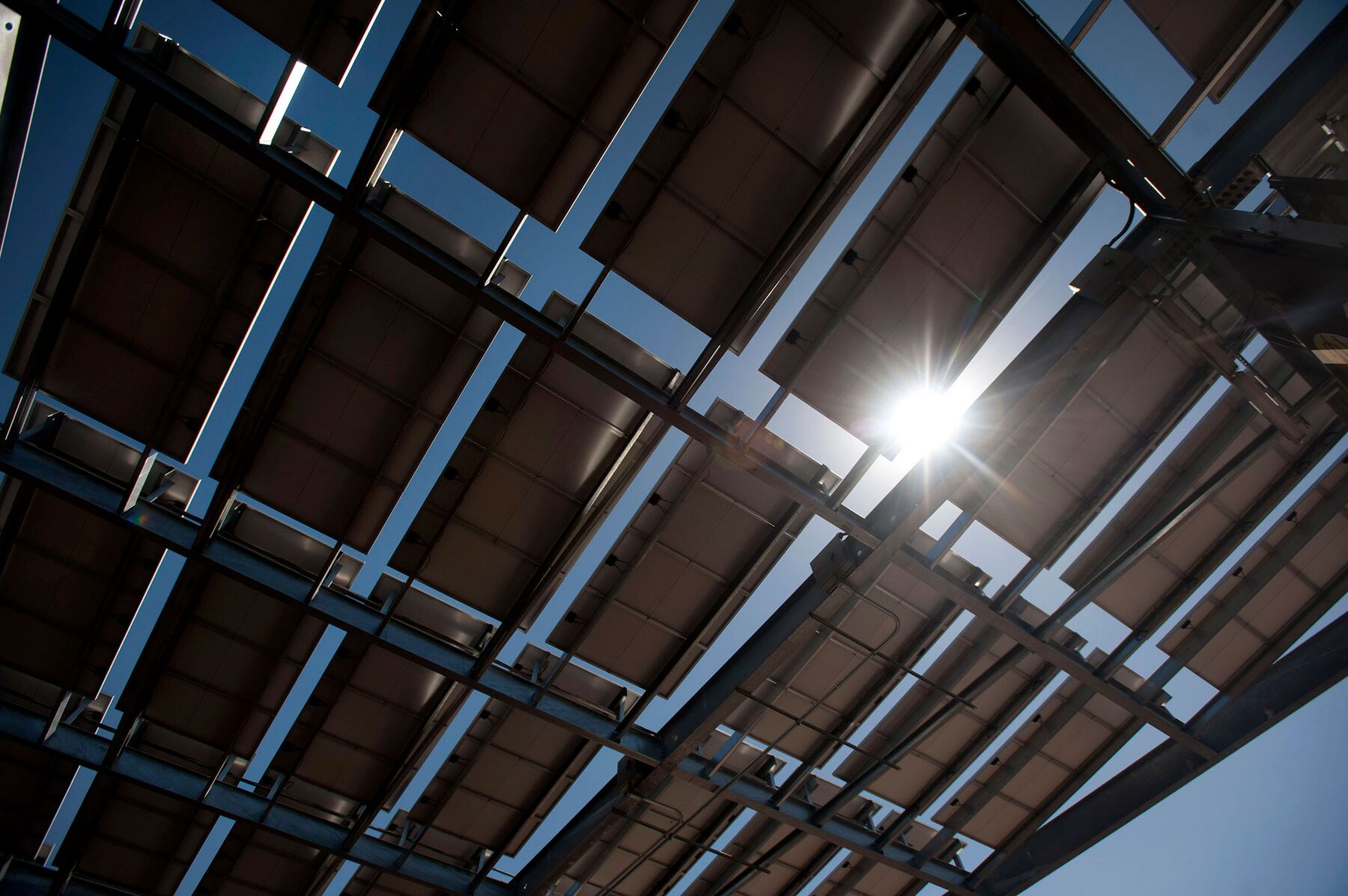 Solar panels stand above a parking lot at Arizona State University. Photographer: Laura Segall/Bloomberg
China plans to impose a 25 percent tariff on imports of U.S.-manufactured solar cells as part of its $60 billion retaliation against President Donald Trump's proposed $200 billion in import tariffs.
China is the world's biggest manufacture of solar cells, which are assembled into photovoltaic panels, and the U.S. exports few, if any, to China. Noticeably absent from the latest list is polysilicon, the main ingredient in solar cells, which the U.S. does export to China.
That's probably because there's already an existing 57 percent Chinese duty on U.S. polysilicon due to an earlier solar trade dispute now in its fourth year. Polysilicon producers in the U.S. include REC Silicon ASA and Hemlock Semiconductor Corp. REC, which is based in Norway, fired about 100 people at a factory in Washington last month as it continues to grapple with the 2014 duties.
What could be more harmful to the U.S. solar industry is if Trump raises tariffs on inverter equipment for solar panels to 25 percent from 10 percent, said Jeffrey Osborne, an analyst at Cowen & Co. Both SolarEdge Technologies Inc. and Enphase Energy Inc. produce inverters in China that they import to the U.S.
SolarEdge said on a conference call Thursday that if the U.S. tariff was increased to 25 percent they would likely shift to importing from its European factories instead of those in China.
(Adds analyst comment in fourth paragraph.)