China, India Lead Global Solar Power Expansion
Source: By Chisaki Watanabe, Bloomberg • Posted: Tuesday, May 22, 2018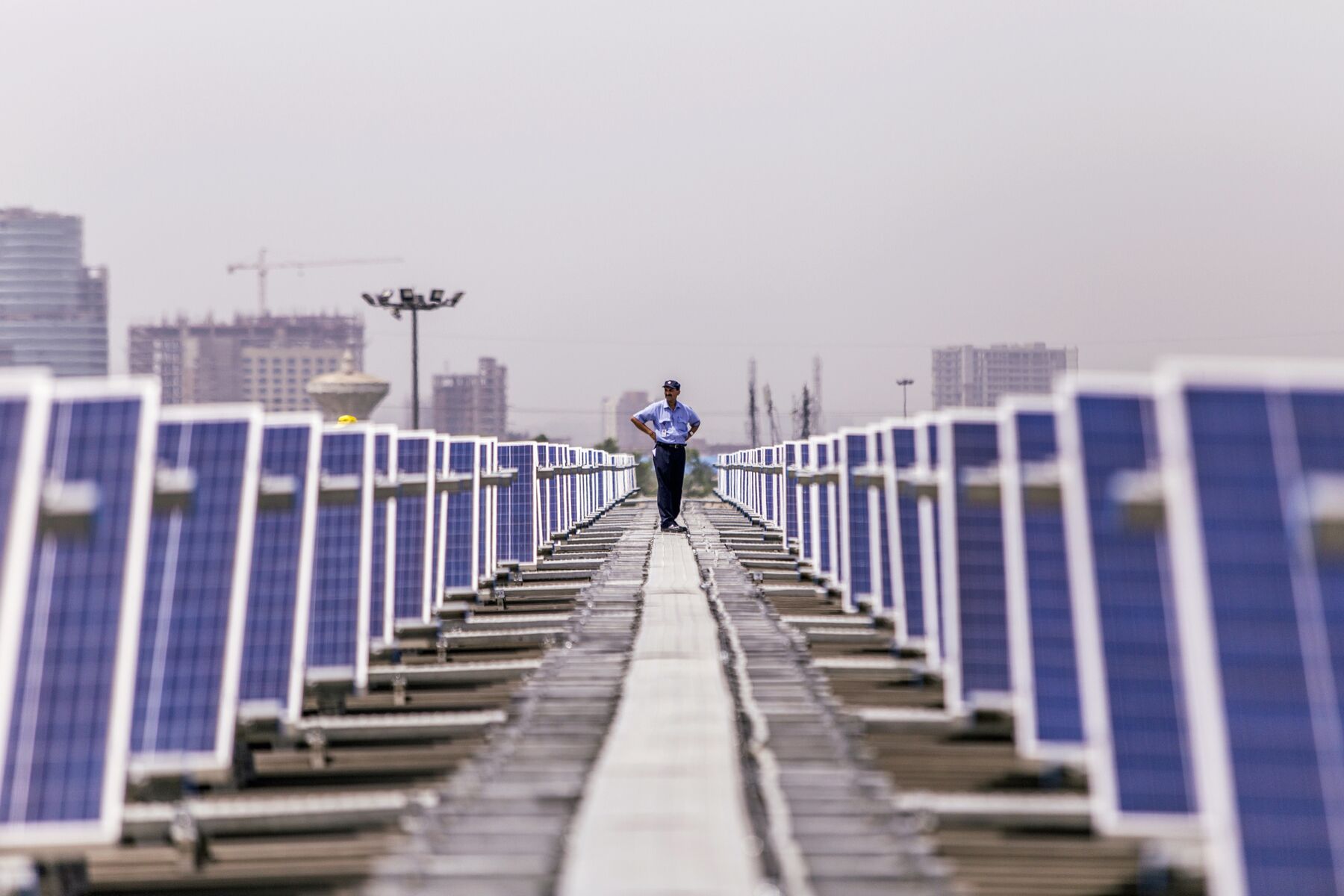 Photographer: Prashanth Vishwanathan/Bloomberg
India and China are driving a rapid global expansion in large-scale, solar power developments as the cost of building new projects falls, according to an analysis by Institute for Energy Economics and Financial Analysis.
"Solar energy is taking an increasingly prominent role in driving the ongoing transformation of global electricity generation markets alongside gains in storage, wind, hydroelectricity and energy efficiency," IEEFA said in a report.
The world's largest operating utility-scale solar projects are concentrated in China and India, according to IEEFA. Based on company and press reports, as well as its own estimates, those include:
China added 53 gigawatts of the 98 gigawatts of new solar capacity built last year, a 31 percent increase from the total 2016, IEEFA said, citing Bloomberg New Energy Finance data. Meanwhile, the per unit cost of electricity over the life of a generating asset fell 15 percent year-on-year to $86 a megawatt hour.