China EV Battery Boom Set to Turn Ugly as Subsidies Revised
Source: By Bloomberg News • Posted: Friday, July 20, 2018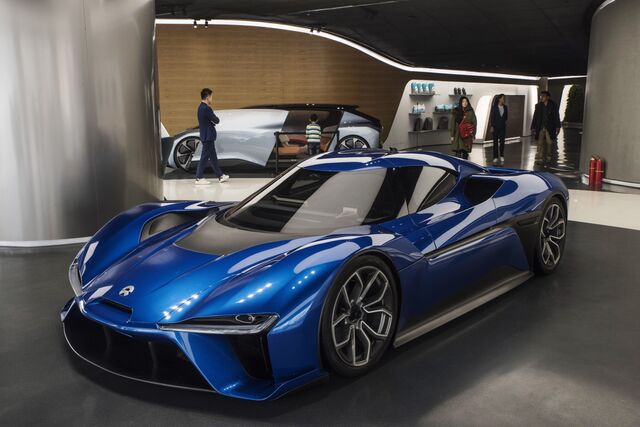 Buffett's BYD, CATL are best sector bets: Bernstein's Newman
China's electric-vehicle battery sector is set for a brutal reshuffle as the government reforms subsidies to meet the more exacting technological demands of next-generation transport, according to Sanford C. Bernstein & Co.
China built massive new battery capacity in recent years, aided by generous government support, creating industry heavyweights Contemporary Amperex Technology Ltd. and the Warren Buffett-backed BYD Co. Of more than 25 producers examined by Bernstein, only those two are operating at sufficient scale, and with the best technology, people and products, to have a secure future, according to the broker.
"This has been a heavily subsidized market in which the government has thrown money at everything and everybody that wants to give it a try," Mark Newman, Bernstein's lead global analyst for batteries, energy storage and electric vehicles, said in a July 9 phone interview. "Now they're trying to wean them off, and you're starting to see who is a worthy battery maker that can actually survive."
Recent troubles at China's number three battery-maker hint at looming industry shake-up.
The government's plans to scale back aid to vehicle manufacturers is poised to reshape the industry's landscape. In the wake of the latest subsidies that took effect last month, China will step up development of longer-range electric vehicles, requiring larger batteries with higher energy-density, that are much more complex to develop and mass produce.
Other comments from Bernstein's Newman:
Producers with relatively high chance of survival include batteries unit of Wanxiang Group Corp., Tianjin Lishen Battery Joint-Stock Co., Farasis Energy Inc. and Guoxuan High-Tech Co.
Existing producers are mostly focused on lithium-iron-phosphate batteries that are relatively easy to produce, and commonly employed in the slowing bus market.
Many existing battery firms will struggle to switch to the required quality and type of nickel-manganese-cobalt batteries for passenger cars.
Guoxuan High-Tech expects even fiercer competition in the next one to two years, resulting in industry reshuffling, and a "healthier development stage" from first half 2020, board secretary Ma Guifu said by email.
Lishen, Farasis didn't immediately respond to email or telephone requests for comment. Wanxiang, BYD, CATL declined to comment.
READ: Battery Giant CATL's Shares Could Rise Another 170%: Bernstein
— With assistance by Martin Ritchie, and Danni Wu