California policies pose challenge for Wyoming wind farm
Source: By Heather Richards, Wyoming Star Tribune • Posted: Wednesday, September 6, 2017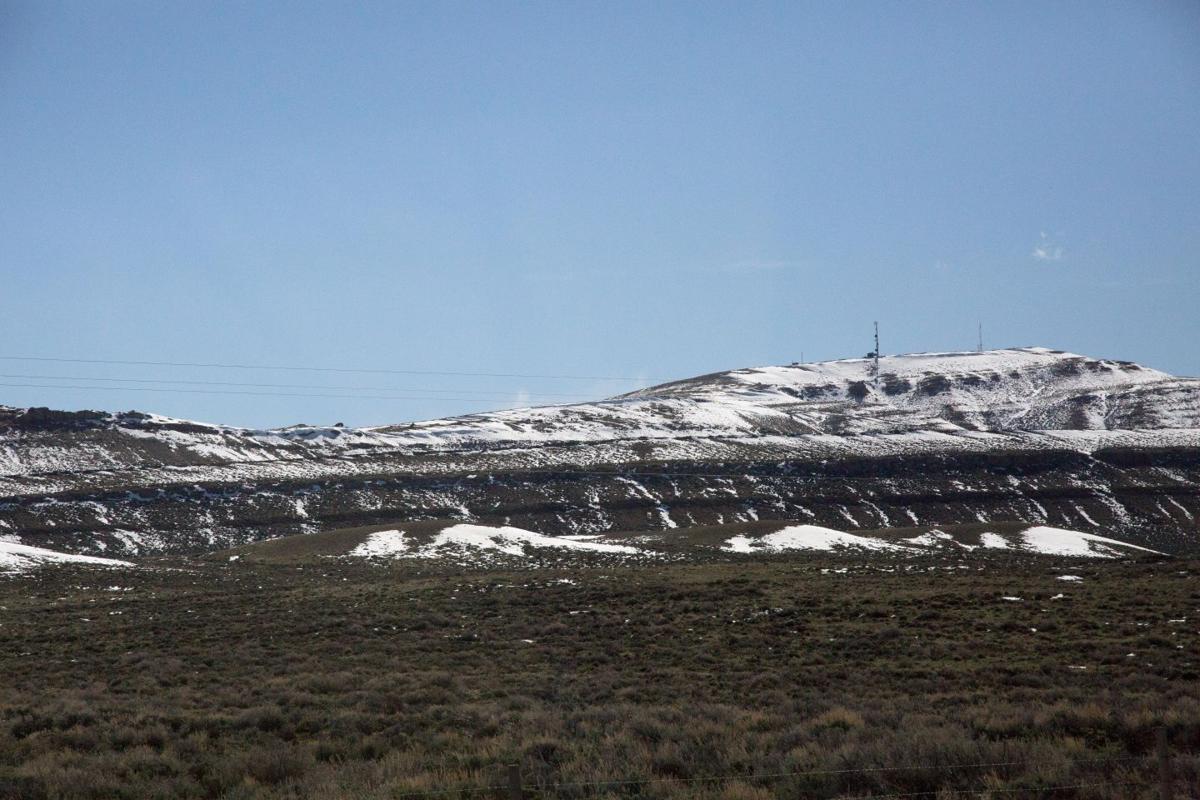 The farm, being developed by a subsidiary of oil and gas company Anschutz Corp., is expected to bring $847 million in tax dollars to the state over the first 20 years of operation. It will be the largest wind project in Wyoming and significantly increase the amount of wind energy capacity in the Cowboy State.
But it was never designed to provide power to Wyoming, where demand is met by companies like Rocky Mountain Power and cooperatives like Basin Electric Power with a mix of wind, gas and coal-fired electricity.
California, however, is being difficult.
California's policies are prompting a spike in solar development that will likely exceed the amount needed to meet California's renewable power standards, said Roxane Perruso, vice president and general counsel for the Power Company of Wyoming, the wind farm's developer.
"We have a huge issue in California in that Californians would like to keep all of the development and buy all of their power from within their borders," she said.
Chokecherry's first phase of development has taken about a decade to get through permitting, and the parent company has spent nearly $100 million on both the wind farm and the proposed transmission line so far. A lot has shifted since then, from the introduction of a wind production tax in Wyoming to the sunset of a federal tax subsidy, Perruso said.
"We've had substantial changes not only on the tax side and things going on in Wyoming, but also at the national level and now in the market area of California," she said. "We call it the missing buyer syndrome. The need is still there … we believe the market is there, but we are right now caught in a limbo."
Lawmakers on Thursday pressed Perruso on the federal subsidy enjoyed by wind developers, touching on a concern some in Wyoming have raised about unfair advantages for the wind industry.
The production tax credit, which Congress renewed a number of times in past decades, drops annually until it sunsets in 2022. Many companies are now hustling to qualify for a 10-year extension Congress made available.
Once that federal support is gone, it's unlike to come back, Perruso said.
"The agreement (with Congress) was that if (the production tax credit) was extended this last period of time, and then phased down, the industry believed the technology would have increased enough that there would no longer need to be that subsidy," she said.
Early construction is ongoing at the site near Rawlins, and needs to continue without pause if the company is to qualify for the federal subsidy. If it qualifies for the tax credit, it would last for up to 10 years, she said. Firms that began construction by last year keep the subsidy for a decade. The Power Company of Wyoming is not confident that the second phase of development, for an additional 500 turbines, will qualify for the tax credit.
Wind's other controversial subject, eagles deaths, was also brought up in committee, first by lawmakers and then again in the public comment period.
One of the permits Power Company of Wyoming has worked on in recent years is a voluntary eagle take permit from the U.S. Fish and Wildlife Service. With the permit, which placed restrictions on where turbines were sited, the wind farm can kill between 10 and 15 eagles a year without paying a hefty criminal penalty.
As part of PCW's eagle take permit, the company is retrofitting thousands of power poles in Wyoming to reduce bird kills, Perruso said.
"We believe, as does the Fish and Wildlife service, [that the permit] is over predicting the number of eagles that will be impacted," she said. "We have the obligation to mitigate to ensure there is no net loss of the eagle population."
Steve Weber of Glenrock stood up during public comment to say the federal approach to eagle management is unacceptable and the predicted impact on the eagle population in Wyoming is underrepresented.
"We've watched eagle numbers drop since winter '05, '06. This is a premier predator that keeps everything else in balance," Weber said. "There should be no wind farm in the state at all without maximum preservation."
Weber also nodded to a common complaint about wind in Wyoming — its lasting impact on the viewshed of open prairies and mountain horizons.
"We are going to lose our viewshed," Weber said. "You cannot replace that. That's why a lot of people live in Wyoming. Who else who put up with the ups and downs of this economy unless you love it?"
Mineral committee Chairman Sen. Michael Von Flatern, R-Gillette, reminded Weber that the committee was only hearing an update on Chokecherry and was not in a position to decide on the fate or future of the project.
The first phase of development for Chokecherry is fully permitted, as is the eagle take permit for construction. An eagle take permit for operation of the wind farm is pending.